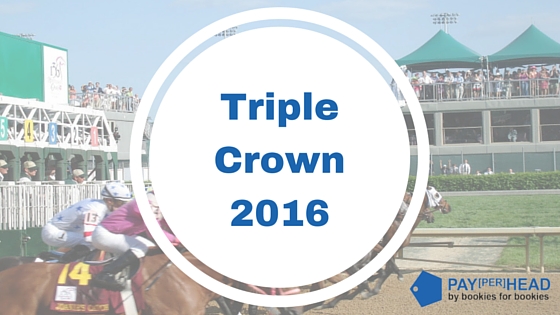 The Belmont Stakes is the jewel of the Triple Crown, once the Preakness is finished, The Belmont stakes are soon to follow right after. Your bettors are getting ready to bet on their favourite horse or horses and if not, they forgot. How do you fix this? How can you get your bettors betting again after such a long period of time? How do you treat each race differently to get them to bet? Here is a quick tip to help you with that!
Do you want more tips? Check out PayPerHead.com's latest guide.
Ignore the Triple Crown And Treat Each Race Independently
Let's look at the Triple Crown from the perspective of the owners, trainers and jockeys. Each race in the Triple Crown is a unique event for them, and it should be for you.
Why? The purse.
Even if a contender wins only one of the three races, they will win big and horse racing after all is a business.
The good thing about the Kentucky Derby is this: some of the same horses will move on to the Preakness (which is a very different race altogether), giving bettors (your customers) the opportunity to have seen them race together before.
It's a good idea to remind your players when each race is about to begin, a week prior or a few days prior. Generate conversation amongst your players on the Triple Crown news and what type of wagers you recommend to your players. Once you have your players interested in betting, your book is soon to be filled up.
Now that you know to treat each race individually, it's time to get started in horse racing. Start building your business with PayPerHead.com's free guide The Horse Racing Guide for Online Bookies that you can use today. Get your guide here.