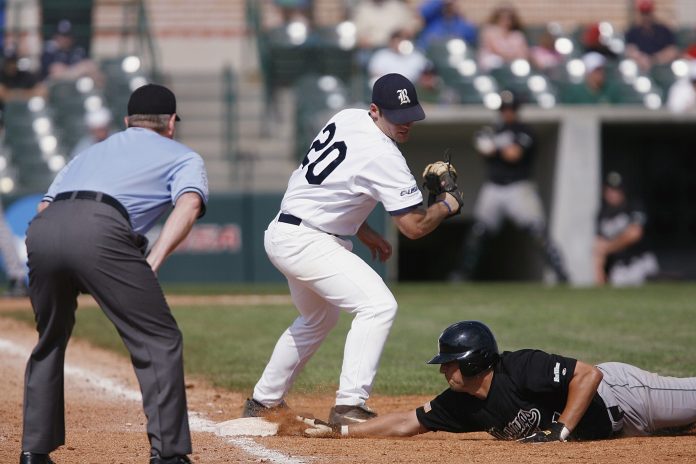 Baseball is an American pastime. Major League Baseball (MLB) games on ESPN average more than 1.5 million viewers. This is a 7% increase from the year prior.
Even though the game is over a century old, it is still growing in popularity. Sports betting is one reason for the popularity surge.
Sports betting has evolved over the past few decades. Bettors are now throwing their chips in on more than the winner and over/under. Prop bets are a great way to make watching baseball even more fun.

One of those prop bets is total bases. Read on to learn what counts as total bases in betting. Explore topics such as baseball betting tips and how to bet on total bases.
What Contributes to Total Bases?
Total bases are counted when a baseball player gets a hit. The number of bases received depends on the nature of the hit.
A single is equivalent to one base. Extra base hits naturally count towards more bases.
A double receives two bases while a triple earns three. Lastly, a home run collects the greatest number of bases in an individual at bat. Here, the batter receives four bases when they knock one out of the park.
It is important to understand the various baseball situations that do not count towards total bases. If a batter earns a walk, they do not receive a contribution towards total bases. The same goes for reaching on an error.
Once on base, many people wonder about stolen bases. Like walks and errors, stolen bases also do not count toward total bases.
The reasoning for it is straightforward. The total base metric was designed to be a factor in a hitter's slugging percentage.

This is a statistic that takes the player's total bases and divides it by his number of at-bats. Coaches and general managers use this information to see if the player is a power hitter. How often does the hitter get an extra-base hit (XBH)?
Since power-hitting is the goal, positive contributions like walks and stolen bases are not relevant. The focus is strictly on what the player did while swinging the bat.
What Is a Prop Bet?
Before we dive into betting on total bases, it is important to understand what a prop bet is. Prop bets are not tied to the final outcome of the game. The final score does not decide whether you win or lose the bet.
Prop betting makes watching baseball more exciting. You can now wager on the events that are happening in the early innings of the game.
There are two types of prop bets within baseball. You can bet on events related to both an individual player and the team as a whole.
What Are Prop Betting Tips?
Prop betting is fun and makes every pitch exciting. You can literally win money on a pitch-by-pitch basis.
Baseball is a game of failure, and you cannot get too wrapped up in the immediate results. Even the best baseball players get in a slump. Mike Trout and Aaron Judge had nights where they went 0 for 4 with multiple strikeouts.
The best thing you can do is review the statistics that support your bet. For example, consider that you are making a bet that Shohei Ohtani is going to hit an XBH.
There are a few things that you are going to want to look at. Start off by looking at the opposing pitcher. See how he has been pitching of late and whether he is prone to giving up XBHs.

The next step is to look at how the player fares against this specific pitcher. Does Ohtani have good statistics against this pitcher? Does he tend to produce doubles, triples, and home runs that will allow you to win the prop bet?
There are some other factors to consider. You want to see if the hitter is in the midst of a slump or performing well in his last ten games.
Some bettors put stock in the ballpark where the game is played. Others consider external factors like the weather. There is no exact science because baseball is a game of failure, and sometimes things do not go as anticipated.
If you fail on the prop bet, you may want to double down on the next game. Baseball is a game of averages and great hitters usually revert to the mean. If they fail in the first game, there is a good chance that they will succeed in the next one.
How to Make a Prop Bet?
Now that you are ready to research prop bets, it is time to make a winning one. Start off by making an account with a sportsbook.
Here, you can look at the game odds and all the prop bets available to you. It is important to look at the odds to understand the bet. Yo
A bet that is less likely to occur may see you put up $1 to win $2. However, a bet with favorable odds may see you win $0.50 and risk a $1. Once you see a prop bet that draws your interest, you can research it to make an informed decision.
From there, making a prop bet is only a few clicks away. You need to make sure that your bank account is live and active in the system. This way, you can deposit money into your online gaming account.
If you win the prop bet, you will receive a credit on your account. Losing will draw down your account, and you may eventually need to put more money into it.
Your Guide to What Counts as Total Bases in Betting
You are now ready to make a prop bet on total bases in baseball. This is a simple bet to follow when watching a game.
The better the hit, the more bases are counted. A home run is the best result for the player or team you are betting on. If you now understand what counts as total bases in betting and want to place a wager, contact us at the Ultimate Capper to get started.