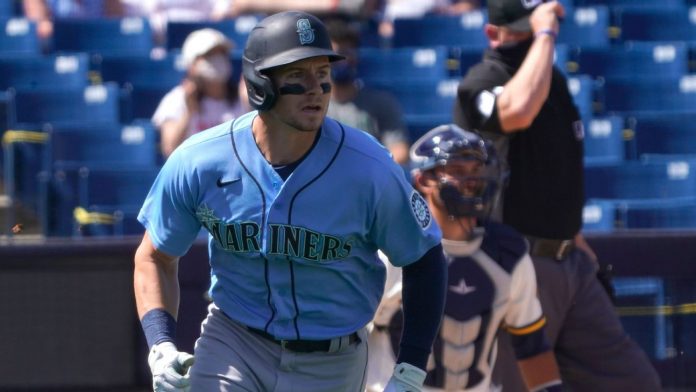 Even though the Houston Astros lost one of the best players in the game in Carlos Correa, they still possess the top lineup in the division. Yuli Gurriel, Jose Altuve, Alex Bregman and Yordan Alvarez just to name a few. The gap between Houston and the rest of the division appears to be wide.
The one team everyone is waiting for to break out are the Los Angeles Angels. They continue to disappoint every season and they have Mike Trout, Anthony Rendon and Shohei Ohtani in the lineup. Keeping those three healthy all season and getting a lot more out of the pitching staff will be key.
AL West Standings [2021]
| AL | WEST | W | L | GB |
| --- | --- | --- | --- | --- |
| | Astros | 95 | 67 | - |
| | Mariners | 90 | 72 | 5 |
| | A's | 86 | 76 | 9 |
| | Angels | 77 | 85 | 18 |
| | Rangers | 60 | 102 | 35 |
It might be hard for the Seattle Mariners to top last year's 90-win total considering they had a -51 run differential. They made some improvements in the lineup by adding Jesse Winker and Eugenio Suarez, but the rotation needs a lot of work.
The Texas Rangers could be the team that shows to most progress from 2021 because how could it get worse? They spent a ton of money grabbing Corey Seager and Marcus Semien, but the pitching is still really bad with Jon Gray headlining the rotation.
The Oakland A's are in a complete tank/rebuild season after giving away Chris Bassitt, Matt Olson and Matt Chapman and they may not be done yet. It will be a long, empty stadium this summer.
Odds to Win AL West:
Houston Astros -175
LA Angels +400
Seattle Mariners +450
Texas Rangers +1600
Oakland A's +2000
Season Win Totals:
Houston Astros 91.5
LA Angels 83.5
Seattle Mariners 83.5
Texas Rangers 74.5
Oakland A's 70.5
Jay's Season Win Total Best Bet: Oddsmakers are predicting the Rangers get about 14 more wins than a year ago and I think it can be closer to 20. The lineup is set to produce a ton of homers and runs to make up for the lack of pitching.
Rangers OVER 74.5
Jay's Pick to Win Division: It's hard to lay -175 but this division is very weak outside of the Astros. The best lineup and pitching staff in the West.
Astros -175
To see more odds and props for the AL West, click here.
Check out our Winning 2022 Free MLB Picks. We were an incredible 1124-1177-11 +6757 in 2021. Jay Cooper and Bobby Babowski are back and ready to repeat in 2022.
More Previews!
AL East
AL Central
NL East
NL Central
NL West