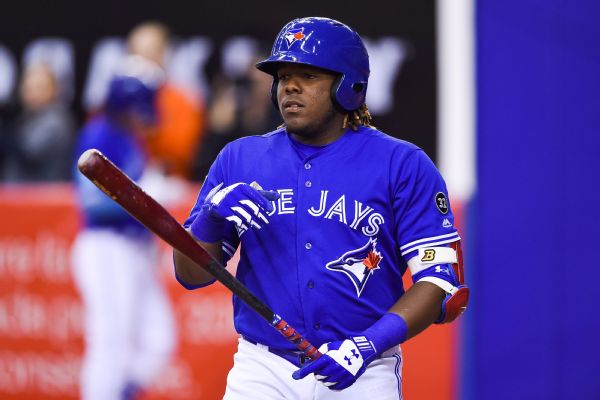 The American League East might be the toughest division to predict, because four of the five teams have a legitimate shot at winning the crown. The Blue Jays will be everyone's darlings outside of New York and Boston. They added Matt Chapman for not only his bat, but his defense over at the hot corner. The rotation added Keven Gausman and Yusei Kikuchi to make up for the loss of Robbie Ray.
The Yankees lineup is loaded once again and now they have bolstered the left side of their infield with 3B Josh Donaldson and SS Isiah Kiner-Falefa. The Bronx Bombers could get off to a slow start because of restrictions on unvaccinated workers in New York. If the likes of Aaron Judge or a Giancarlo Stanton can't play at home nor in Toronto, that puts the team at a big disadvantage.
AL East Standings [2021]
| AL | EAST | W | L | GB |
| --- | --- | --- | --- | --- |
| | Rays | 100 | 62 | - |
| | Red Sox | 92 | 70 | 8 |
| | Yankees | 92 | 70 | 8 |
| | Blue Jays | 91 | 71 | 9 |
| | Orioles | 52 | 110 | 48 |
The Rays will have an MVP candidate in Wander Franco leading the offense. Tampa has a ton of pitching from the starters to the back of the bullpen. Corey Kluber will look to go deep into games to save a bullpen that threw over 50 more innings than the next closest team in 2021.
The Red Sox just landed SS Trevor Story to a lineup that is looking to keep up with New York and Toronto's hitters. The pitching already took a big blow with Chris Sale being shelved for the foreseeable future.
Then you have the poor Baltimore Orioles. They have been rebuilding for years and will keep their position at the bottom of the division for at least a few more seasons. They finished a whopping 48 games out of first place last year and their win total is only 62.5.
Odds to Win AL East:
New York Yankees +210
Toronto Blue Jays +230
Tampa Bay Rays +240
Boston Red Sox +450
Baltimore Orioles +5000
Season Win Totals:
New York Yankees 92.5
Toronto Blue Jays 91.5
Tampa Bay Rays 89.5
Boston Red Sox 84.5
Baltimore Orioles 62.5
Jay's Season Win Total Best Bet: The Orioles won just 52 games in 2021 and they really didn't get much better. What did get better was the rest of the division. Baltimore has to play those teams above them at least 19 times each. I don't see a lot of wins there. The O's will lose 100 games again.
Orioles UNDER 62.5
Jay's Pick to Win Division: Can I flip a coin? OK, fine. I'll take the Blue Jays. They will be playing a full season in their own stadium for the first time since 2019 and have the lineup and pitching to get this done. Anyone can win this division, as you can see by the odds.
Blue Jays +230
To see more odds and props for the AL East, click here.
Check out our Winning 2022 Free MLB Picks. We were an incredible 1124-1177-11 +6757 in 2021. Jay Cooper and Bobby Babowski are back and ready to repeat in 2022.
More Previews!
AL Central
AL West
NL East
NL Central
NL West