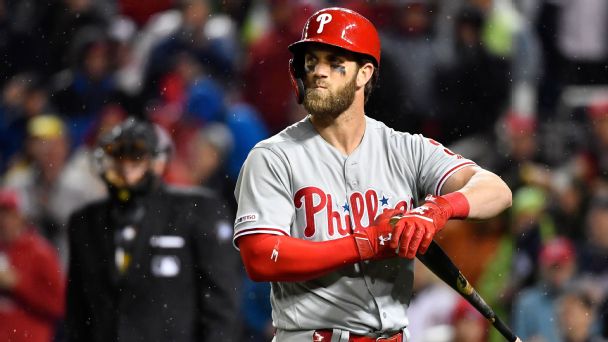 The Atlanta Braves didn't even win 90 games in 2021, yet they shocked the world by winning the World Series. They got rid of one All-Star and fan favorite Freddie Freeman, but locked up another All-Star in Matt Olson. They also added to the bullpen with Kenley Jansen and Collin McHugh. With a solid pitching staff and feared lineup, it's no wonder the Braves are the favorites to repeat in the National League East.
Next in line to compete with Atlanta are the New York Mets. However, news just came out that ace Jacob deGrom will once again miss significant time. That alone is enough to hurt the Mets' chances at winning the division. They do have Max Scherzer and added Starling Marte, Mark Canha and Eduardo Escobar to bolster the lineup.
NL East Standings [2021]
| NL | EAST | W | L | GB |
| --- | --- | --- | --- | --- |
| | Braves | 88 | 73 | - |
| | Phillies | 82 | 80 | 6.5 |
| | Mets | 77 | 85 | 11.5 |
| | Marlins | 67 | 95 | 21.5 |
| | Nationals | 65 | 97 | 23.5 |
The Philadelphia Phillies spent money to try and keep up with the Braves. The lineup will now feature Kyle Schwarber and Nick Castellanos. That's two massive additions, creating a lineup that should be among the league's best. The rotation is solid at the top, but the bullpen and defense could prevent the Phillies from winning the East.
The Miami Marlins and Washington Nationals will likely pull up the rear in the East. The Marlins have no desire to spend money and improve the team around a very solid pitching staff. The Nationals have maybe the best hitter in the National League in Juan Soto, but that won't be nearly enough.
Odds to Win NL East:
Atlanta Braves +140
New York Mets +225
Philadelphia Phillies +400
Miami Marlins +1600
Washington Nationals +5500
Season Win Totals:
Atlanta Braves 91.5
New York Mets OFF
Philadelphia Phillies 86.5
Miami Marlins 76.5
Washington Nationals 70.5
Jay's Season Win Total Best Bet: It's going to be a long year in Miami. The pitching can only do so much to make up for a poor lineup. The top three in the division will prove to be too much for this Marlins team to get to 70 wins.
Marlins UNDER 76.5
Jay's Pick to Win Division: The Phillies did improve the bullpen a bit, which was needed. They also have the best lineup in the division. This is finally going to be their year.
Phillies +400
To see more odds and props for the NL East, click here.
Check out our Winning 2022 Free MLB Picks. We were an incredible 1124-1177-11 +6757 in 2021. Jay Cooper and Bobby Babowski are back and ready to repeat in 2022.
More Previews!
AL East
AL Central
AL West
NL Central
NL West