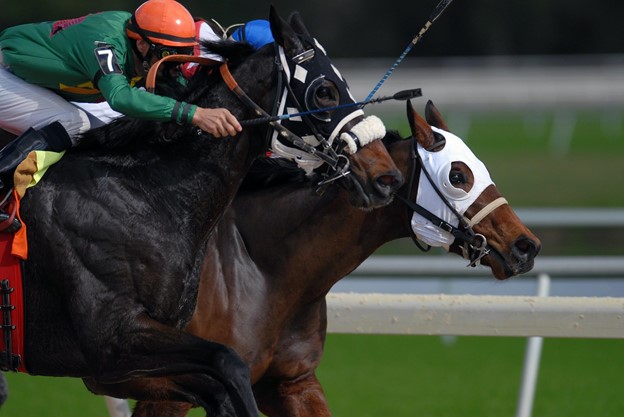 The Kentucky Derby is the most anticipated, if not the biggest sporting event in horse racing circuits. Filled with a rich history, passed out traditions, and a crowd full of excited participants, it is always a spectacle to see the Kentucky Derby unfold throughout its duration and even described as the "Greatest Bucket-list Sporting Events" in the USA.
Each year, thousands of people gather at Churchill Downs to celebrate the event, with horse racing enthusiasts and bettors screaming in delight as they take in all the action. However, times have changed.
With the continuous rise of COVID-19 cases, there will be significant changes in how the Kentucky Derby will be held. Here's what you should expect for the upcoming Kentucky Derby 2021.
Uncertainty and Anticipation
While the anticipation of the upcoming event slowly looms over people's heads. There are underlying problems and uncertainty that may affect the event, and it might even dictate whether the event would be held or not next year.
According to the Churchill Downs officials, a series of limitations and measures will be expected and implemented in place for the 2021 Kentucky Derby as well as Kentucky Oaks. Organizers are yet to confirm how the event will take place, considering the ongoing coronavirus crisis.
In an official letter sent to patrons, Churchill Downs Inc. proposes a race event with limited capacities and access rather than returning to normal. Still, event officials are hoping for the cases to go down over time to extend seating options and open additional features for audiences and participants.
Refunds and Seating Limits
Part of the official letter and announcement for patrons state that Churchill Downs might be offering limited tickets for audiences. This would mean that most Kentucky Derby on-goers might not be able to book seatings and watch live streaming at home.
So, who gets the limited tickets? Churchill Downs Inc. confirmed that special guests with contractual seating, those with seating licenses, and VIP members would get them, but they have the right to refuse the 2021 Kentucky Derby tickets and invitation. Afterward, patrons who received refunds in the 2020 event would be on the list next.
Ticket details are still unclear for the public. More information about dispersals would be released sometime in January 2021. As of the moment, consider staying at home and watching the event on Livestream.
Safety Protocols and Strict Enforcement
Safety protocols are in no way going to be abandoned during the COVID-19 pandemic. Strict measures will be implemented in all public areas outside and inside the event venue. It is expected that mask-wearing and social distancing will be in motion since there's still no official public disbursement of the COVID-19 vaccine.
According to the patron letter, unless you are eating or drinking, guests and participants must wear face masks on all premises of the event and at all times.  These rules are strictly enforced in maximum tolerance by officials. Offenders will be reprimanded and might be escorted out of the venue without ticketing refund options.
All-inclusive tickets for reserved seating would also be released for special boxes (Grandstand, Clubhouse seats, and Bleachers), which will include food, non-alcoholic and alcoholic beverages. This will reduce time spent on food stalls and going in and out of the seating area.
Additionally, watching patrons are encouraged to do cashless transactions for food and drinks to avoid multiple transactions and interactions with different people. According to the organizers, all tickets are nonrefundable, and digital/mobile tickets replace commemorative tickets.
Top 2021 Contenders
While it is expected that some racers might opt-out of participating in the event, there are still some that might play and take the spotlight of fame and glory. Here are two of those who were highly anticipated.
Life is Good
Top of the list is Life is Good. Life is Good has a good track record and an impressive ride in his recent circuits, especially in the Derby and Breeders' Cup Classic. Since he was also the top-named horse in the early Kentucky Derby odds, it is expected he'll go back in the 2021 event and outperform his earlier plays in early January.
If you're interested to know the full list of Derby runners, you can find the contenders here.
Essential Quality
The winner of Breeders' Cup Juvenile has a bigger chance of entering the fields due to his outstanding performance. Essential Quality has won almost all races in his two-year-old season. He has a high chance of participating and an even higher chance of getting in the top places.
Takeaway
Despite the uncertainty and stricter protocols for the upcoming event, a slow build-up of the hype is still reaching out to people in many states. While many hope they can still share and enjoy the Kentucky spirit and relive its traditions and practices, its organizers are doing their all and putting their effort into making the event safe, whether from the stadium or to your homes.