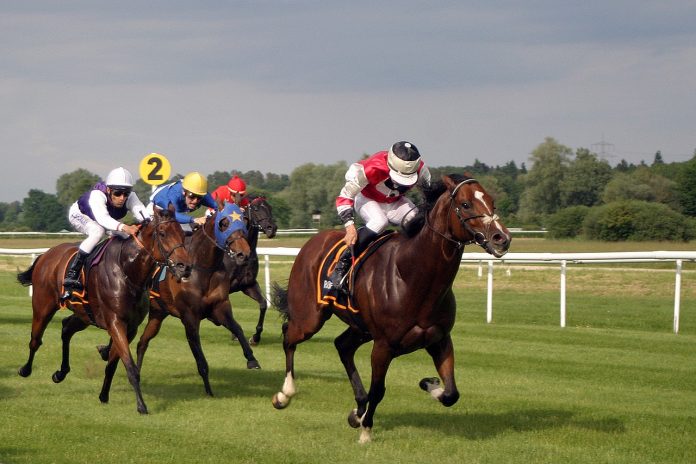 The annual Melbourne Cup is undoubtedly Australia's premier horse racing event and one of national significance.
With a history spanning over 160 years, the Melbourne Cup has seen an overabundance of magnificent racehorses, legendary jockeys, and unforgettable moments.
Join us as we embark on a special journey through time, revisiting some of the most illustrious past winners of the Melbourne Cup.
Archer (1861 & 1862)
The inaugural running of the Melbourne Cup in 1861 was won by a remarkable gelding named Archer.
Trained and moulded by Etienne de Mestre and ridden by John Cutts, Archer made history as the first-ever winner of the prestigious Melbourne Cup.
He was not done, though, as he returned the following year to defend his title, making him the first horse to win back-to-back Melbourne Cups.
Archer's legacy as a dual winner still resonates within the annals of Melbourne Cup history.
Carbine (1890)
The late 19th century saw the emergence of Carbine, an iconic Australian thoroughbred.
With 43 wins from 66 starts, Carbine's crowning moment came in the 1890 edition of the Melbourne Cup.
Carrying a hefty 10st 5lb (approximately 66.7kg), he triumphed in this prestigious event, showcasing his exceptional strength and stamina.
Even today, Carbine remains a sturdy symbol of Australian racing excellence.
Phar Lap (1930)
One of the most celebrated horses in the history of Australian racing, Phar Lap made his mark by winning the 1930 Melbourne Cup.
Under the guidance of legendary jockey Jim Pike, Phar Lap displayed his extraordinary speed and determination to claim a truly unforgettable victory.
His incredible career left an indelible mark on the sport, and he continues to be an iconic figure in Australian racing history.
Rain Lover (1968 & 1969)
Rain Lover, a stayer of exceptional talent, secured his place in Melbourne Cup history by achieving back-to-back wins in 1968 and 1969.
His success was a testament to his incredible endurance, and his triumphs are remembered as a witness to the sheer grit and determination of both horse and jockey – performing as one.
Makybe Diva (2003, 2004 & 2005)
Makybe Diva, a champion mare owned by Tony Santic and trained by Lee Freedman, is a name synonymous with Melbourne Cup dominance.
Her unprecedented three consecutive wins in 2003, 2004, and 2005 solidified her status as a once-in-a-century Melbourne Cup legend.
The partnership between Makybe Diva and jockey Glen Boss created more than just a few unforgettable moments in Australian racing history.
Kingston Town
Kingston Town, a champion in his own right, captured the hearts of racing enthusiasts not only in Aus, but all over the world, when he won the Melbourne Cup in 1980.
This win marked a significant achievement in Kingston Town's illustrious career, proving that even horses primarily known for their sprinting ability could conquer the ultimate staying test.
History Written By Greats
Each of these Melbourne Cup winners has left a staying mark on the history of Australian horse racing.
From the pioneers like Archer to the modern legends like Makybe Diva, these champions represent the enduring spirit of the Melbourne Cup.
Their victories have inspired countless fans and paid out millions in Melbourne Cup bets, showcasing the beauty and excitement of horse racing in Australia and around the world.