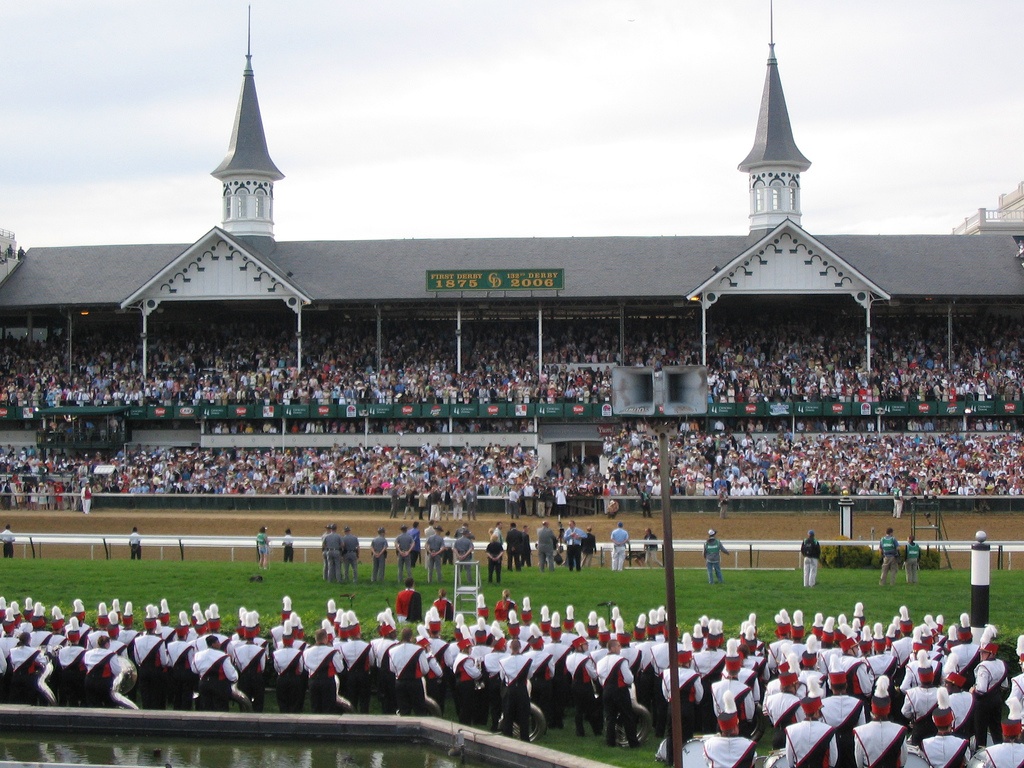 Everyone has a different perspective on what makes a race memorable. The horse racing today has amassed millions of fans who glue to their television sets to enjoy the enthralling experience. It might be a thrilling ending, an incredible performance, an epic struggle, an amazing tale, a major upset, or virtually anything. Whatever the case, here are the 6 races from 2022 that we most loved watching.
Breeders' Cup Distaff (G1), Keeneland, USA
In the 2021 Breeders' Cup Distaff, Marche Lorraine, Dunbar Road, Malathaat, and Clairiere were separated by barely a nose and a half-length; it would be unrealistic to anticipate a similar outcome in 2022. The only difference this time was that there were noses between three horses at the starting line instead of just one. In the end, Blue Stripe, Malathaat, and Clairiere were the other two foreign-bred outsiders. Malathaat was able to win this year despite having to put everything on the line to defeat Blue Stripe and Clairiere. It was an appropriate way to cap out a fantastic racemare's career.
Juddmonte International (G1), York, England
Baaeed was without a doubt the top British flat racer in 2022, but he wasn't quite in the same league as Flightline or his most recent predecessor Frankel. He gained notoriety at a mile, just like Frankel, and in the Juddmonte International (G1) at York at a distance of 1 1/4 miles, he went beyond a mile for the first time. Once again, just like Frankel, he put on a fantastic performance. It was amazing to beat a good horse like Mishriff by more than six lengths; even if it was unfortunate that he lost in his only other 2022 outing, this was still a wonderful effort.
Dubai Turf (G1), Meydan, United Arab Emirates
Despite being a $5 million race, the 1 1/8-mile Dubai Turf is often used as a background for the evening's major event, the Dubai World Cup. Although the World Cup was entertaining to watch as always, the Dubai Turf was superior in terms of drama and excitement. It was wonderful to witness British Lord North and fellow countrymen Vin De Garde attack Japan's Panthalassa as he struggled to cling on. Panthalassa, Lord North, and Vin De Garde finished in a dead heat for first place, which is as near to a triple dead heat as you will see in a big race. Wonderful watching, indeed.
Kentucky Derby (G1), Churchill Downs, USA
In 2022, was there a race more spectacular or unexpected than the Kentucky Derby? Big stables and owners often dominate America's most prestigious race, but that was not the case this year. It was astonishing enough that the horse that won the event belonged to trainer Eric Reed, who had only won one graded stakes race previously, and jockey Sonny Leon, who was often stationed in Ohio and had never won a graded stakes race. It was even more insane and heartwarming to win with a surge from the back under a brilliant ride by Leon. Although the race was exciting to witness, the greatest part was seeing Larry Collmus's surprise when he announced the winner.
Breeders' Cup Dirt Mile (G1), Keeneland, USA
You either had money on the other horses or you weren't human if you didn't cry when Cody's Wish won the Breeders' Cup Dirt Mile. The heartwarming tale of the year is the one of how a baby foal connected with Cody Dorman, a depressed kid with the crippling Wolf-Hirschhorn condition. Their friendship was already exceptional, but the fact that he later rose to prominence as a racehorse provided even more depth, and it was all topped off by his victory at the Dirt Mile with Dorman in attendance. This was one of those occasions when an occurrence just goes beyond the realm of sport.
Pacific Classic (G1), Del Mar, USA
Like all sports, racing may elicit a wide range of emotions. The most potent of them may just be amazement. The Pacific Classic in 2022 was just that. There was much expectation about how Flightline would manage the transition from a mile to a 1 1/4-mile course since everyone knew he was an interesting horse. However, the whole demolition job he performed on a few excellent horses was spectacular, almost Secretariat-like. And to show it wasn't an accident, he almost repeated it in the Breeders' Cup Classic (G1). Flightline only raced six times, which is a pity since he left an impact that few others have ever had.