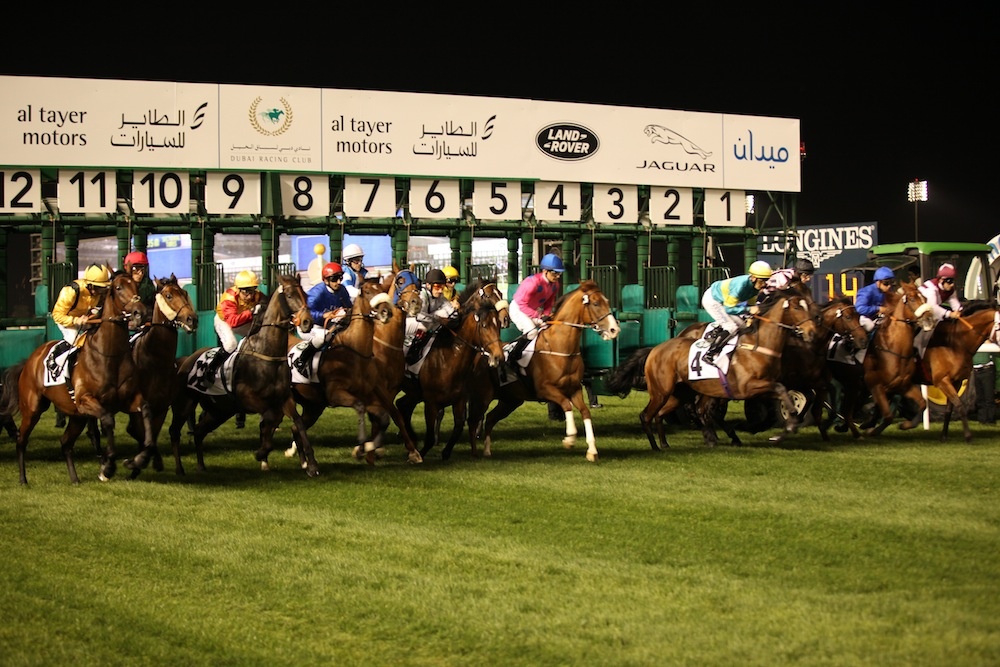 Dating back to around 4500 BC, horse racing really is an ancient sport that has often been seen as a symbol of class and prestige. Reasons for this include that it was always known as the sport of the kings, and it was often a passion for royalty throughout history. It is still a big part of the royal family today, with Queen Elizabeth showing a particular shine to horses and racing. In spite of this prestigious reputation of horse racing being exclusive to the upper classes and society's finest, horse racing has become part of our culture with intense gambling traditions and nail-biting tension. Fame and money contribute to the success of horse racing, and there has never been a better time to bet. For a more detailed guide on the latest predictions and statistics, check out a complete list of 2021 Breeders' Cup Contenders so that you can make the most informed choice. 
Dubai World Cup 
This is the newest addition to the horse racing world, but seems to be growing in loyalty and support. Of course, this wouldn't be considered horse racing if we didn't mention high fashion and appearances. Organized horse racing has always been expensive, and it's a status symbol as much as anything else. Although this tradition of dressing up in extravagant outfits seems a little obscure to some, being able to show yourself off at a racing event is still seen as a status symbol. Individuals still feel the need to display themselves and set themselves apart from the common folk, who cannot afford such a luxury as horse racing. That being said, more people are starting to dress down for events, and it is only larger events where dressing up typically occurs. 
The Dubai world cup is an annual event, taking place on the last Saturday in March. Despite being the newest addition to the horse racing scene, this is considered the world's richest horse race, beating the Pegasus world cup in previous years. During the event, thoroughbred horses compete within a series of nine categories, there is even a purebred Arabian contest. The track is a flat dirt race which can be a little different from what most American horses are used to, so it is certain to make for interesting viewing. 
Royal Ascot 
This highly prestigious venue annually hosts 10% of all UK racegoers and approximately 600,000 people. Part of the UK's elite attends regular events as Ascot as the grounds are leased from the Crown Estate and Queen Elizabeth and other members of the royal family are frequent visitors. The Queen is particularly passionate about horses and often gets heavily involved in the training process. Over the course of the year, Ascot sees 26 days of racing and has long been recognized as a national institution that is part of British culture. Living up to royal standards, there is a strict dress code for Ascot events which all must conform to. It's no wonder, seeing as the fact that Windsor Castle is just six miles away! 
Breeder's Cup 
In contrast to the prestigious venue within the Royal Ascot, the Breeder's Cup takes place in different locations across the United States and occasionally Canada. Although attendance depends on the location and venue type, during recent years the total prizes and awards were raised to over $30 million. This is certainly not one to overlook, as many competitors in the Breeder's Cup will go on to win the Eclipse Award if history is anything to go by. High levels of skill and talent have regularly been displayed at this event, and next year is sure to be no different. Stay tuned for the qualifiers of 2021, betting is still open. 
Kentucky Derby
Another event that has become a regular part of the rich and famous' agenda is the Kentucky Derby. Breeders have the chance to show off their newly trained horses and have the potential to be very high grossing for owners indeed. The numbers of attendees for this event usually exceed those of any other American stakes racing event, including the Breeder's cup. A horse must win all three races to achieve the Triple Crown, so it is definitely a nail-biter to watch. This elite event on the first Saturday of May is known all across the country, and next year is proving to be no different. 
Belmont Stakes 
This annual event occurs every June and takes place in Belmont Park, Elmont, NY. the Belmont stakes follows the Kentucky Derby by five weeks and is the final leg in the run for the Triple Crown. Almost every major American champion has competed on the racetrack, hence the nickname "the Championship Track". Aside from the popularity of physical attendees, the Belmont Stakes has the highest household viewing rate on TV of all the races. 
Breeders work tirelessly all year to train and breed the highest quality horses that are strong yet agile racers. There's no wonder why so many people are benefitting from this year's events around the world. Horse racing is considered the most common form of gambling across America, maybe because of its widespread popularity, making it the first form of legal betting. From society's highest to lower classes or working breeders, horse racing appeals to the masses and has a bit of something for everyone. If you want to dress up and act sophisticated, why not research when the next racing event near you is due to take place. You could even take horseback riding lessons, which is sure to offer a richer understanding and appreciation for the art of horse racing. The royals are part of the reason why it is such a large part of our culture today. Everyone wants to be like them and experience life through their eyes, so try to explore what they are passionate about. Some have even made their own careers out of it, look at national treasure Zara Tindall.