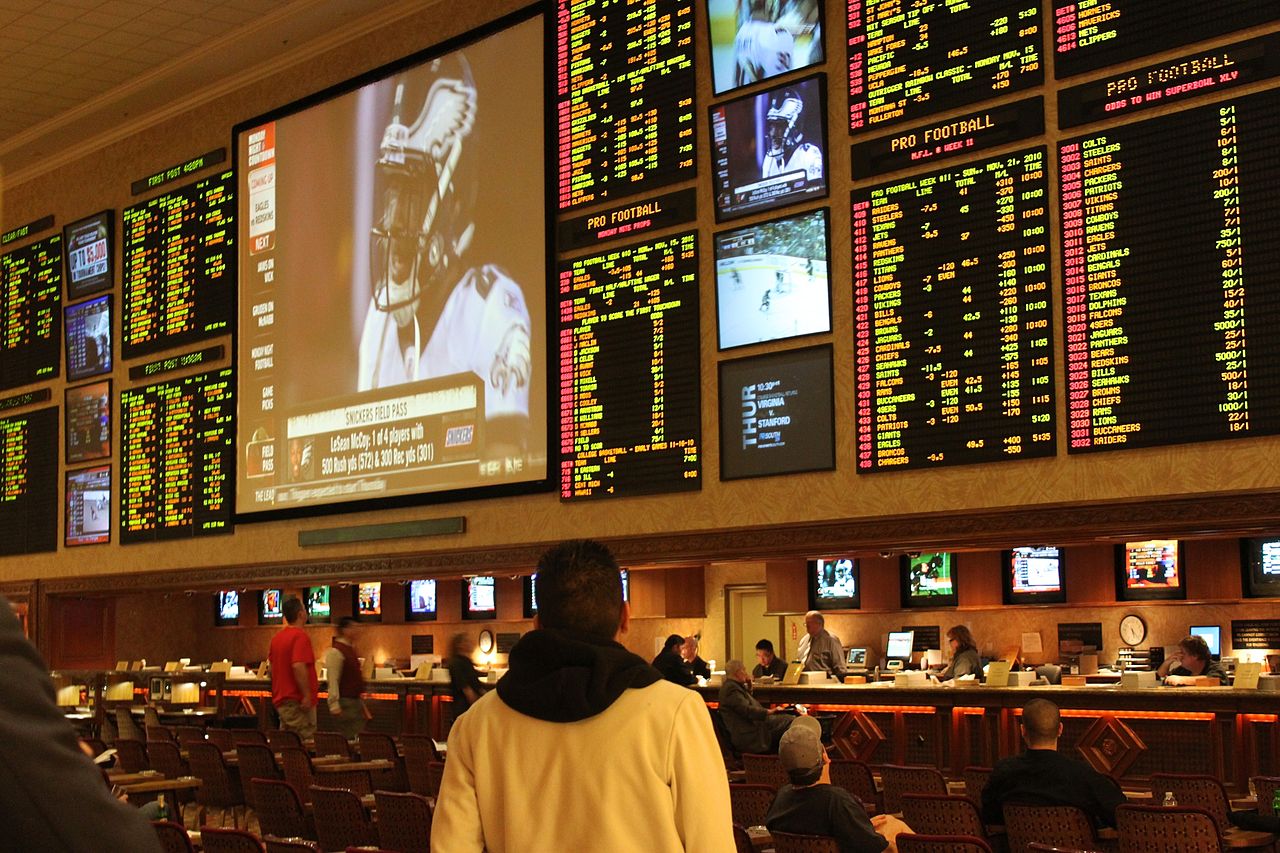 In May 2018, the US Supreme Court struck down the federal ban on sports betting. Up until then, if you wanted to place a legal wager on a sporting event you would have to visit Nevada and place a wager with one of the state's licensed bookies.
But that all changed with the repeal of the 1992 Professional and Amateur Sports Protection Act (PASPA).  With PASPA dead and buried, each state is free to free to legalize and regulate sports betting at state level.
The US sports betting landscape has undergone a rapid transformation in the last year. With a handful of states now offering legal and regulated betting, more than 150 sport betting bills introduced across the nation and several high-profile partnerships between gambling corporations and the major sports leagues, sports betting in the US has evolved.
Sports betting in the US – Then and now + PASPA Repeal
PASPA was the main obstacle in repealing the federal ban on sports betting. The federal law was introduced in 1992 in order to define the legal status of sports betting in the US and effectively placed a blanket ban on sports betting across the nation, with the exception of four states.
Oregon, Montana and Delaware, which already allowed residents to participate in lottery run sports games, along with Nevada which had legal sports betting pools, were exempt from PASPA.
The lottery run sports games were eventually discontinued for reasons ranging from pressure from major sports leagues to a lack of interest from consumers. Nevada continued to offer sports betting and eventually permitted the use of sports betting apps within state lines.
In 2011, New Jersey voters approved a constitutional amendment that would legalize sports betting. The following year, the Garden State enacted the Sports Wagering Act which allowed sports betting at casinos in the state.
The major sports leagues filed several lawsuits against the state of New Jersey on the grounds that the Sports Wagering Act violated PASPA. The Department of Justice (DoJ) sided with the leagues and while New Jersey agreed that the law violated PASPA, the state argued that PASPA violated the Tenth Amendment of the US Constitution. This led to several amendments to the Sports Wagering Act and multiple appearances in court over the legislation.
In 2016, New Jersey petitioned the Supreme Court for a judicial review. The Supreme Court agreed to hear the case in 2017, and it was combined with another case in which the New Jersey Thoroughbred Horsemen's Association (NJTHA) petitioned the Supreme Court to allow sports betting at the Monmouth Park Racetrack.
PASPA was repealed on 14 May 2018 by the US Supreme Court. In a vote of 7-2, the Court agreed that PASPA violated the Tenth Amendment as the federal law commandeered states' power to regulate their own gambling industries.
Up until the repeal of PASPA, if you wanted to legally wager on sporting events you would have to do it in Nevada. But now, thanks to the repeal of PASPA, each state is free to legalize and regulate sports wagering if they wish to.
What's changed since the PASPA repeal
A lot has changed since the repeal of PASPA. With states legalizing sports betting, major sports leagues partnering with gambling companies and even media organizations partnering with gambling companies, the landscape has undergone several drastic changes in just a year.
States with legal betting
A total of nine states now have legal and regulated sports betting markets, these states include:
Nevada

New Jersey

Delaware

Mississippi

West Virginia

New Mexico (Tribal casinos only)

Pennsylvania

Rhode Island 

Arkansas
Nevada may still be widely considered the gambling capital of the world, but with the rapid legalization of sports betting across the nation, the Silver State may no longer be the most popular place to gamble in the future.
According to BettingUS, New Jersey is the largest regulated market for online gambling in the US. The state of New Jersey permits land-based as well as online casino gambling. Combine this with the Garden State's selection of land-based and online sports betting options, and you've got one of the most diverse online gambling markets in the US.
Several other US jurisdictions have approved sports betting legislation since PASPA's repeal and are on the cusp of launching their own legal sports betting markets:
 

New York

 

Washington DC

 

Oregon

 

Iowa

 

Montana

 

Indiana

 

Illinois

 

Tennessee

 

Maine
Sports betting deals
Prior to the repeal of PASPA, the major sports leagues (NFL, NBA, MLB and NHL) were the biggest opponents to the legalization of sports wagering, but that all changed shortly after the launch of legal sports betting in several states.
If you were to ask the leagues if they would ever partner with a gambling entity or promote events at a casino before 2018, the answer would have been a resounding "no."
Fast forward to 6 September 2018 and the NFL's Dallas Cowboys made history by partnering with WinStar World Casino, marking the first ever official partnership between an NFL team and a casino. Although the Dallas Cowboys and WinStar deal revolved around marketing and promotion, it laid the groundwork for several other partnerships between the major leagues and gambling companies.
The partnerships formed range from sponsorships agreements to the leagues selecting 'official sports betting partners.' These are some of the most notable partnerships to emerge in the last year:
 

MLB partnered with MGM Resorts

 

NBA partnered with MGM Resorts, FanDuel and BetStars

 

NHL partnered with MGM Resorts, FanDuel, and William Hill

 

NFL partnered with Caesars
With such a large number of deals in the first year of sports betting, there are sure to be plenty more high-profile partnerships in the future. In some states, there are even talks to allow wagering within stadiums and sports venues.
In-stadium wagering
The conversation around in-stadium wagering came about in 2018 when lawmakers in Washington DC introduced legislation that would allow four venues in the state to offer sports betting.
The bill was successfully approved by lawmakers in the nation's capital and regulations are currently being drafted. Once sports betting in DC goes live, the four stadiums that could offer sports betting are:
Capital One Arena

Audi Field

Nationals Park

St. Elizabeths East Entertainment and Sports Arena
Back in March, at a conference hosted by the American Gaming Association, the owner of the Capitals and Wizards, Ted Leonsis, announced that he would be attaching a sportsbook to the Capital One Arena. While speaking at the event, Leonsis said the former Greene Turtle restaurant could be converted into a sportsbook, and that patrons will be able to enter it without purchasing an event ticket.
Although other states have yet to consider in-stadium wagering, it is pretty likely that some states will permit sports fans to place bets within a stadium.
Online/mobile betting
Online and mobile sports betting has already proven to be a dominant force in the world of US sports betting. New Jersey provides the strongest case study for mobile sports betting and highlights the positive aspect of allowing punters to wager on events remotely from anywhere in the state.
Although mobile wagering got off to a slow start in the Garden State, there are now 13 online sportsbooks operating in the state. Each of the operators allows users to place bets via a desktop site or through a mobile app. In New Jersey, over 80% of sports bets are placed via online and mobile devices, which just goes to show how much of an impact online wagering has on the market.
The same can be said for West Virginia. The Mountain State rushed to launch online and mobile wagering in December to avoid missing out on taxable revenue. This led to the launch of BetLucky, an online sportsbook that was also used to power the land-based books at the Wheeling Island and Mardi Gras casinos. The BetLucky platform bolstered the West Virginia betting market's betting revenue and made it incredibly easy for punters to wager in the state.
However, in March the online sportsbook was shut down due to a dispute between Delaware North (owner of Wheeling Island and Mardi Gras) and BetLucky's supplier. With no other online betting option available, the West Virginia betting market has seen a massive decline in engagement from punters and in terms of revenue. 
It is clear that online and mobile wagering are key components of any healthy sports betting market. Online betting is permitted in:
 

Nevada – mobile only

 

New Jersey – online and mobile

 

Pennsylvania -online and mobile

 

West Virginia – online and mobile

 

Rhode Island – online and mobile – pending launch
Looking forward
Although the US sports betting market is still in its infancy, there are several predictions that can be made on the future of the industry.
More states to launch sports betting in 2019/2020
As previously mentioned, about 10 states have legalized sports betting and are in the process of launching sports betting. It shouldn't be long until these states have a fully operational sports betting market.
Lawmakers in several states have indicated that they want to see sports betting go live in time for the 2019 football season. Not only will this be engaging for fans, but state governments will also benefit from the taxable sports betting revenue.
On top of this, the rapid legalization of sports betting has sparked an element of competitiveness element between the states.To avoid losing out on state revenue to neighboring jurisdictions, states have ramped up legislative efforts to legalize sports betting in recent months. As more states legalize the activity and boast about their tax revenue, it is likely that other states will feel pressured into legalizing sports wagering.
Online will continue to dominate
Although it may seem like a no-brainer, online wagering will continue to dominate and be a topic of discussion in many states going forward.
Online and mobile betting makes it easier for punters to wager from the comfort of their own home without having to venture to a physical sportsbook. This also makes it easier for bettors to place live, in-game wagers as the games unfold in front of them.
States that are in the process of reviewing sports betting legislation will need to include an element of online or mobile wagering in order to capitalize and get the most out of sports wagering.
Other states that fail to legalize online wagering will not only hurt consumers by limiting the betting options available, but will also be missing out on a considerable chunk of revenue that is bought in through online wagering. If you compare the figures coming out of states like Rhode Island, Delaware and Mississippi with New Jersey's figures, you will see just how much of an impact online wagering has on a market's success.
A lack of online wagering options also drives punters to illegal and unregulated offshore betting market, which is incredibly unsafe for bettors. With that being said, it's important to remember each state is different and will approach sports betting differently.
No uniform approach to sports betting
One thing we have learnt since the federal ban on sports betting was overturned is that there is no universal approach to sports betting, each US state is going to have a different sports betting model.
In the last six months, four states have legalized sports betting each of them with completely different laws.
Indiana legalized land-based and mobile sports betting in May. Punters will be able to wager on professional sports such as NFL, NBA, NHL and MLB games as well as collegiate sporting events. Iowa also legalized land-based and mobile betting, but punters will have to register their online accounts in person at a licensed casino sportsbook until 1 January 2021.
Montana also legalized land-based and mobile sports wagering which will only be available through the state lottery. This means there will be fewer betting options available to punters in Montana and could ultimately lead to Montana's betting industry stagnating.
Then you have Tennessee, which became the very first state to legalize online and mobile sports wagering only. The state has no gambling infrastructure in place and although it is adopting mobile and online betting, its law contains several provisions that could ultimately hurt its industry.
Tennessee's law prohibits proposition bets on collegiate events and also grants the sports leagues a level of control over what types of bets can be offered on certain events. Combine this with the 20% tax rate for operators and it creates one of the most unattractive sports betting markets for sports betting companies. This could result in fewer operators entering the state, which in turn leaves residents with fewer sports betting options.
If this is an indication of anything, it's that there is no universal or 'one size fits all' approach to the legalization of sports betting across the US.