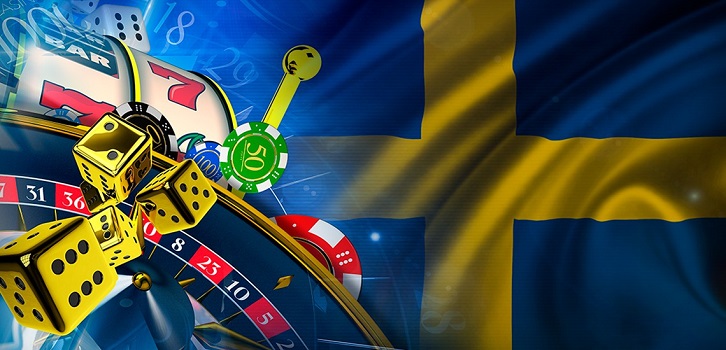 Some time ago the Swedish parliament approved the bill about new rules in the gambling sector and Swedish Gambling Act and Swedish Gambling Tax Act. It will enter in force on January 1, 2019. According to this laws the Swedish gambling sector needs to be modernized and adapted.
These rules are created to harmony and balance huge numerous interests of different players who are acting on the Swedish gambling market or for those who are interested in joining. Also, the aim of this new Gambling Act is to protect players and to strength the Swedish gambling sector. The Swedish monopoly will be discontinued and the Swedish gambling market will be separated into three sectors. The first one will be a competitive sector and will consist mostly of online games, the second one will be earmarked for public purposes and the last one will be reserved for the Swedish State.
It is also important to be mentioned that the licensing system will be provided in Sweden. And anyone who provides gambling product ought to have a license and those who are non-licensed will be sued and punished. These rules will be used for the all games provided in Sweden. But they won't be used for computer games or games for entertainment. Also, the Lottery Inspection will be renamed to "Spelinspektionen".
Such licenses will be divided for six kinds, depending on some particular conditions. There will be different licenses for commercial online games, land-based commercial games, betting, games reserved for the State, games on ships in international traffic, games reserved for public purposes.
The license will be available no more than for 5 years. Also, licenses will not be provided for those games, where players do not need to do any stakes.
The Licensees is created to protect gamers from extreme playing and to cut down gambling when it is needed. According to this license, there will be provided an online test to estimate player's behaviour during the game. License means that particular casino is trustful, for instance Mr Green casino is trustful online casino with a huge amount of games.
Any gambling operator should have a Swedish license if it wants to provide gambling services in Sweden. In order to receive this license provider needs to have a good background, a necessary knowledge and an organization for management. Those providers who were judged do not have the ability to be granted a license. It also has a system used to cut-down playing for a particular time. It is possible that a player can shutdown himself or herself for twenty-four hours.
According to the license, providers are not required to give bonuses for players, except welcome bonus (a bonus for the first time playing). Providers also need to learn workers in customer support, sales, management and game monitoring. It is created to educate workers to predict risks related to the gaming process.
As most people know, there are unique gaming laws in Finland. Many critics believe that it is time for Finland to move away from the state monopoly and allow foreign direct competition to the market. In fairness, when it comes to gambling legislation, the authorities have a complex balance between business support and profits, offering citizens personal freedoms. But what can Finland learn from Sweden? Finns can still enjoy casino benefits. In fairness, the point is not that players in Finland find themselves in the wastelands of state, second-rate casinos and betting sites. Welcome bonuses and promotions such as those available for the Finnish casino. Internet casinos are as competitive as everywhere else in Europe. Indeed, the new Swedish legislation will limit casino cash bonuses only upon first registration. Is that what Finnish players would welcome?
As it expected, the new rules will bring a lot of consequences, which impact on the whole gambling sector in Sweden. Providers need to change their businesses according to new gambling modernization law. It also will make changes in economic because of the gambling tax.
The reform should provide protection for gamers against unregulated playing and illegal gambling. Such actions as warning messages and blocking will help to make gambling safer and destroy stereotypes about it. It is mentioned that this reform should be monitored and regulated by experts. The results of this gambling modernization law will be studied and introduced by the year 2022.