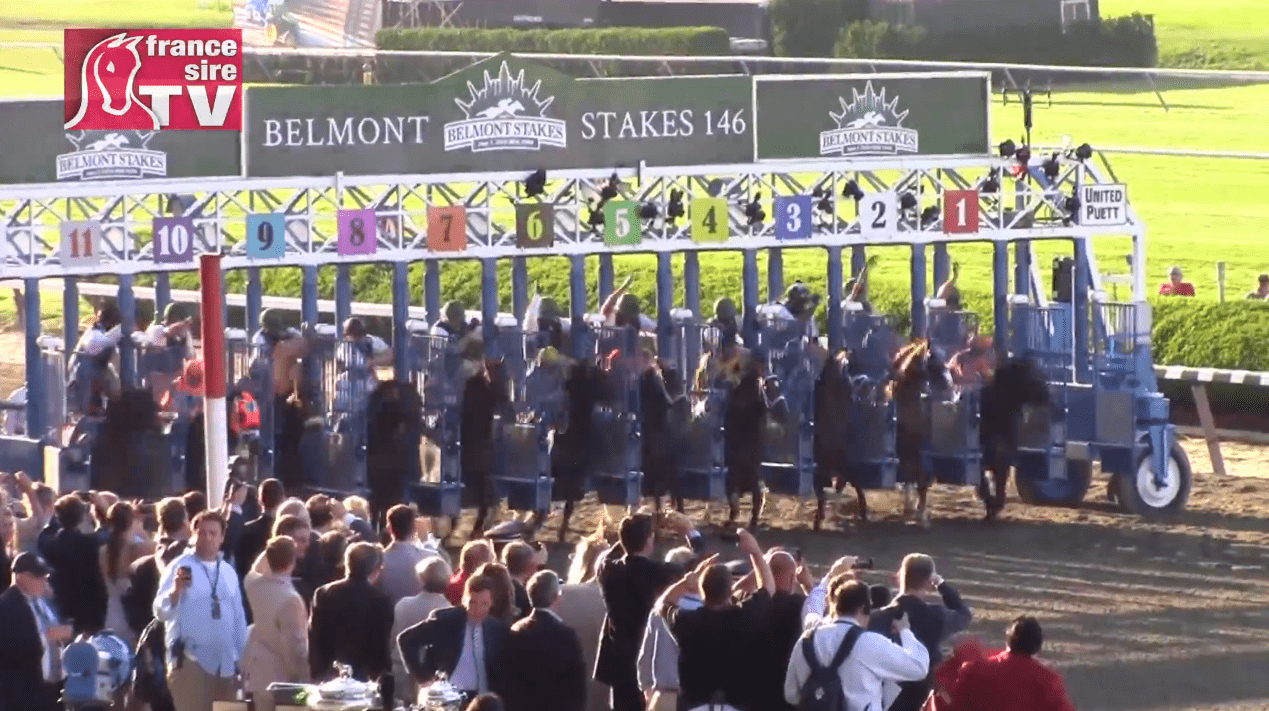 If you are looking for "the" race under the "toughest to enter" card then you must be thinking about the Big Sandy at Belmont.
The Big Sandy, or so we know as the Belmont Stakes, is the oldest of the three races which is now on its 151st run. It is a mile-and-a-half dirt track race for the 3-year-old thoroughbred rock stars who left their marks on each race showing everyone what they got. The guaranteed purse for Belmont Stakes tops up at $1,500,000 where the winner collects a bulk of his $800,000 first place prize.
This race is a true test of stamina for the contenders as it is different from the Kentucky and Preakness which are both one and a quarter mile sprint. Belmont Stakes has a length of two furlongs more from the tracks they got used to in Churchill Downs and in Maryland.
If one of the minimum 12 qualifiers of the Belmont wins, and all the other two races, someone will be earning the throne of the Triple Crown championship series.
In last year's Belmont, Justify, a retired American thoroughbred colt trained by Bob Baffert won the Triple Crown with his jockey Mike Smith accomplishing the feat by winning the Kentucky Derby, Preakness Stakes and Belmont Stakes since American Pharaoh in 2015. Baffert was also Pharaoh's trainer.
Justify's team followed a similar training regimen at Churchill until shipping to New York for Belmont. About 90,000 sold-out attendees witnessed his win leading by two lengths over Restoring Hope as he completed the mile in 1:38:09.
The win made Justify the 13th American Triple Crown winner and just the second horse to accomplish the feat while still undefeated, joining 1977 winner Seattle Slew.
Know more about these at https://www.tvg.com/promos/belmont-stakes/ for you to understand deeper about how this race goes.
Belmont Stakes is a potential trap for bettors. Despite the odds being a little higher than usually seen with the winners from the two legs, the racehorses competing in Belmont can be narrowed down to be trained by the biggest handlers in the business which makes it not hard to find for handicappers.
So if you are a bettor or a new player, this is where you can make use of your cash up and on the string with the others. If you are a player who has been in this field for many years, you know how things work when it comes to the fight for the Triple Crown.
One important tip for horse race bettors is to keep on track of how the horses are doing in their current track races. This can help them narrow down the odds as to who will be the fastest ones to win. You can take a good look of it with TVG's complete and real-time information of known and even new horses in the entire world.
This top rated betting site not only offers attractive bonuses just like the doubling of their initial deposit, but there are also ongoing promo deals that can be claimed by handicaps for free bets and free money.
If registered, you can access information of a certain race like the contenders' ranking, analysis, odds and many more through TVG network. Kentucky Derby as an example, where this online expert provides step-by-step instructions on how to bet on the race with three different ways in a way a bettor wants to bag their money in.
What's more to this is that you will get exclusive access to amazingly in-depth information such as expert analysis, TVG's pick and tips, details of past performances and even race replace in their Handicapping Store. Addition to everything that has given to you and available at the store are insightful blog posts and of course information on betting on The Kentucky Derby and other races. They also offer wager rewards to their members.
TVG has never failed its clients with their services provided since 1993 next to XpressBets and BetAmerica as they give their new players a double in their deposited money once they register on their website.
Having your TVG online betting account will give you a strong undercard with ample opportunities on the day to win some money from betting, a chance for you to take part in the biggest race ever through betting which is the next best thing you can be proud of yourself other than owning one of the runners in the any of the races in store.