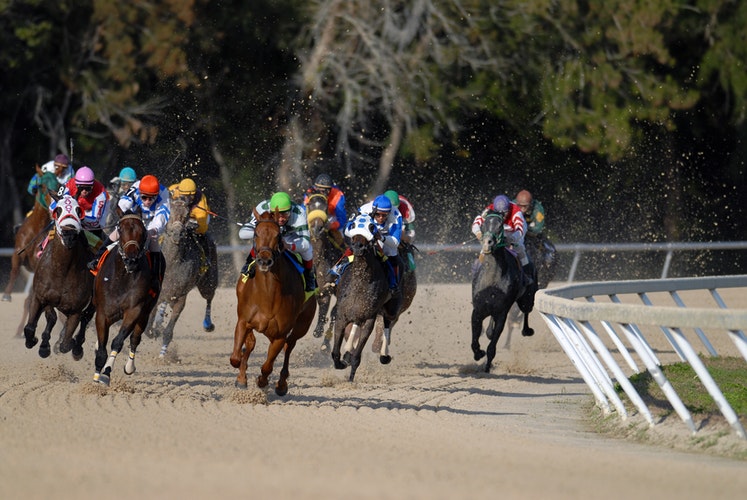 For those who love the thrill of being at a racetrack, there is nothing better than putting a bet or two on a horse. Races are short, and thrilling, and having every second count because it means the difference between losing a few bucks and winning big. The adrenaline rush makes the entire experience absolutely exhilarating.
You do not want to just throw your money away, however, which is why you need to be careful when betting and follow this guide so that you can bet responsibly and continue enjoying the race:
Where to Bet
Online
Online is a great choice. Whether you watch the race at the track or at home you can always get the best odds and make a comprehensive setoff bets wherever you are. With so many betting sites to choose from, however, it can be tricky picking the right one for you. That's why, if you're looking for the best horse racing betting sites, you can click here!
At the Race
There will always be places to bet at the race, but this might not offer you the best odds or payout. Always check online and compare the odds before placing a bet at the race itself.
Become familiar with the sport
If you are not already, you will want to become familiar with the sport of horseracing:
Follow the best horse racing events
There are so many incredible horceracing events around the world, and they are hosted throughout the year. This means you will not have to wait too long before you can enjoy your next race.
Decide which event type you like best
Though you absolutely can like all types of horse racing events, it could be worthwhile to invest more time and energy into understanding how specific contestants prepare for their race.
Flat races are all about speed, whereas jump races or steeplechase races require balance, precision, and endurance. Endurance races, on the other hand, require both survival and patience.
Understand what makes a champion
Once you become more familiar with the type of event, it is important to look into the contestants. Determine their:
Each will play a crucial role in how likely they are to win.
Types of betting
Know who to bet on is only a part of the betting process. You will then want to follow up by choosing the right type of bet for you and for the odds in question.
Early prices
Before the race begins you can lock in a bet based on the odds alone.
Bet to win
Bet which horse will win the prize.
Each way bet
Place two bets on the same horse. Half to win, half to place. Win always offers a higher payout.
Place betting
If you want to bet on a horse finishing second or third.
Tri-cast or Forecast Betting
Betting which horse will win, and which will place second and third. Some bets are set, others (known as reverse forecast or reverse tri-cast) can be switched around (you pick the top three horses and if they all place you win).
Multiple Betting Options
Decreases your chance of winning but massively increases payout. You make multiple bets together (like the forecast betting). They must all come true for you to win. There are many different types of multiple bets.