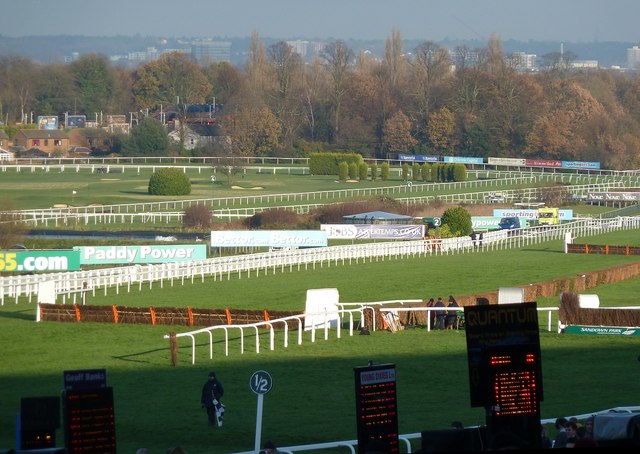 The hotly anticipated Grade 1 Celebration Chase at Sandown on Saturday will finally see two of the most revered horses in Britain come head to head. The ground is expected to be Good, which would suit both horses and allow for both trainers to enter their prized assets.
Altior for Nicky Henderson and Cyrname for Paul Nicholls could finally race against each other having previously been kept apart for one reason or another, and horse racing betting markets have been unable to separate them.
Altior
Henderson's nine-year-old will be looking for his record-breaking 19th win over obstacles at Sandown, but there is little doubt that this will be his biggest test to date. His most recent success came in the Queen Mother Chase at the Cheltenham Festival, where the result very rarely looked in doubt. He led from the beginning and won by a length and three-quarters from Politologue. Altior is a real star of the horse racing game and has seen over £1 million returned in prize money for owner Patricia Pugh.
There were doubts that he could ever get back up to the level he was in the 2016-17 season after undergoing wind surgery. However, ever since that minor operation he has been irrepressible. His first race back he won by four lengths; again from Politologue. Before a second consecutive Cheltenham showdown against Min; a test that was as equally emphatic as it was impressive. He beat the Willie Mullins-trained horse by seven lengths.
The nine-year-old already boasts an impressive record at Sandown; having won on all four appearances at the track. The most recent of these wins came at the beginning of December where he outlasted Un De Sceaux to win by four lengths under Nicky De Boinville. With a possible success in Saturdays a race a third straight Grade One win at Sandown.
Altior's crowning moment came in March when he finally equalled the record for most consecutive wins over hurdles. He joins the incredible Big Buck with that honour. However, it seems that it will be hard pressed to suggest that he won't further that record.
Cyrname
The list of young pretenders that have risen to the challenge and took on Altior with a reasonable chance is endless, but none have been able to come close to the quality that is needed. Min, Politologue, Fox Norton and Un De Sceaux have all been beaten without Altior breaking a sweat. However, the latest challenger coming through poses a genuine threat to that record steak.
Paul Nicholl's seven-year-old will be looking to close the season with a three straight win after finally finding the distance that suits Cyrname the best. Punters' tongues were wagging at the prospect of seeing this matchup at Cheltenham, and then Aintree, but Nicholl's pulled his star out of both races due to concerns over the ground. He certainly knows he has a chance of ending the streak and knows that everything must in Cyrname's favour should he have the best chance.
The ground looks set to favour him this weekend, and it will be a thrilling matchup. His previous three starts have all come at Ascot; with the last two of these coming in 2019 both emphatically won over Doitforthevillage and Waiting Patiently. The latter of which saw him beat the favourite by 17 lengths. This sharp upturn in form and domination of fields have seen that anticipation has reached an unparallel level of comparisons between Cyrname and Altior.
Summary
It is almost impossible to suggest who could win, with the battle of young up-and-coming horse vs an experienced legendary horse always enough to get punters tuned into the narrative of the race. Altior has looked unbeatable in all 18 of his previous starts while judging purely off Cyrname's last two runs; it seems impossible that any horse on the planet can match him. It will be an enticing race between two horses at the top of their game.