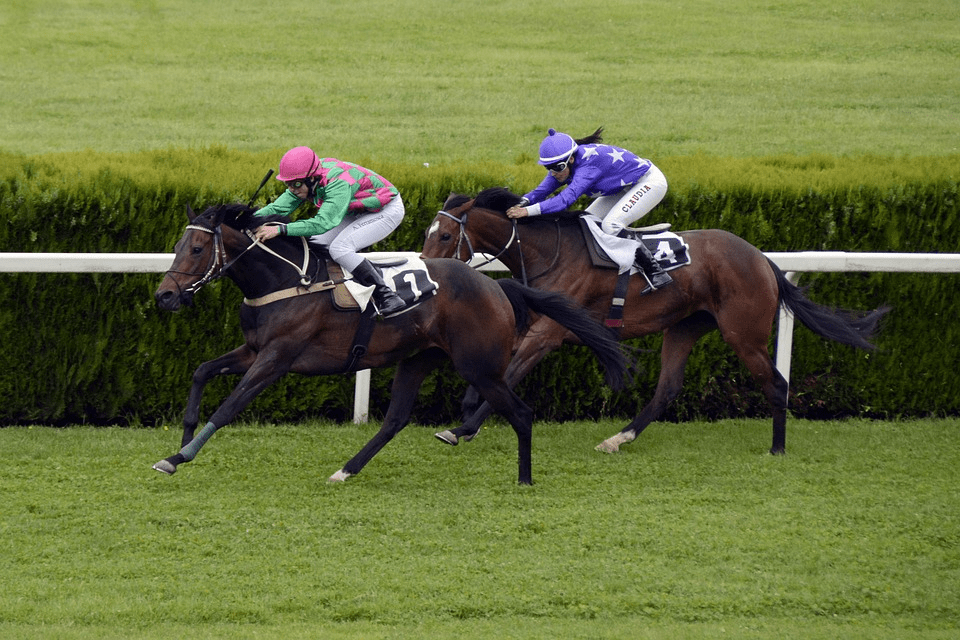 Virtual sports are becoming more and more popular around the world. Traditionally, we have enjoyed grand racing days such as the Grand National. However, with virtual horse racing, enthusiasts can take in race after race throughout the day without having to worry about the things that usually interrupt a day full of action.
What Is Virtual Horse Racing?
Virtual horse racing is exactly what it sounds like. It is a series of horse races that take place virtually, with digital competitors instead of actual horses. These virtual horses have their own data associated with them, including recent form. Such important factors are what results in the odds for each particular horse. That information can be evaluated before each race, allowing players to place bets using the odds for each horse.
What makes virtual horse racing so unique is the advantage that going digital can have over physical horse racing. Instead of having to hope that the weather is nice on the day you decide to bet horse racing, virtual horse races are under no threat of being postponed. This means more action and less waiting, which is what every horseplayer wants.
On top of those benefits to virtual horse racing, there is also the ability to use different kinds of virtual horse racing games to enhance your understanding of the horse racing industry as a whole. In this rundown of the top virtual horse racing games, you will see a mix of virtual horse racing games that bring the fun of a number of different angles of horse racing to your home.
Virtual Horse Racing Betting
In virtual horse racing, there are no bells and whistles; you just have access to a horse's form and odds and can place wagers based on that information with the hopes of backing the winner. Even in places where traditional sports betting has not yet taken hold, betting on virtual horse racing is an option and a popular one at that, and it's always a good idea to do some research into the best betting sites like SBO.net that accommodate these options.
One of the greatest benefits of virtual horse racing betting is that it allows players to fine tune their horse racing betting strategies. Evaluating what elements of a horse's past form have resulted in wins in current races can be the backbone of a winning betting strategy for real horses or virtual horses, and the increased number of races makes it possible to get a better sample size when testing a strategy.
Sport Of Kings
Unlike out and out virtual horse racing betting, Sport of Kings is a game that allows players to own their own stable of virtual horses. For an apt comparison, think Football Manager but for horse racing. Here, owners can take part in live auctions to buy or sell horses, which is a great look inside how some of the greatest horses in the history of the sport came to be with their trainers.
From there, Sport of Kings allows owners to train their horses and race them against other competitors. What makes the racing on Sport of Kings something to look forward to is the fact that they offer a 3D race viewer, along with replays of races for trainers to watch after the fact. This creates a much more immersive race experience than with other virtual horse racing games.
Also working in Sport of Kings' favor is the fact that the game is designed to be as realistic as possible, meaning that different horses can mature at different rates among other variables. Not everything goes according to plan when training horses, and Sport of Kings does a good job of capturing that.
Virtual horse racing comes in many forms, with each of them offering plenty of excitement for fans of different aspects of the sport. But, no matter which game you choose, there is plenty of fun to be had all around.