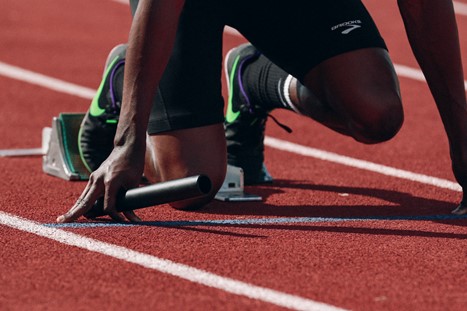 Sports are arguably the most-followed and enjoyable pastimes one can think of. It has existed as far back as one can recall, for millennia, making itself known among circles as a hot topic of discussion and a common denominator for people to get together. However, its reputation has grown into a commercial behemoth in modern times. According to reports from global management consulting firm Kearney, the global sports industry is worth a whopping sum of money – $620 billion – to be precise.
It is an industry that relies on other major players such as the travel, tourism, hospitality and entertainment industries – full of lucrative sponsorship deals, high-profile events and celebrity superstars who are looked upon as role models the world over.
Here we look at the richest sports in the world, with each of them being an industry in their own right.
Infamously known as the game for rich white men, Golf is slowly gaining popularity as a sport that is accessible for all, irrespective of race, gender or financial position. However, there is no arguing that it is one of the richest sports in the world with an overall market capitalization of $7 billion. According to studies, on average, professional players who participate in golfing tours all around the world earn nearly $80,000 per year. It goes without saying that bigger fishes earn more than most, such as Tiger Woods, who was known to bag in tens of millions of dollars from sponsorships and endorsements alone
Fun fact: The countries with the most golf courses per capita are Scotland, New Zealand, Australia, Ireland, Canada, Wales United States, Sweden and England.
America's most popular sport and needless to say, it is one of the richest in the world. Basketball has slowly been spreading to other parts of the world, thanks to its global marketing and branding processes that was first put into play by the legendary Michael Jordan during his Chicago Bulls days. According to the valuation of basketball teams in the NBA by Forbes, three of the richest teams – New York Knicks, Golden State Warriors and Los Angeles Lakers – average a value worth $5.6 billion alone. Being an Olympic sport, it is played by and in hundreds of nations around the world. As of 2020, the sport also had the third-most most valuable media rights worldwide.
It is a no-brainer as to which sport takes the cake for being the richest and the most popular in the world. Football is a global phenomenon that has captured the imaginations of hundreds of millions of people worldwide. It has the highest industry share among all sports in the world, with a total value of more than half a trillion dollars. Lionel Messi and Cristiano Ronaldo – two of this generation's most popular players – bag in an annual wage upwards of hundreds of millions of dollars, owing to their club salaries, media rights and endorsement deals. The sport also holds the record for having the most viewed tournament in sports – the FIFA World Cup.
According to studies, the auto racing industry is expected to surpass $6.5 billion by the end of 2022 – making it one of the most lucrative sport industries in the world. Events such as Moto GP and Formula One have some of the highest audiences of all sports in the world, making it a paradise for sponsorship deal and media rights. Racers such as Sebastian Vettel and Lewis Hamilton regularly make their way into the rankings for the highest-paid athletes in the world and it's unsurprising, given the adrenaline rush and excitement that the sport brings in. Part of the play is how dangerous motorsports can get if one is participating professionally.
Although it is regularly associated as an American sport, baseball's reach worldwide cannot be understated. Major League Baseball (MLB), the American league, has helped propel the sport to international heights and at present, the baseball industry is worth upwards of $40 billion. According to reports, although baseball has a lesser market share, it normally ranks as one of the richest sports due to the average annual salary of players. Players in the MLB reportedly earn an annual average salary of $9m and it goes without saying how much superstars earn – easily double the average.
Other sports such as American Football, Rugby, Cricket, Boxing, Tennis and Horse Racing have their own share of richness. For example, according to the best horse racing betting sites, market size of the horse racing industry was valued at over $3 billion and is expected to reach bigger heights this decade. With the aforementioned resource, one can gain a deeper understanding of different markets to engage in, along with the ability to gain knowledge on the trade. Players, whether old or new, can also benefit from rewards and bonuses such as cashbacks, loyalty points and free bets.
The sports industry is only projected to excel the heights that it has currently hit. While average sportspersons may not rake in the numbers as top athletes, it goes without saying that only best in whatever business make huge earnings. It is also good to note that few sports are more lucrative than their counterparts.