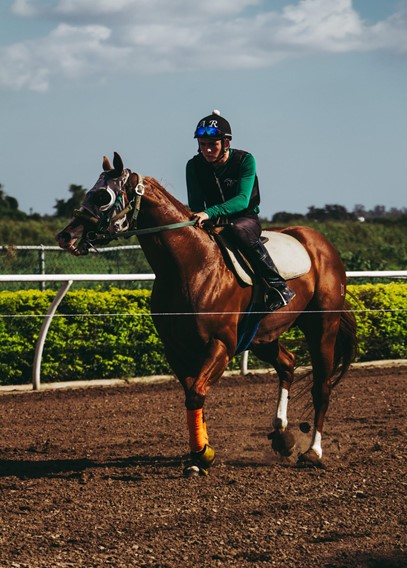 Just like any sport, there is no definite way to know if the horse you bet on will win. The sport itself is unpredictable as horses tend to do the unexpected, especially during a race's final phase. However, even if there's no way for you to predict the outcome of a race accurately, there are things that you can do to make an uneducated guess, leading you to have higher chances of winning a bet.
Of course, that would be researching. With research, you can encounter beneficial information on the race, horses, jockeys, etc., that can make your prediction slightly more accurate. While you can use odds to help you decide, it's still beneficial to consider other factors. For example, if you're betting on the Pegasus Cup, you shouldn't only take into consideration the Pegasus Cup starting odds when determining that a horse is a sure winner.
If you make researching a habit, you can very well be adept at looking for things that you should look out for in a horse. But where do you start? How would you know if the horse you bet on is going to win? Here are some things that you can look out for in a winning horse.
Track Record
One good way to start your research is to start with the horse and its track record. With this, you'll obtain information about its recent races, its final position, and even the factors that influenced its performance. A horse that constantly ends up in the top three is a good horse to bet on.
However, be careful with this as you have to make sure that the races that end up in the top three are recent ones with little time between them. You have to pay attention to the factors regarding those races, such as the weather, the type of race track, the horse's position at the starting line, and so on.
Why is this important? One good example is that different thoroughbreds do well on different types of surfaces. Some breeds are excellent in running straight race tracks, while others on a circular track. Another thing you could look at is the type of surface the race track is utilizing. There are three surfaces for race tracks: turf, dirt, synthetic.
Once you can determine the race track's surface, look at the performance of your horse on a particular track. If he excels in the track's surface in that event, the horse is a good bet.
Days Since Last Race
If you look at the form guide, it shows each horses' days since the last race. This represents the number of days that the horse had its most recent race. It would help if you were looking for a horse that has enough rest.
The number that you should be looking for is between 30-60 days. A horse that has below 30 is fatigued and might be lacking in competitive spirit and power. A horse that has more than 60 days will be too relaxed, reducing its power.
Typically, a horse needs to pass on 2-3 races before participating in a race again. This is to make sure that it will be rested enough to compete in the next race. Pushing the horse further will affect its performance.
Repeat Contestant
If you know the saying that says never to expect a horse to do something it has never done before, consider yourself fairly warned. One good example of this is, let's say, you want to bet on a particular horse that excels in dirt race tracks. But this event will be held on a synthetic race track, which the horse has never won on before. Of course, don't expect it to do the unthinkable and win the race.
You should do the reverse of that saying. If the horse you're betting on has won several times in a particular event and he is again competing in that same event as last time, it's a good idea to bet on it. Considering all of the factors, it might just win again, so it's in your best interest to bet on that horse.
Emotional Well-being
Just like human athletes, horses also have to be in a good mindset to win a race. Horses have the same emotions as humans do but in a different way of showing. A horse that is sweating heavily and seems to be irritated is not a good horse to bet on.
A well-conditioned horse can be identified with the way it walks. Strides that are steady and eyes forward are a good sign of a healthy and motivated mind. It's the reason why many bettors prefer to go to the stadium to have a closer look at the horses.
Takeaway
Even though there is no surefire way to predict a race's outcome, there are things you can do to have an educated guess. With the right research, guts, and a little bit of luck, you might win your next betting session. Just be sure to remember all of the things mentioned here, and you'll be alright.