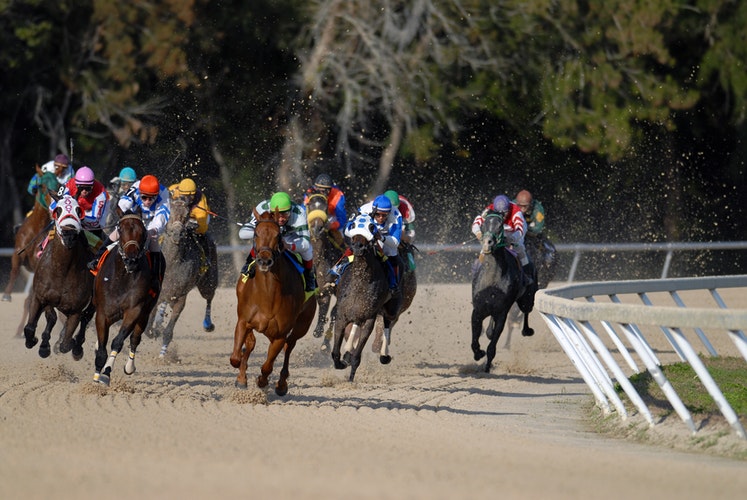 Over the years, horse betting has been quite popular and is among the top sports that people gamble on. Even people that know nothing about the sport most of them have placed at least a bet in horse racing. It is a sport that attracts all sorts of gamblers from all over the world. From beginners to the biggest bettors in the gambling industry, this sport is for everyone. It doesn't matter whether you have a low or massive bankroll you can place your bet whenever you want. Various strategies have come up to give gamblers a better experience because of the popularity of horse racing betting. Whether you are in this for fun because you heard a big race is coming up or you want to make massive profits, you will need a strategy.
Remember, it doesn't matter whether you are a professional or not. Anyone can make a loss. If you want to be successful, you must learn as much as you can about horse racing betting. Luckily, with a reputable site such as HorseBetting.com, you can find out everything you need to know to begin your gambling experience. Maintaining good practices when horse betting, can make the whole difference. Check out some of the following strategies that should enable you to get higher overall payouts;
Set aside a bankroll
Most bettors often get caught up in the trap of depositing over and over again because they used their first deposit on a single bet and lost. You keep on depositing money while chasing your losses. Never start betting with the notion that you will win your first wager then bet bigger the next time around. If you want to enjoy your gambling experience, you'll need to set aside a specific amount of money referred to as a bankroll. Remember, when it comes to betting, you must do so with an amount you can afford to lose.
It's worth noting that your bankroll can be any amount depending on how much you are willing to risk. The crucial thing is to set aside an amount you are comfortable with. Once you've accomplished that, the next essential step is to determine the amount you'll be betting with for every race. Smaller bets are often the best.
Check out the form
If you want your horse betting experience to make any sense, then the best place to start is studying the form guide. The best thing with the form guide is that it provides you with useful information such as;
The previous finishing positions of a particular horse
Details of the horse such as gender, age, color, and saddlecloth number
How the horse performed in the same course and distance if it did
The weight to carry
The above aspects are crucial in determining a horse's form. A glance through the previous races should help you come up with a shortlist of the favorites to win the race. The form should always guide you because if a horse has been doing poorly, its chances of winning are quite low. It would be best if you don't underestimate the power of racing history in horse betting.
Take advantage of bonuses and promotions.
Different horse racing websites have various offers in place to try and attract new players and keep the existing ones. With the bonuses and promotions, gamblers can take advantage of betting more and improve their betting experience. This is one of the most overlooked strategies but seems to work for many bettors. If you can gain access to a larger bankroll even if it's temporary, you shouldn't hesitate to take advantage. It would also be of help to watch for some of the top weekly promos in horse betting from various bookmakers and maximize on them.
Search for the best odds
People bet for various reasons, but if you are among those that do it for financial gains, you should know that odds increase your overall payouts significantly. Choosing the best odds in the market enables you to make the most out of your money. When you choose a particular horse or horses to bet on, it's time to shop around various bookmakers to get one with favorable odds. Consider as many options as possible and go with the option that provides you with the highest possibility of winning more. Most bettors see shopping for odds as cumbersome and unnecessary. However, if you will be gambling regularly, that small difference can quickly add up to many dollars. Make the most out of every penny by betting on your favorite horse using the best odds in the market.
There are many strategies that gamblers use to enjoy their betting experience, and the above are just a few examples. Remember, the practices you maintain while gambling have a massive impact on how successful you will be. You should find a system that works for you and try as much as possible to stick to it.