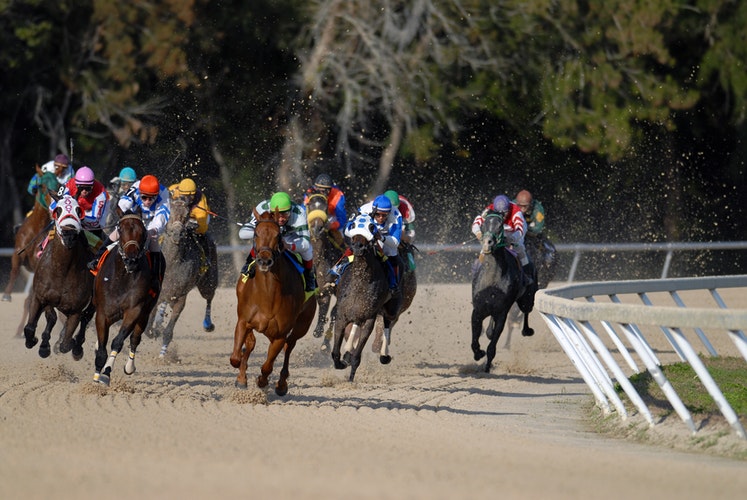 For those new to horse racing betting, studying horse racing form can be a great way of learning some basic tactics to help you pick winning selections in the future. This information can be valuable when picking a winning horse and the more knowledgeable you become about these types of factors, the higher your chances of betting success will be. It can often help when you're first learning about racing form to concentrate on a certain type of race, such as sprints, and then broaden your knowledge once you have a firm grasp of the different factors that influence how well a horse will perform on race day. Here are five things you can look for when studying form to get you started.
Latest Results 
The first thing to look for is the horse's recent results from its last few races. The finishing positions they came in will be displayed on  racecards as numbers, such as 2-5-4-7-1-3. In this example, the horse will have finished in a first, second and third place in their last six fixtures, so they could be a worthy contender for a wager.
Conditions
Once you know how well a horse has done in its previous races, you can then look back to identify the conditions of those previous races. Some horses run well on heavy grounds while others are better suited to firmer grounds and this can have a big impact on where they place in a race. A horse that is better suited to one type of condition over another may not be on their best form.
Track
The type of track a horse performs best on is vital information, as different horses are adept at different courses. For example, your selection may perform better on turf or on a polytrack. It's also important to look at the distances they ran too, as this is crucial – a horse may be an excellent sprinter, for example, but they can't perform well over longer distances or vice versa. The pace of any given race is also worth checking, as some horses are better suited to faster paces. The horses which are able to accelerate in the final furlongs of a race will be more likely to do so if the conditions and pace of the race are right on the day. Check out how the fixture of the day compares to other races that the selection has run before. Also, are they dropping in class? If they are, this will affect their ability to perform better, whereas if they are stepping up then they may struggle.
Jockey
Jockey records are important when studying racing form as often particular jockeys have partnered with certain horses before and therefore know how to work with the horse for the best results.
Trainers
Trainers do well at certain racecourses in many cases, so if the race is an annual fixture, there's a high chance that certain trainers will have experience of it and may even regularly target that race in order to train their horses for it.