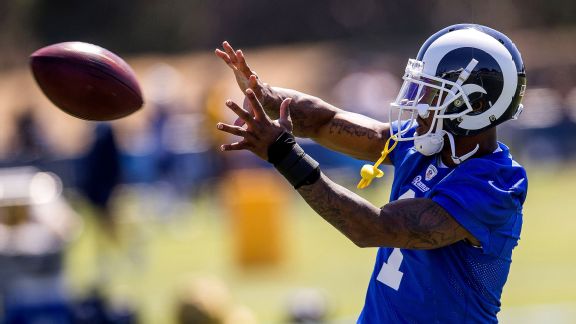 A Look at The Biggest Game of The Year
The NFL season will come to a close on Sunday, and few expected these two teams to be ones facing off. Against most people's predictions, the Patriots will be appearing in their 3rd consecutive Super Bowl.
As most of you will recall, these two teams faced each other in Super Bowl XXXVI all the way back in 2002; a game that started the Belichick/Brady dynasty. Although, the Patriots have the same coach and starting quarterback, much has changed in the Rams front. Not only did they move back to Los Angeles, but they also have the youngest NFL coach in modern history.
So, who will win this year's Super Bowl?
This is a question that can't be accurately answered until Sunday's game is over because if there is something everyone in the gambling world can agree on, is this will be a close game.
Proof of how close the experts think this game will be is reflected in the game's line over at www.AcePerHead.com, which has the Patriots as -2.5-point favorites.
There are plenty of reasons to believe the Patriots will walk out of the Mercedes-Benz Stadium in Atlanta as the victorious team of Super Bowl LIII, the first is experience, not only is this the third consecutive Super Bowl outing for New England, it's also their ninth since the Brady/Belichick dynasty started 18 years ago.
But there is also the fact that the Rams weapon this year has been Running Back Todd Gurley, who excelled all season as a runner and pass-catcher, but after returning from a knee injury has struggled during the playoffs. Regardless we can expect Belichick to put a lot of pressure on him during this game to avoid Gurley getting traction.
On the other hand, Sean Mc Vay and Jared Goff have youth on their side, and not only does this mean they have the energy they also have new tricks. For example, it's been clear that coach Mc Vay will study the defensive lineup on every play and communicate his findings to Goff, which is why most of the time they wait until the last second to start the play.
The Pats have been guarding their aging QB like he was made of the finest crystal, and at his age in a sport this brutal he might as well be, yet the Rams have two players, Aaron Donald and Ndamukong Suh, who are notorious for going after quarterbacks. This will add pressure to the New England defense and to their star quarterback Tom Brady and might be enough to destabilize the team to grant the Rams a revenge 17 years in the making.
However, we can't dismiss Belichick's knack for designing an unpredictable game plan, and with a team as young as the Rams he may just pull the wool over their eyes. New England has a fantastic running game, averaging 165.5 yards per game and 8 touchdowns, yet the Rams have been equally fantastic at keeping their opponents rush game to a minimum, so this will undoubtedly be a nail-biting game to watch for everyone, especially bookies.
Who will win? At this point is a tossup, but one thing is for sure, bookie agents registered with Ace Pay Per Head are bound to make some hefty money this Sunday regardless of who wins because nobody deals a sharp line quite like Ace Per Head.
Check these PPH Bookie Tips: