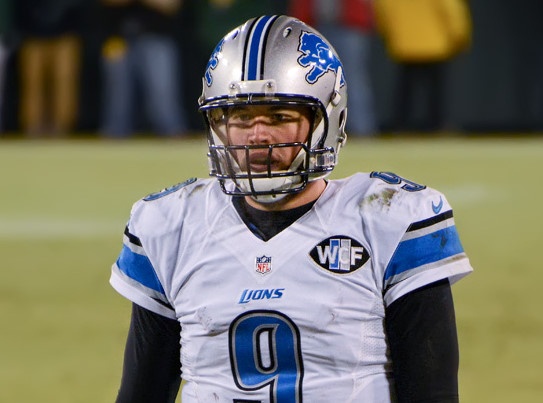 Week 7 is in the books and Jay Cooper and Reggie Garrett came out with winning 8-6-1 records with Reggie dominating his top picks at 4-1. Our SuperContest entries both went 2-3 to stay alive in the season-long contest. This week's action gets started with the Dolphins visiting the Ravens on Thursday night and concludes with an AFC West showdown between the Broncos and Chiefs on Monday night. Be sure to check our rankings this week in the Westgate SuperContest as we make our move towards the top. Good luck with your action this week! You can always view our weekly records at our Staff Selections Home Page.
Week 8 Public Betting Consensus Report
GET OUR NFL SELECTIONS BY EMAIL EVERY WEEK!
The following 2 entries have been submitted in this week's Westgate SuperContest:
UltimateCapper.com (18-16-1): Falcons -4.5 | Patriots -7 | Bills -2.5 | Seahawks -5.5 | Steelers -3
NSMonitor.com (15-18-2): Falcons -4.5 | Patriots -7 | Seahawks -5.5 | Steelers -3 | Broncos +7
Our Top 5 Plays are labeled '$$'
Week 8
Date - Time
Westgate Line
Bobby
Babowski
Y: 48-55-3
T5: 16-18-1
Jay
Cooper
Y: 48-55-3
T5: 14-20-1
Reggie
Garrett
Y: 55-48-3
T5: 19-16-0
Miami
@ Baltimore
10/26 - 8:25
Ravens -3

+3

+3



+3 $$

Minnesota
vs Cleveland
10/29 - 9:30
Vikings -9.5

+9.5

+9.5

-9.5
Chicago
@ New Orleans
10/29 - 1:00
Saints -9

-9

+9



+9 $$

Atlanta
@ NY Jets
10/29 - 1:00
Falcons -4.5



-4.5 $$


-4.5



-4.5 $$

Carolina
@ Tampa Bay
10/29 - 1:00
Bucs -2

+2



-2 $$


-2
San Francisco
@ Philadelphia
10/29 - 1:00
Eagles -12.5

+12.5

+12.5

+12.5
Oakland
@ Buffalo
10/29 - 1:00
Bills -2.5

+2.5



-2.5 $$


-2.5
Indianapolis
@ Cincinnati
10/29 - 1:00
Bengals -10.5

+10.5

+10.5

-10.5
LA Chargers
@ New England
10/29 - 1:00
Patriots -7



-7 $$




-7 $$




-7 $$

Houston
@ Seattle
10/29 - 4:05
Seahawks -5.5



-5.5 $$




-5.5 $$


-5.5
Dallas
@ Washington
10/29 - 4:25
Cowboys -2

-2

+2



-2 $$

Pittsburgh
@ Detroit
10/29 - 8:30
Steelers -3



-3 $$




-3 $$


-3
Denver
@ Kansas City
10/30 - 8:30
Chiefs -7



+7 $$


+7

-7
[ad id='59672′]