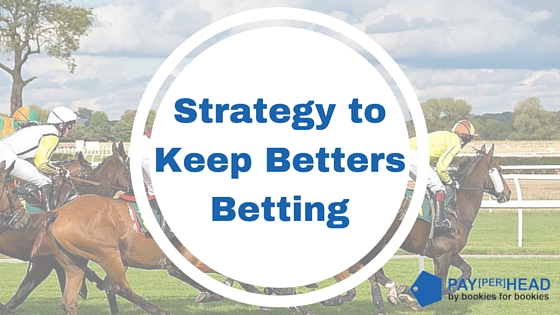 The Triple Crown has long periods of rest between each race and it can be tricky to keep your players active but how can you overcome this challenge? Easy, in this article we share with you the best strategy to keep your players betting, starting from keeping your players interested in each race to increase betting before the Belmont Stakes.
Gain valuable insights to horse racing with PayPerHead.com's free guide here.
The Strategy To Keep Your Players Betting
The Triple Crown is a series of events made up of three races: The Kentucky Derby, Preakness Stakes and Belmont Stakes. These races occur weeks apart, meaning you will notice increase of activity with long periods of wait times between each of these events.
It's important to follow a simple strategy that will keep your players active and in the game. Here is a your simple strategy to follow:
Keep your players interested in lead up to each of the 3 races. These races are covered on all the major sports channels and media.
After each event follow up by talking about the next event.

After Kentucky Derby talk about the Preakness Stakes.
After the Preakness promote the Belmont Stakes.

If the same horse wins both the Kentucky Derby and the Preakness Stakes we have a Triple Crown contender.

Media coverage and betting interest will skyrocket for the Belmont Stakes. This is a potentially hugely profitable moment.
Note: American Pharoah achieved in 2015 what no horse has done since Affirmed, winning the coveted Triple Crown title. The realistic odds of another horse doing the same in 2016 are highly unlikely, and you can turn this fact to your business advantage.
Now that you know the strategy to keeping your players betting you can move forward with your business. If you're looking for more valuable information about horse racing, you can get PayPerHead.com's free guide: The Online Bookie Guide to Horse Racing Guide here to start growing your business.