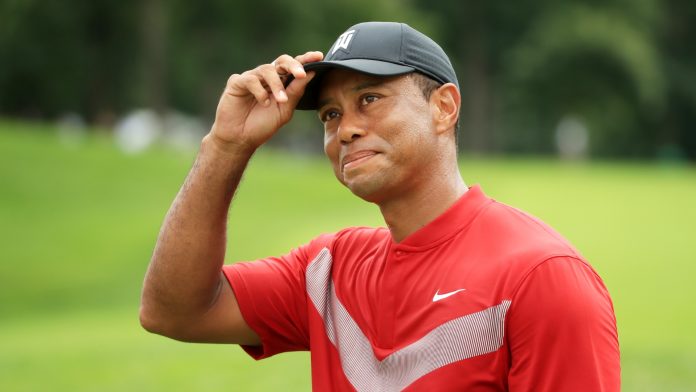 Gambling and sport are ubiquitous. For better or for worse, they go hand in hand. The UK gambling industry is worth over £14 billion and employs almost 100,000 people. In the United States, where 25 states and Washington DC have legal gambling in some form, there is a $150 billion yearly illegal gambling market. Even with millions of people gambling regularly, some of the wagers that have come in are astronomically unlikely. Here are just a few notable ones:
Leicester City, 2016
The Premier League season of 2015/16 will be remembered forever. Having narrowly avoided relegation the season before thanks to a run of late-season form, they simply continued winning under new manager Claudio Ranieri. Led by the infectious determination of Jamie Vardy and the mercurial Riyad Mahrez, the team remained solid and consistent. Thanks to transitional periods for the traditional PL giants, and a belief that grew as their momentum did, in the end Leicester won the league by ten points. This was not a knockout cup competition where a David can get lucky and emerge victorious against a Goliath. This David beat Goliath repeatedly over the course of a whole season, and the odds reflected this. Leicester were 5000/1 to win the league before the season started, and some loyal Foxes fans were rewarded for backing their team. A £50 bet was due to return £250,000 before the punter cashed out for a handsome £72000.
Tiger Woods
Tigers Woods is one of the greatest golfers of all time. However, going into 2019 he had not won one of the sport's major championships for 11 years. Heading to Augusta, Woods had won the Masters on four previous occasions. The American was 14/1 to win. Enter James Adduci. Adduci placed $85,000 on Tiger Woods to win the Masters. Going into the final day's play Woods trailed Francesco Molinari, but, after the crucial 12th hole Woods was level. With a two-shot lead going into the final hole, Woods could afford to relax and two-putt his way to Masters victory. Adduci landed himself over $1.2 million, which at the time broke the record for William Hill's largest-ever payout. What's more, Adduci claimed this was his first-ever sports bet. When Woods himself was asked about the wager he exclaimed "F***ing great bet!"
Sports Stars Wagers
There is a reason that Floyd Mayweather is nicknamed "Money." Mayweather is worth an estimated $450 million and is very free with using vast amounts of it to bet on sport. The largest of these was an alleged $5.9million wager on the Miami Heat to beat the Indiana Pacers in Game 7, with the spread at -7. Miami won by twenty points and Mayweather won his stake back and a profit of $6.5m.
Mayweather isn't the only sports star willing to bet large sums. Phil Mickelson, winner of six majors in golf, turned his hand to American football betting. In the year 2000, before the start of the NFL season, Mickelson wagered $20,000 on the Baltimore Ravens to win the Super Bowl, at odds of 22/1. The Ravens went on to beat the New York Giants 34-7 and Mickelson walked away with $560,000.
Lewis Hamilton
In 1998, Richard Hopkins was watching his son Evan race go-karts. Up against Hopkins' son was a 13-year-old Lewis Hamilton. So struck was Hopkins by the talent of Lewis, even as an early teenager, that he decided to place a number of wagers on Hamilton's future:
£200 that Hamilton would win an F1 race before his 23rd birthday – 200/1
£100 that Hamilton would be F1 World Champion before turning 25 – 500/1
£50 that Hamilton would achieve both – 1500/1
The combined winnings of £165,000 were the biggest motorsport bet that Ladbrokes had paid out.
Ashley Revell
In 2004, Ashley Revell from Kent in the south of England did something drastic. He sold all of his possessions, including his car and his clothes, as well as withdrawing his life savings. A Sky documentary crew followed Revell with what he did next – a trip to Las Vegas, and specifically, a roulette table. Asked why he wanted to place every penny he owned on one spin of a roulette wheel, he said, "I really want to put that bet on, and just get that rush and see how I'm going to feel and how I'm going to handle it, and if I lose how I'm going to handle that."
When it came down to it, Revell chose red, and the luck was with him as the ball landed on Red 7. Wild celebrations ensued as Revell had doubled his entire net worth in a matter of seconds, and walked away from the table with just over $270,000.
50p Millionaire
Perhaps the most extraordinary wager story belongs to Fred Craggs. On the eve of his 60th birthday, Craggs placed a 50p bet on an 8-race accumulator. All eight horses had to win, at odds of 2,800,000/1. The first horse that ran was named Isn't That Lucky, and the last? A Dream Come True – in more than one way.