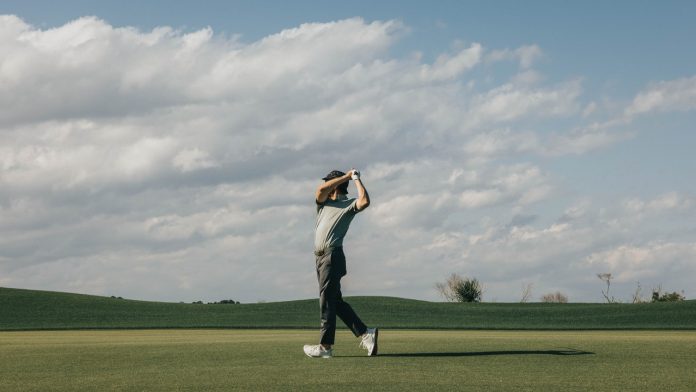 The 43rd edition of the Ryder Cup will take place in September this year at the Whistling Straits golf course, which is located in Wisconsin, which could suggest that Team USA have the edge when looking to compete for the Claret Jug.
Of course, whilst home advantage could mean something, we all know that does not mean the event is a foregone conclusion and that the visitors – Team Europe in this instance – will be looking to spoil the party and retain the trophy that they won in Paris in 2018.
There is plenty to look forward to regarding the huge biennial event, although there is still plenty that can happen between now and the first tee off that is scheduled to take place on September 24, 2021.
Home Advantage could see Team USA win
As mentioned, there is always an element in which the host team should be favoured to win the tournament, and this year, it should be no different. As is tradition with the competition, the host captain has input in how the course should be set up ahead of the event taking place, meaning that they are able to tweak the course to their particular skill set.
The previous edition of the Ryder Cup saw Europe do this expertly well, as Thomas Bjorn, who was a captain, knew that his team would be more accurate at hitting the fairways, therefore he decided to make them tighter in spots where he knew the Americans would struggle. As the event went on, it became evident that this tactic worked, as Europe dominated proceedings and won 17.5 to 10.5.
Indeed, in the betting markets, the home advantage also appears to be something that bookies are taking into account, as well, as Unibet IN have made Team USA the favorites to reclaim the Claret Jug at odds of -162 at the time of writing, despite the teams yet to be finalized.
Whistling Straits appears to favor American golfers
Based on previous rounds of golf and competitions to have taken place at this course, Whistling Straits does actually appear to favor the American golfers, compared to those who are from Europe.
Of course, those that regularly play on the PGA Tour will have an advantage as they will have course knowledge on their side, which could play a huge role in helping their team to victory over the course of the September weekend.
The last major tournament to be played on the Wisconsin course was the 2015 PGA Championship, and Europe did not do too well compared to their American counterparts. Admittedly, six years in golf is a very long time, but history suggests it could be a difficult weekend for Padraig Harrington's team.
The 2015 PGA Championship was actually won by Australian Jason Day, however Jordan Spieth, Brooks Koepka, Dustin Johnson, Tony Finau, Phil Mickelson and Justin Thomas had all managed to finish inside the top 20, whereas Rory McIlroy was the highest finisher for Europe in that competition as he finished 17th. Tyrrell Hatton had managed to achieve a finish that saw him tied for 25th whilst Paul Casey had tied for 30th.
Teams yet to be finalized
As mentioned, there is still plenty of golf to still be played which will allow for players to qualify for their respective teams. With each squad still largely unknown, the excitement and buzz that can be felt is as high as ever, especially as there are a number of players who could still make it.
Lee Westwood looks set to feature in his 11th Ryder Cup team after working his way back to the top of the game after missing out on playing in the 2018 edition (in which he was a co-captain). If he makes an appearance, he will tie with Sir Nick Faldo for the most starts.
America, though, could disappoint a top player with their selection, as players such as Phil Mickelson, Patrick Reed, Harris English, Patrick Cantlay, Daniel Berger, Tony Finau and Webb Simpson are all competing for a spot, with at least two of them going to have to miss out of Steve Stricker's team.