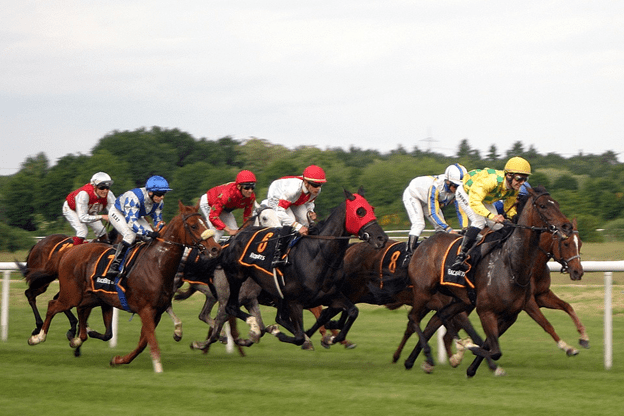 The Melbourne Cup is one of the most prestigious and exciting horse racing events on the planet.
Every year, thousands of spectators and punters gather at Flemington Racecourse in beautiful Melbourne, Australia, to witness the aptly nicknamed "race that stops a nation."
For those looking to try their luck and skill at betting on the Melbourne Cup, it's essential to have a winning strategy in place.
Below, we'll provide you with some valuable tips to increase your chances of achieving ultimate Melbourne Cup betting success.
Do Your Homework
Your Melbourne Cup research should be more than just a bit of homework done on-the-trot.
Before placing any real-money bets, take the necessary time to properly research the Melbourne Cup field.
Focus on the following: Closely study the form guides, jockeys, trainers, and recent performance of the horses. Remember that understanding the horses' history, track record, and their previous performances (especially in similar conditions) can and will help you to make informed decisions.
Set A Budget
One of the golden rules of sports betting (including horse racing betting) is to establish a clear budget and stick to it.
Start by determining how much you're willing to spend on Melbourne Cup betting and then be sure avoid the temptation to go over your limit.
Responsible betting is key to enjoying the race without risking overspending and stress.
Explore Different Bet Types
The Melbourne Cup offers a massive variety of betting options – from simple outright win or place bets, to more complex exotics like trifectas and quinella combos.
A good idea is to start by experimenting with different bet types to diversify your wagers (while keeping real money spent to a minimum at the beginning in order to first gain confidence).
Assess The Conditions
Melbourne's weather can be unpredictable, and track conditions can vary from year to year.
This is why it is vital to keep an eye on the weather forecast and how it might impact the track.
Some horses perform better on wet or dry tracks, so knowing the track conditions can be a game-changer for your Melbourne Cup betting buck.
Jockey & Trainer Performances
The jockey-trainer combination truly does play a crucial role in any horse's performance.
Punters should suss out those teams with a track record of success in specifically past Melbourne Cup events. Experienced jockeys and trainers who have a history of performing well in this event can greatly increase any qualifying horse's chances of winning.
Watch The Lead-Up Races
Leading up to the Melbourne Cup, there are several key races that can provide valuable insights into a horse's form.
Pay attention to how horses perform in events such as the Caulfield Cup and Cox Plate.
Strong performances in these races are often indicative of a horse's potential success in the Melbourne Cup.
Keep An Eye On Weight & Barriers
The weight carried by each horse and the barrier draw can significantly affect a horse's chances of winning.
Some horses handle weight better than others, and certain barriers can be advantageous or disadvantageous depending on the horse's running style. Take these factors into account when making your land-based or online Melbourne Cup betting selections.
About Odds & Market Trends
Every experienced horse racing punter will tell you just how important it is to continuously monitor the odds and market trends leading up to the race.
Odds can (and mostly do) change as more and more bets are placed, and market sentiment shifts. Consider the odds as an indicator of a horse's chances and be open to adjusting your bets accordingly.
Don't Follow The Crowd Blindly
While it's essential to stay informed about market trends, avoid blindly following popular favourites or public sentiment.
Sometimes, underdogs or overlooked contenders can emerge as surprise winners.
Be sure to trust your research and gut feel rather than solely relying on popular opinion.
Embrace The Element Of Fun
Remember that betting on the Melbourne Cup is not only about winning money but also about enjoying the excitement and spectacle of the event.
Even if your bets don't result in significant winnings each and every time, the thrill of the race and the camaraderie with fellow punters make the Melbourne Cup experience unforgettable.