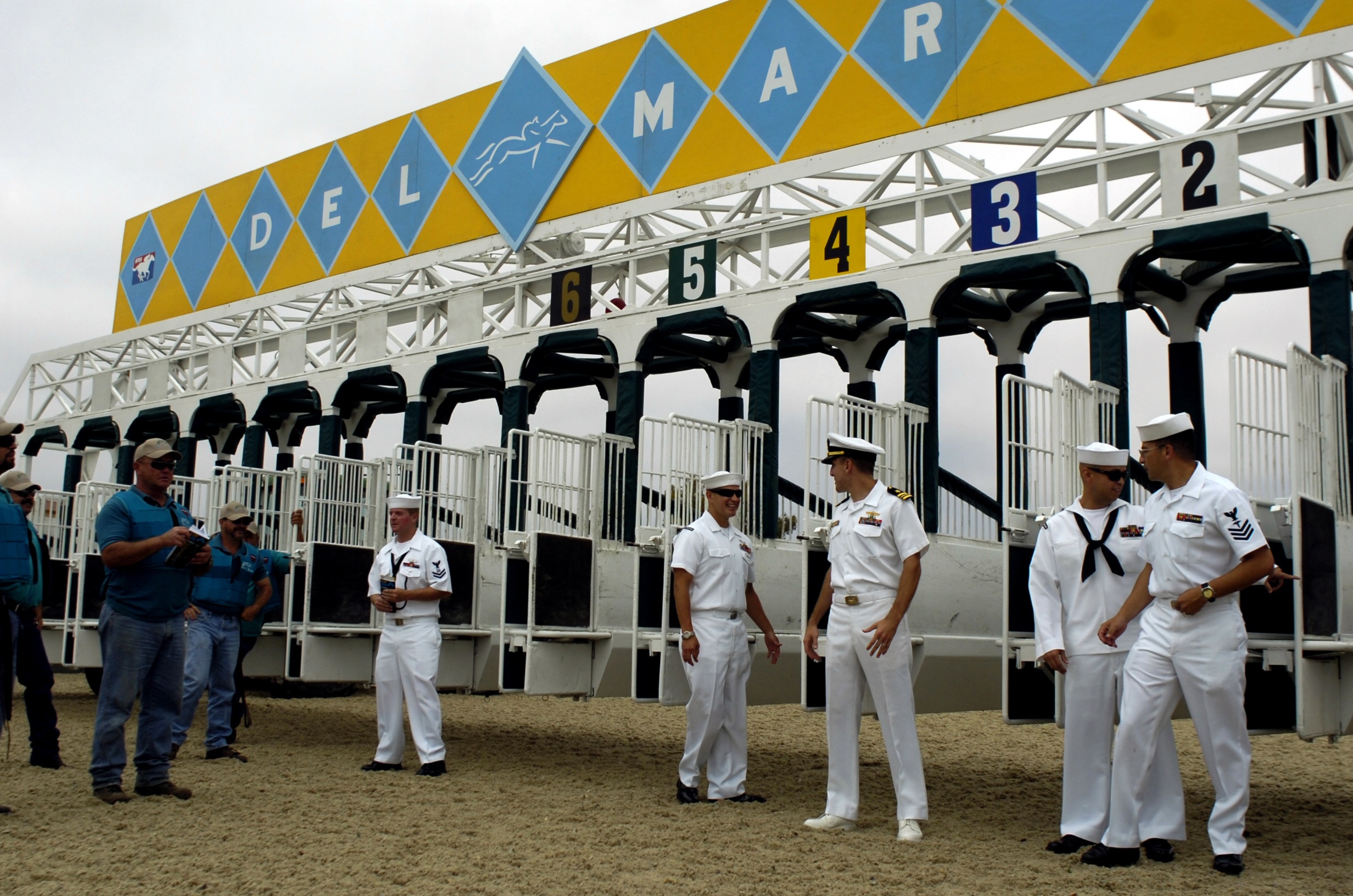 When it comes to horse racing, there is no race track more unique than the Del Mar Fairgrounds, which is only a 30-minute walk from the beach. Located in beautiful California, Del Mar is a sunny beach town filled with rare pine trees and resorts.
At Del Mar Fairgrounds there are many ways to wager. From Trifecta to Pick Six, once you know how to understand traditional odds you can start upping the ante at Del Mar.
Even though Del Mar is famous all over the world for its horse races, there are a few facts about the place that you may be shocked to learn. We have compiled a list of 5 of them so that next time you go to Del Mar you can impress your friends with your knowledge.
It Has Several Famous Names Associated With It
The most noteworthy name is that of Bing Crosby, he is one of the founders of Del Mar along with William A. Quigley who was a stockbroker and former college football coach. Del Mar opened in 1937 and Crosby stood at the gates welcoming guests in. The song 'Where The Turf Meets The Surf' was penned and sung by Crosby and is the theme song of Del Mar. This song can be heard at the beginning and the end of every racing day.
Other celebrities of note are Robert Kardashian and Kris Jenner. In fact, Del Mar is where they met. The Del Mar race track has featured on the TV show 'Keeping Up with the Kardashians' because of this. The track has also appeared on other TV shows like 'The Bachelor' and 'Dancing with the Stars'.
At the Del Mar Fairgrounds, there is also a Celebrity Grill. There you can see memorabilia of previous guests like Desi Arnaz and Lucille Ball.
There Is A Golf Center
Right next to the race track (but still a part of Del Mar Fairgrounds) is the Del Mar Golf Center. There are 2 18-hole miniature golf courses, a driving range, and a store. The center also provides classes and private lessons for all ages.
The miniature golf is called Pelly's Mini-Golf and the 2 courses are called Ocean Adventure and Surfin' Safari. They are not only entertaining holes but are also educational for children with various signs across the course providing information about marine life.
During peak season of the race track, the driving range is also used as additional parking.
It Played A Role In World War II
During the 2nd World War, the race track was shut down and was initially used to train the United States Marine Corps. By the end of the war, it started manufacturing parts for the B-17 bombers. The B-17 dropped more bombs than any other US aircraft during WWII.
On August 14th, 1945, Pat O'Brien (one of the founders of the Del Mar race track and an American actor) announced to the assembled patrons at Del Mar that Japan had surrendered.
When the war was declared over the track reopened to high attendance. In total 20,324 fans arrived and placed bets of $958,476, both figures were new records for the club.
Seabiscuit Won A Famous Race There
Everyone knows of Seabiscuit, this thoroughbred became a symbol of hope and perseverance to the people of America during the great depression. He has been the subject of many books and films over the years and is beloved by many and even has a few statues dedicated to him.
While he is mostly known for his victory over War Admiral in 1938, earlier that year he also raced at Del Mar. Seabiscuit was ridden by George Woolf and competed against Ligaroti ridden by Noel Richardson. It was a winner takes all match with $25,000 on the line. In the end, Seabiscuit won by a nose and this race helped to place Del Mar on the map as a successful race track.
However, this race wasn't without its controversy. It is said that the 2 jockeys were grabbing each other's whips and bridles in the heat of the race. The results were allowed to stand but both jockeys were suspended for their actions. Later video of the race showed that Richardson was the one who started the altercation.
Their Slogan Is 'Cool As Ever'
In the year 2000, Del Mar took a new turn with their marketing strategy realizing they need to appeal to a younger audience. Their first step was to use social media to promote Del Mar as a fashionable and social destination. They went with the new slogan 'Cool as Ever' and didn't show as many advertisements with horses. Instead, they focused on what they called the 'Del Mar Scene' which promoted fashion and hang-out spots.
Del Mar also wanted to appeal more to women, which is why they focused so heavily on marketing fashion. They hired jockey and model Chantal Sutherland to be the face of the club.
All of these strategies worked extremely well and now Del Mar is known not only as a race track but also as a social destination. The marketing done around Del Mar has become a Stanford business study to see if they can replicate this success on other race tracks.
From all this marketing, one of the most exciting days at Del Mar is the opening day. This is when the hat contests and parties take place. The hats are judged in multiple categories including Best Flowers and Best Racing. You can find music, dancing, an assortment of food, and drinks of the alcoholic and non-alcoholic variety
Conclusion
As you can see, Del Mar is not just known for its horses. The Del Mar Fairgrounds as a whole offer a lot of history and activities that appeal to everyone. So the next time opening day happens, consider taking a trip over to Del Mar. You will have a fun day out despite your level of horse racing knowledge.