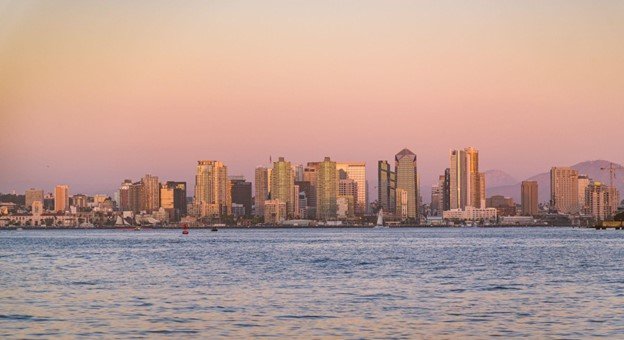 California is among the US areas that don't permit any sports betting for now. Regardless of the states that legalized gambling activities, Californian authorities still have a doubt. Besides, if California voters give the green light to sports betting legalization, the state budget will receive a substantial income.
For instance, the income of such gambling/betting giants as DraftKings, FanDuel, and BetMGM would flood California's budget with the amounts starting at $85 million a year. With the help from iGamingNJ.com, we decided to analyze various points of view to determine if California voters would approve that sports betting is legal within the state.
Why Does It Matter for California?
40 million people inhabit the Golden State, and a similar number of tourists visit it annually. So, 80 million people would try sports betting at least once. Hypothetically, it would generate massive amounts of money turnover within the industry.
What is more, DraftKings, FanDuel, and BetMGM believe that about 85% of the industry's income would be directed to such significant domains as housing and mental healthcare. For now, these three companies have already declared their intention to invest $100 million.
In general, the core motive for the California voters to give a blank check to sports betting legalization is that it is indeed a new and pretty profitable revenue source. Within the current economic circumstances, every unique cash point of supply matters.
General Attitudes in California: A Poll
In compliance with the UC Berkeley Institute of Governmental Studies IGS Poll, the Golden State's citizens generally support the idea of sports betting getting legal. 45% of positive votes were obtained in February 2022, while the number of the voters who supported the No side was 33%. In addition, the undecided part of the voters comprised 22%.
The reasons given in favor of a particular side are plentiful. California locals believe that new budgeting sources, new entertainment activities, and the ability to diversify personal income ways truly matter. The opponents, nevertheless, are presented by the conservative political fans and point to the dangers that sports betting can cause. As a result, the measure's supporters are Afro-Americans, Latinos, and younger and middle-aged men. The opponents are mainly women, whites, and liberal political defenders.
The Bottom Line
With the prevailing 45% of support, there are all chances that sports betting as a new gambling activity in California will get the green light within the foreseeable future. Also, some proponents of the sports betting legalization tend to add 22% of undecided to the percentage received from the supporters, which makes 67% in total. Hence, it's clear that California may soon become another state that welcomes gamblers and creates all the conditions for safe and legal betting on sports.