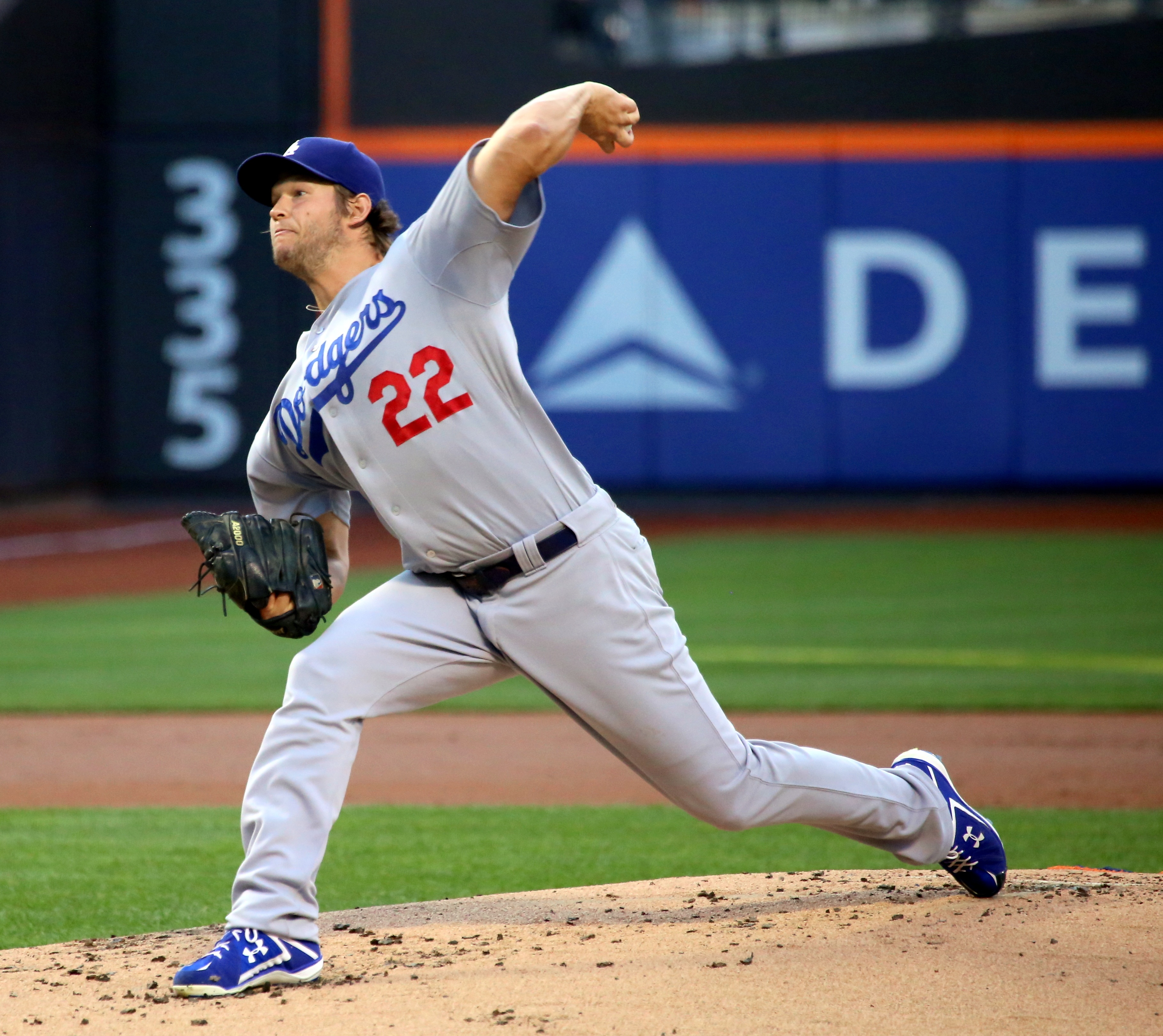 Clayton Kershaw, the renowned left-handed pitcher, got some bad news this week, as he was placed on the 15-day disabled list due to an arm injury. He believes he will be able to return after these 15 days, which is good news for the Los Angeles Dodgers.
However, if this ailment takes him out longer than 15 days and he doesn't return as the same pitcher he was before the injury and it continues to bother him, the Dodgers will be in a difficult situation. But some experts betting guides say you should continue putting money on the Dodgers despite Kershaw's injury.
How Serious Is Kershaw's Injury?
Clayton Kershaw's injury is still unknown, but all that is known right now is that he is dealing with an arm problem. He missed the entire postseason last year due to elbow injuries, but both injuries are not the same, according to reports.
Kershaw is unconcerned and looks forward to returning to the mound shortly. However, we have no way of knowing how long it will take.
"Right now it's a little sore. but I'm convinced that by the end of my assignment, I'll be close to, if not completely, ready to travel."
Kershaw Has A History Of Injuries
It's also concerning considering Kershaw has suffered numerous injuries during his lengthy MLB career. Clayton Kershaw has dealt with a right hip impingement, upper back strain, a herniated disc, lower back strain, and an elbow injury during his long career.
Dodgers manager Dave Roberts wants to keep his best pitcher healthy, given his history of injuries.
"I think that I have to. It has to be on my mind, and it is. I think that's the responsible way to look at things. You have to understand the history of any player. Clayton's an easy bet to go out there and perform…he and I are in lockstep that the ultimate goal is to make sure he's healthy through October, and I still expect that."
Kershaw Looked Incredible Before The Injury
Before being placed on the injury list, Kershaw had only pitched in five games. He went 4-0 with a 0.73 WHIP and a 1.8 ERA. 
Even at 34 years old, he's still one of baseball's best pitchers, and not only should the Los Angeles Dodgers want to get him back soon, but so should baseball fans, since watching him pitch is a joy.
He tossed seven innings of no-hit baseball with 13 strikeouts in his first start of the season this year. Baseball fans were outraged that he was pulled while pitching a no-hitter, but given that it was his first start of the year and he was coming off an injury, it was a wise decision.
We must also factor his age into the equation. Kershaw is 34 years old and has thrown a total of 2482.2 innings. Unfortunately, he's prone to injuries, but that doesn't mean the Dodgers can't be smart and find a method to keep him healthy. 
With him being prone to injuries, we could see the Dodgers have him on a pitch count, or even work him out of the bullpen. It might not be the best idea to put him in the bullpen because of all the success he has had in his career, but if it can keep him healthy, the Dodgers might think about doing it.
It's difficult to argue that any team in baseball is now better than the Los Angeles Dodgers. We can obviously argue about a few other teams, but this Dodgers team is serious, and they should make another deep playoff run.
The Los Angeles Dodgers will need contributions from other members of their pitching staff in order to maintain their status as the top team in baseball. 
Julio Urias, Walker Buehler, Dustin May, and others are among their high-level arms. With Clayton Kershaw's injury causing uncertainty, Los Angeles should look for these men to eat up a larger workload and assist them.