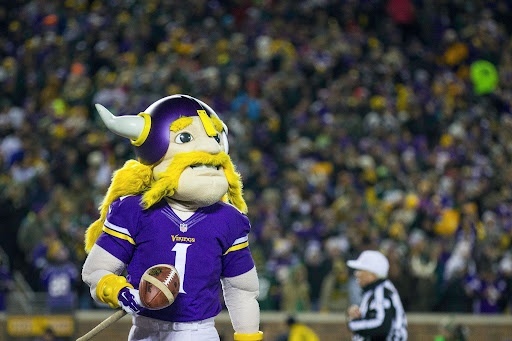 In every season over this century, there have been at least four teams that missed the playoffs the prior season that qualified the next year. As 14 teams played postseason football in 2022, 18 teams will be eligible for this accomplishment in 2023.
Below are some NFL predictions for teams who will be new to the postseason after failing to make it last year. 
Baltimore Ravens
The absence of the Ravens from the playoffs was felt league-wide. For a franchise that strives to be the best of the best, the Ravens fell short last year, losing nine of their 17 games. 
It wasn't necessarily their fault, as they had numerous running backs go down throughout the season, as well as their entire secondary. Former MVP Lamar Jackson also missed some time due to injury, and the season was pretty much lost from day one. Still, though, the Ravens battled and managed to be in the thick of the playoff race before losing their last few games, a testament to the culture that John Harbaugh has instilled in his players.
Though their division opponents, Pittsburgh, Cincinnati, and Cleveland all have reasons to look ahead to the postseason, Baltimore can still get it done. They have the greatest dual-threat QB of all time in Lamar Jackson to go along with an electric run game as J.K. Dobbins returns from injury. Mark Andrews remains one of the league's best receiving tight ends as well.
They revamped their safety duo, signing Marcus Williams and drafting Kyle Hamilton, and they stole a new center in Tyler Linderbaum late in the first round of the draft as well. 
They keep Marcus Peters and Marlon Humphery on either end of their cornerback depth chart, and their linebackers are elite tacklers. If offensive creativity can overcome the Ravens' current lack of WR experience, bet on them to go the distance.
Los Angeles Chargers
Their season ended in disappointing fashion, losing to Vegas in the dying seconds of the final game of the regular season. It lit a fire under the Chargers' management, as they spent a ton of money bringing in top talent to support young QB Justin Herbert and a solid defense. 
WR Mike Williams was retained as the number two pass-catcher behind Keenan Allen, and they drafted a new guard in the first round, Zion Johnson, to protect the exciting gunslinger. 
Top free agent corner J.C. Jackson was brought in from New England to pair with young-stud Asante Samuel Jr., and the Chargers traded for Khalil Mack to fix their occasional inconsistent pass-rush. 
They lost almost none of their pieces from last year's nine-win team, so these moves should surely push them over the 10-win mark and into the postseason. 
Indianapolis Colts
A third AFC team, the Colts should finally surpass the Titans as the leaders in the AFC South. With other divisions like the AFC North and AFC West almost guaranteed to secure multiple playoff bids, the Colts will likely need to win this division if they want to play deep into January.
This team looks very similar to last year, with a few major changes. Matt Ryan's experience and leadership at quarterback will improve this team after a year of Carson Wentz.
Bringing in Stephon Gilmore as a second top-tier cornerback means passing through this Colts' defense will be near impossible. The addition of Yannick Ngakoue as an edge-rusher will mean no double-teams for Kwity Paye or DeForest Buckner, allowing for more room to pressure the quarterback.
It's a really good team that will benefit from Tennessee's downfall and Houston and Jacksonville's incomplete rosters. 
Minnesota Vikings
BetUs betting should also take note of another mediocre year for Minnesota who had many of their own fans calling for a rebuild. But, the Vikings went the opposite direction as they try and lay claim on the NFC North with Davante Adams leaving Green Bay and the Lions and Bears being years away from playoff contention. 
Last year's eight-win squad will return Adam Thielen from injury and their offense will be as dangerous as any.
A strong secondary mixed with the new addition at linebacker, former Packer Za'Darius Smith should provide a solid defense to work with throughout the season. They may not be a playoff favorite, but the Vikings can pick up some division wins and squeak into the playoffs. Make sure you are staying on top of BetUs this upcoming season.