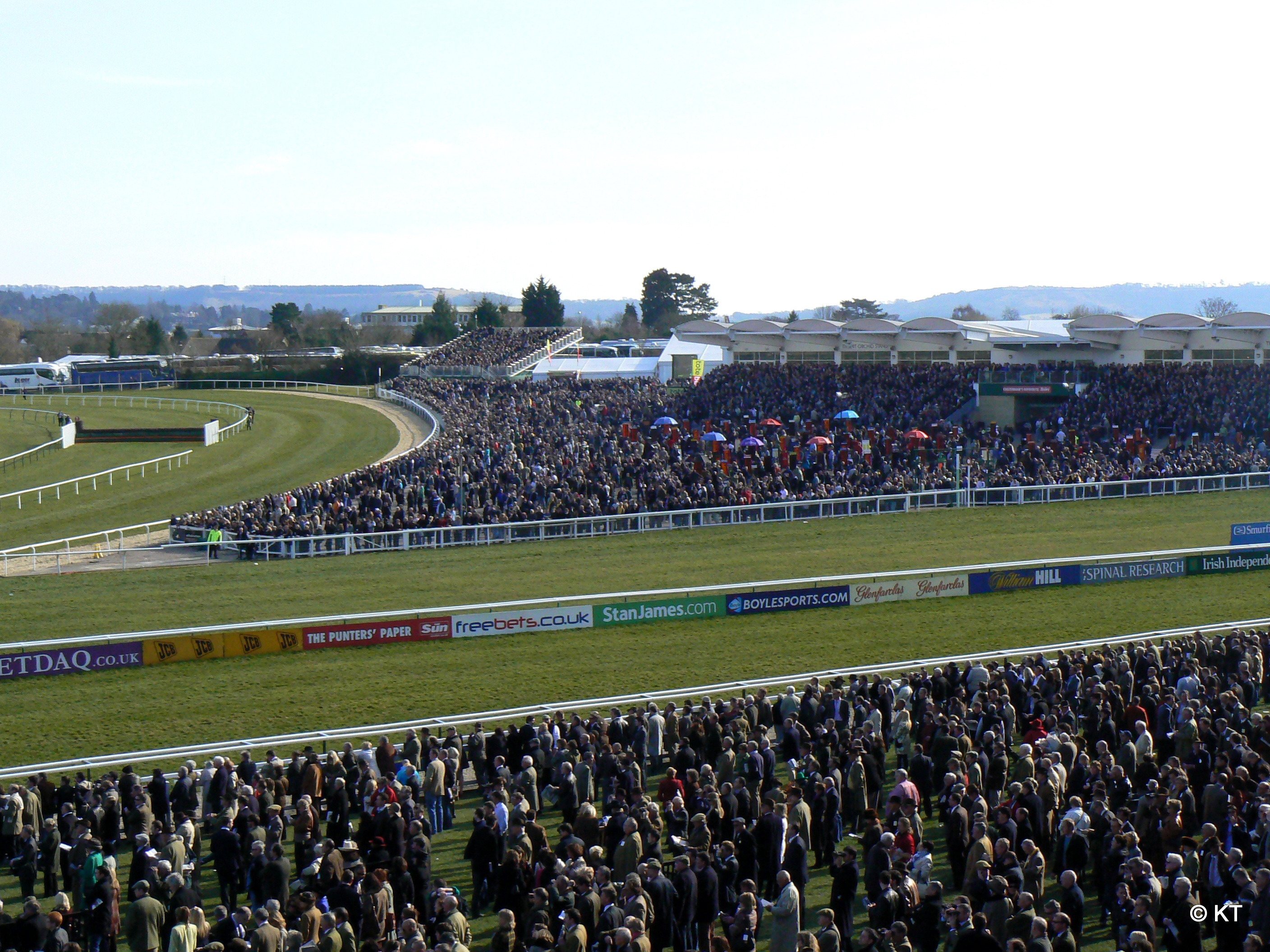 Cheltenham is considered the highlight of the National Hunt calendar, and for a good reason. It features twenty-eight action-packed races tightly weaved into its four-day schedule. For this, fans flock far and wide to Prestbury Park in Gloucestershire to get in on the action.
Aside from the World Cup and the European Championships, the Cheltenham Festival is considered the most significant annual betting event in existence. In recent years, it has attracted a new demographic: those not necessarily interested in betting. These people are here for the atmosphere which can't be described as anything but electric.
The first recorded race took part at Cheltenham way back in 1815 at Nottingham Hill. However, it wasn't until 1911 where it took its most recent form as a steeplechasing event called the National Hunt Festival. Things were very different back then. This form of sport was considered dangerous, and perhaps something of a 'black sheep' within the sporting world. Its popularity began to improve thanks to the efforts of Lord Mildmay. He was considered something of a daredevil at the time. He even managed to get the Queen's Mother involved!
Looking at more recent events, 2001 was a particularly devastating year for Cheltenham. It was the first and only year to date when the event had to be cancelled due to the foot and mouth outbreak. Nevertheless, this never eroded the races ability to generate one hundred million pounds towards the local economy subsequently.
So why is Cheltenham so well known? It offers something for everyone. Whether that is shopping, drinking, dining, betting or entertainment. Indeed, the hospitality side of the event remains popular. So much so that back in 2015, 20,000 bottles of wine were consumed! Even those who would prefer to witness the games in their own space can hire a private box and be wined and dined in style. The entertainment doesn't stop when the races end. Festivities continue around the many bars and pubs in and around Cheltenham. This makes for a great atmosphere that includes live music.
There are lots of different races that take place at Cheltenham every year with racegoers keeping up to speed with the latest Cheltenham Festival tips in the weeks leading up to the event. The main ones include the Champion Hurdle, Queen Mother Champion Chase, Stayer's Hurdle and not forgetting the famous Cheltenham Gold Cup. However, there are other races, such as the Neptune Novices Hurdle and the Kim Mur Challenge Cup. Regardless of which race you take an interest in, be sure not to miss the critical highlight, which is the Gold Cup.
Most Unforgettable Moments in Cheltenham History
Cheltenham has enjoyed a wide and varied history since its inception in the 1800s. Perhaps one of the most legendary jockeys out there was Ruby Walsh who smashed the number of total wins in any year, winning seven races in total and 36 races. Plus, two gold cups during his career.
Other memorable moments date back to the 1930s when Golden Miller hit the headlines with Wonder Horse. A horse which was only five years of age when it received its first gold cup victory. By 1937, it had achieved its sixth win in a row.
The 60s and 70s also had their fair share of memorable moments. During the 1960s, horses that performed particularly well were Mill House and Arkle. Then in 1971, L'escargot made an impressive first-place finish after being neck and neck with French Tan. What makes it even more impressive is that it was entered at 33/1!
Another exciting year from the archives was 1989 when Desert Star achieved a further victory, while Star won the King George VI Chase four times. Shortly after in 1994, was, of course, the memorable three-way competition between Deep Sensation, Viking Flagship and Travado in the Queen Mother Championship Chase.
Additionally, there are all the post-millennium events to remember, as well. Who can forget the nerve-wracking head to head in 2000 between Edredon Blue and Direct Route, then Kauto winning in 2007, and again in 2009? Frankel winning 14 out of 14 races back in 2010 and 2012 is an additional moment which will likely never fade.
From Dangerous Beginnings to Being the 'Main Player' in the Horseracing Calendar
Cheltenham is the global highlight of the horseracing calendar, attracting a broad audience over the action-packed four-day event. Being one of the most significant betting events in existence, not everyone attends for this purpose as the atmosphere itself is buzzing. With plenty of things to do, a day at Cheltenham is never dull!
The race has come a long way since it started way back in 1815 when it was considered something of a 'black sheep' and a dangerous sport. It is incredible to think how far it has come since then. There have, of course, been some memorable moments in this time where unassuming underdogs with low odds have gone on to smash their competition out the water. This, in our opinion, is one of the great things about Cheltenham. You never know what to expect, and that small bet you happened to place could be an unassuming winner!