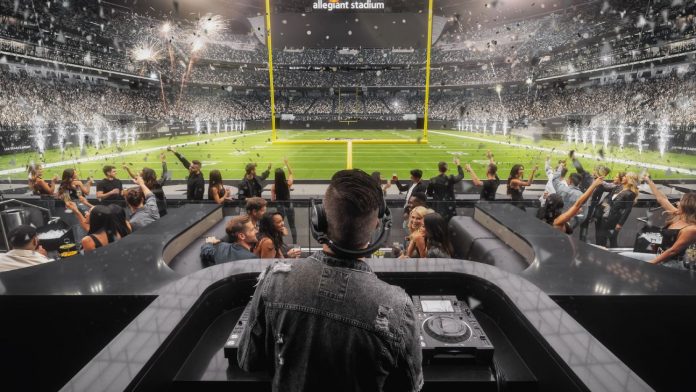 The NFL has just released the complete schedule for Week 1 of the upcoming 2021 season and there are some intriguing matchups right out of the gate. The defending Super Bowl champion Tampa Bay Buccaneers will kick off the season on Thursday, Sept. 9, while hosting the Dallas Cowboys on NBC. The Cowboys are expected to bounce back from missing the playoffs in 2020 due in part that quarterback Dak Prescott missed most of the season with an ankle injury.
The other prime time games in Week 1 will feature brand new stadiums that fans didn't get a chance to visit last year due to the pandemic. The Sunday Night Football game will feature the Chicago Bears visiting SoFi Stadium and the Los Angeles Rams. The next night, we'll see the Las Vegas Raiders host the Baltimore Ravens on Monday Night Football at Allegiant Stadium.
Other games of note on Sunday afternoon include the Carolina Panthers hosting the New York Jets. It doesn't sound like an attractive matchup, but it will represent a revenge game for quarterback Sam Darnold, whom New York traded to Carolina to clear the way for the drafting of Zach Wilson at No. 2 overall in the NFL Draft.
Top overall pick Trevor Lawrence will make his NFL debut for the Jacksonville Jaguars on the road in Houston, which has a complicated quarterback situation.
The Saints kick off a new era without Drew Brees and will take on the Green Bay Packers, who might not have Aaron Rodgers under center.
Below is a complete list of Week 1 lines from Bovada Sportsbook.
Updated 6/9/21
Date
Game
Odds
9/9
8:20
Dallas
Tampa Bay
52
-6.5
9/12
1:00
Pittsburgh
Buffalo
49.5
-6
9/12
1:00
NY Jets
Carolina
43
-4.5
9/12
1:00
Jacksonville
Houston
-3
45.5
9/12
1:00
Arizona
Tennessee
51.5
-3
9/12
1:00
LA Chargers
Washington
-1.5
44.5
9/12
1:00
Philadelphia
Atlanta
48
-3.5
9/12
1:00
Seattle
Indianapolis
52
-3
9/12
1:00
Minnesota
Cincinnati
-3
48
9/12
1:00
San Francisco
Detroit
-7.5
46
9/12
4:25
Cleveland
Kansas City
53
-6.5
9/12
4:25
Miami
New England
45
-2.5
9/12
4:25
Denver
NY Giants
-1
42.5
9/12
4:25
Green Bay
New Orleans
50.5
-3
9/12
8:20
Chicago
LA Rams
44.5
-7
9/13
8:15
Baltimore
Las Vegas
-4
51