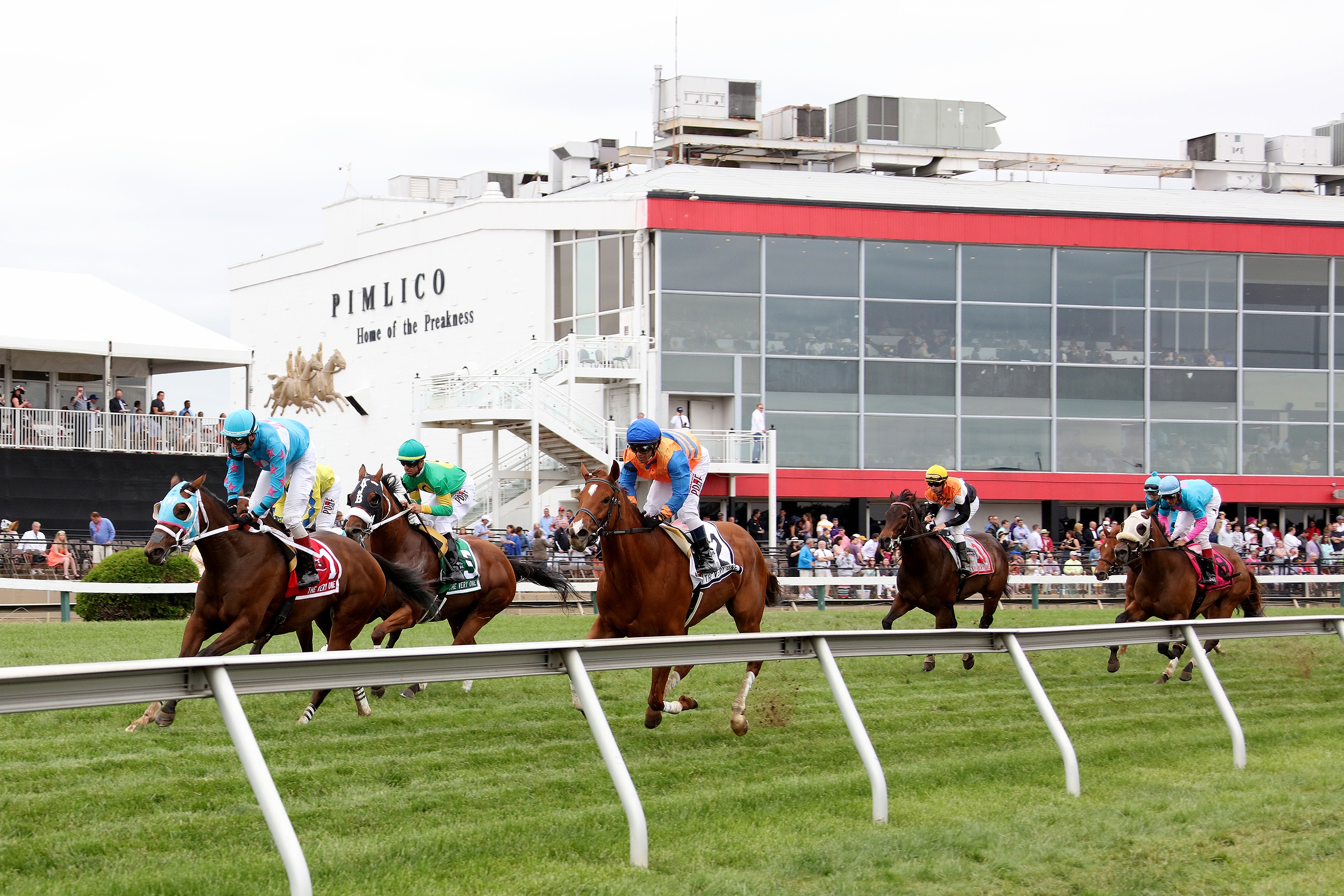 One of the most lucrative payouts in horse racing can be on a trifecta bet that correctly picks the top three finishers in a race. If the top three favorites go 1-2-3, the money won may not be all that high. However, when a 65/1 longshot comes in first, it is going to produce a very nice payday.
County House recently won the Kentucky Derby at those same long odds and he paid $132.40 on a $2 win bet. When you add in Code of Honor in second place and Tacitus in third, the payout on a winning $2 trifecta was $11,475.10. Not bad for a day's work.
Horse Racing – How to bet Head-to-Head Matchups
The problem with betting trifectas is that they are very difficult to hit even if you are only betting favorites. This is where betting the major stakes races at an online sportsbook gives you an edge in value.
Sportsbooks release their own betting odds for horse racing separate from the Pari-mutuel betting at the actual racetrack. The betting odds at a sportsbook are fixed while the betting odds at the track adjust to the money coming in right up to post time.
The other plus is that sportsbooks will offer betting options that are not available through racebooks, off-track betting sites and the racetrack itself.  Heading into this Saturday's Preakness Stakes at Pimlico Race Course, one of the most interesting ways to bet this race is using the posted odds for a Top 3 finish at online racebooks offering action on this type of wager.
Improbable should open as the morning line favorite when the actual post positions are announced the Wednesday before the race. His recently updated futures odds to win are set at +145. You can also get -170 odds that he finishes first or second and -315 odds he finishes in the Top 3. The only real value in this bet is picking him to win.
The second-favorite to win the Preakness is War of Will at +285. While there is some inherent value in those odds given that he is one of the top contenders in this race, you can also get plus money 115 odds that he finishes first or second. His odds to finish in the money with a Top 3 run are set at -155.
How to Bet On Horses – Horse Racing Betting Tips
The real value in betting on a Top 3 finish in this race is further down the list. Win Win Win finished ninth in the Kentucky Derby and his futures odds to win the Preakness are set at +1200. That would be a nice payout if he came through, but the value play for this colt could be a Top 3 finish at +260.
Online Sportsbook Rules – Betting on Horse Racing
There are a couple of really strong contenders in the Preakness field that did not run two weeks ago in the Kentucky Derby. They have the added edge of the extra rest against the entries that did run that race.
The three-year at the top of my list in this category would be Signalman coming off a recent third-place finish in this year's Grade 2 Blue Grass Stakes at Keeneland. His betting odds to win are set at +1500 and the return on a first or second-place finish are set at +600. With more than enough potential to finish in the money given his past results, betting Signalman at +330 odds to place in the top three could be one of the best value plays on the board.
Betting The Preakness Stakes at Online Sportsbooks
If you do decide to go with Improbable to win at +145, War of Will at +115 to place and Signalman to show at +330, you might want to spend another $2 and bet the trifecta at the racebook of your favorite online sportsbook.