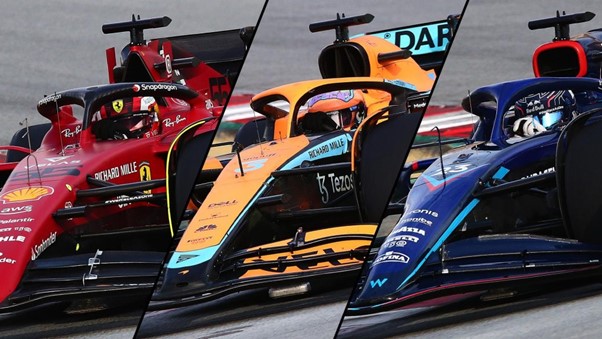 The controversial end to the 2021 F1 season has certainly helped build up hype and excitement heading into the new year, particularly as cars with a whole set of new regulations have been unveiled and major change could shake up the grid. As testing has already been shown and teams have finalized their rosters, punters are already looking to find the best options at SNOG to wager on the upcoming races, and with just three weeks to go until things get underway in Bahrain, but how are the teams looking and how are things shaping up?
Expectations are still there that both Mercedes and Red Bull will be the two teams to beat and although nothing can really be taken from the pre-season testing environments, both do seem to have the pace with very different set-ups for what has been seen so far – Max Verstappen has also been resigned on what's considered as a record deal suggested to be four or five years and around £50 million per year to stay at the Red Bull outfit. With Lewis Hamilton ending his radio silence too, it looks like there's plenty of fire going into the new season to have competition at the top.
For the cars themselves, there looks to be plenty of room for development to tackle the porpoising effect in particular – with the new regs focusing on downforce generation for the cars, as they're sucked to the ground and bottom out, the pop back up again and cause a bouncing effect down the track. Some teams have been less affected than others but is a clear area for development and the teams that get ahead of this before the season starts will be in the best position to take some early points for both drivers and constructors.
Last minute turmoil could see some changes before the season gets underway, however, most notably for Haas as it has run into another sponsorship issue with the current events in Europe – whilst the most recent ruling would suggest that Mazepin will still be able to drive, without the Uralkali money it's uncertain if he will keep his seat but for now Haas are very much in his corner, but fans could also see either Giovinazzi back on the grid or Fittipaldi emerge as the new Haas driver if things do need to change.
It'll be another long race season, with Russia already being cancelled it still leaves 22 tracks on the list to get through – but with perhaps more excitement than seen in recent years as racing could be closer than ever and different teams show how they've grasped the new regulations in different ways.