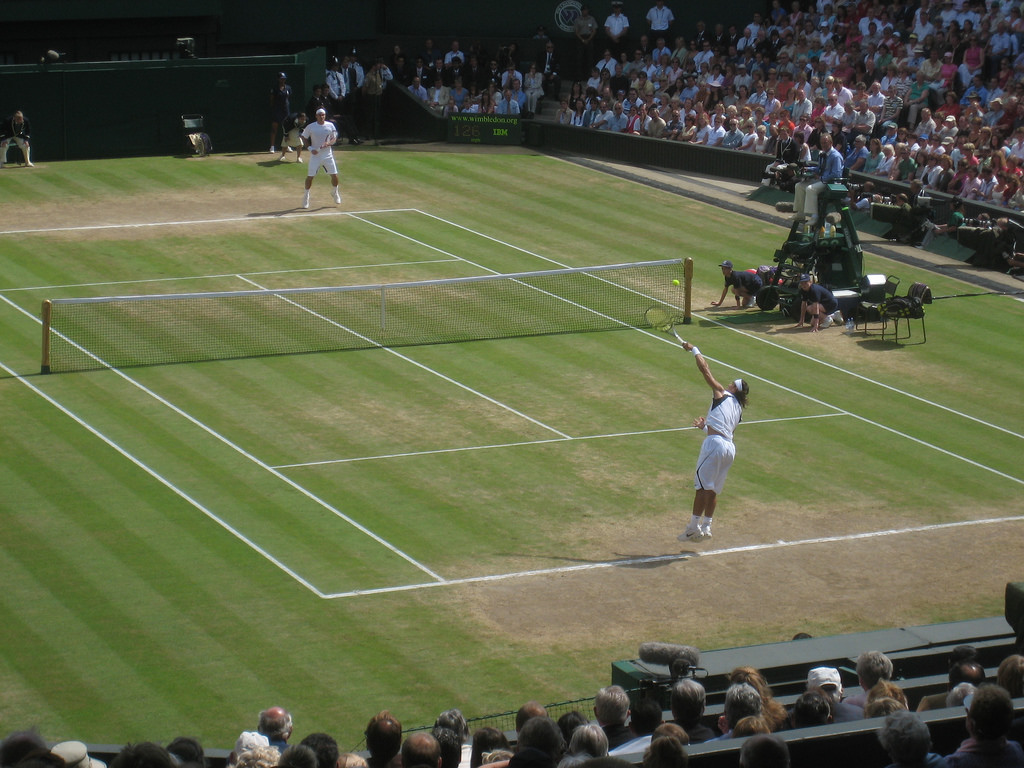 With the wimbledon 2018 odds still on the table this year, it's looking like anyone could be up for the win as Scottish favorite Andy Murray is still yet to return after his near year long absence due to a hip injury that's seen him sit out professionally since Wimbledon 2017. Scottish born Murray is one of the most well-known and successful British tennis players in the men's field, having not only won the US open, the ATP World Tour Finals and the prestigious Wimbledon twice, he's also the only British Male to win two Olympic Gold Medals for his country in his sport.
Wimbledon is one of the world's most celebrated tennis events, taking place at the All England Club in London, it's spread across a fortnight during the summer and is known to attract up to half a million fans every year. On top of its reputation as the world's premier tennis event, Wimbledon is also one of the four Grand Slam tennis tournaments, the other three being the French Open, the Australian Open, and the US Open. Although all four events are generally considered the elite in regards to tennis competitions, Wimbledon is no doubt the grandest stage of them all as it holds the record for being the oldest, with the competition running from the same location for 141 years. Since the Australian Open changed from grass over to hardcourt in 1988, Wimbledon is now the only major tennis tournament still played on grass.
As of 2017, only 8 men and 10 women have won the singles Career Slam, this means winning all four competitions throughout their career.
One of the biggest and noteworthy elements of Wimbledon is the incredibly strict uniform code that the athletes have to be sure to follow. This requires all players to wear all white from top to bottom including underwear, sweatbands and even socks. It's so strict, that in 2013, Swiss champion Roger Federer was forced to switch his trainers for as they had orange soles. Although the rules may come across as dramatic, the reasoning is that throughout the tournament, organizers want the spectators paying attention to the athletes instead of the outfits.