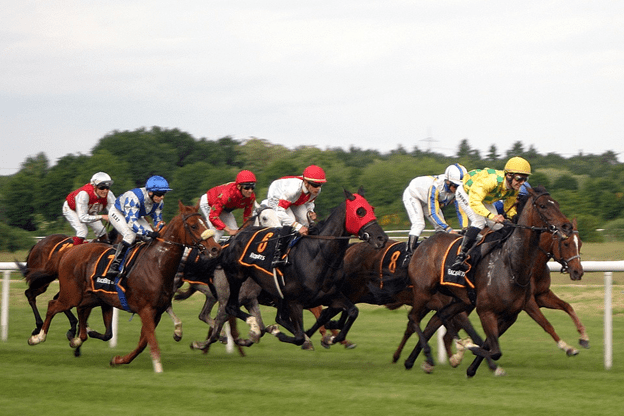 Every October, the eyes of the racing world turn to Australia for one of the most anticipated horse races of the year: the Cox Plate. First, run in 1922, the Cox Plate is a weight-for-age race open to thoroughbreds three years old and up. Held at the Moonee Valley Racecourse in Melbourne, the Cox Plate is one of Australia's most prestigious horse races, offering a purse of $5 million. 
The Cox Plate is a tough and demanding race, requiring both speed and stamina from its participants. The Moonee Valley course is unique in that it is relatively short (2040 meters) and has tight turns, which can be challenging for horses running on straight tracks. Because of its demanding nature, the Cox Plate is often used as a preparatory race for the Melbourne Cup, another major Australian horse race with international prestige. 
Over the years, the Cox Plate has been won by some of Australia's greatest horses, including Kingston Town (three-time winner), Phar Lap (two-time winner), and Makybe Diva (three-time Melbourne Cup winner). This coming October, you will once again tune racing fans from around the world in to see who will add their name to the list of Cox Plate champions. S
Why Australians Love Horse Racing 
While horse racing might not be as popular in other parts of the world, Australians have always had a soft spot for this sport. There are several reasons why horse racing holds such a special place in Australian culture. 
For one, horse racing has always been a part of Australian history. Some of Australia's earliest settlers were keen racing enthusiasts, and horse racing events were held not long after European settlement began. As a result, horse racing quickly became a popular pastime among all classes of Australian society, and it remains popular today. 
Secondly, horse racing provides Australians with an opportunity to gamble responsibly. Gambling is hugely popular in Australia but can also be risky if uncontrolled. Horse racing offers Australians a chance to place bets without risking their security. If they lose their bet, they can simply walk away from the track and try again next time. 
Finally, horse racing allows Australians to socialize and have fun. Going to the races is a great excuse to get dressed up, have a few drinks with friends, and enjoy an afternoon or evening out. For many Australians, going to the races is more about socializing than gambling—although winning makes it even more fun.
How to Bet on the Cox Plate
Perhaps you're new to horse racing and want to try your luck at the Cox Plate. Or maybe you're a seasoned gambler looking for a new challenge. Either way, betting on the Cox Plate can be great fun—and potentially profitable. 
So to help you out, we've collaborated with Neds to put together a quick guide on how to bet on the Cox Plate.
Here are a few steps to get you started:
Look For Value
There are a lot of factors that go into picking a winner. The favorite doesn't always win; sometimes, you can find good value on a horse that the punters overlook.
Do Your Research
Knowing everything you can about the horses, jockeys, trainers and form guides is important before placing your bet. It will give you the best chance of picking a winner.
Choose Your Bet
You can place many different types of bets on the Cox Plate. Pick the one that suits your style and gives you the best chance of winning.
The Importance of Trusted Platforms
When it comes to online gambling, there's nothing quite as important as finding a trusted platform. After all, you want to make sure your money and personal information are secure. That's why it pays to do your research before placing a bet. If you're looking for a reliable Cox Plate betting site, for example, you can check to see if they have the proper licensing and encrypted payment methods. Taking the time to find a trustworthy platform may not be the most exciting part of placing a bet, but it can definitely save you from potential headaches in the long run. So, be smart and stick with the tried and true options – your wallet will thank you later.
Conclusion
Whether you're an avid gambler or just looking for an excuse to enjoy a day out with friends, there's no doubt that the Cox Plate is an event not to be missed. So this year, make sure you're prepared by researching, choosing your bet wisely, and finding a trusted platform to place your bet. With a little bit of luck, you'll be celebrating a big win come October. Good luck!