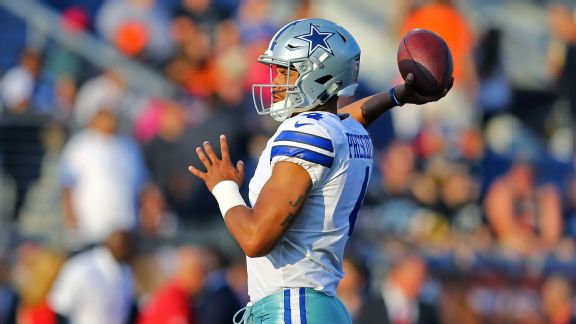 Jason Garrett was handed the full reigns to the Cowboys in 2010 and he has had an up and down seesaw ride as head coach. The first year-2010, he took over in week 10 and finished 5-3, a great start. He then went on to finish 8-8 for the next three years and finally in 2014, he had a breakout season and went 12-4, made the playoffs and lost. The next year, he went 4-12, then 13-3 and making the playoffs for the second time as head coach. Last season he went 9-7, missing the playoffs and this year, he is 3-5 and the playoffs do not look good. Can he still make the playoffs? Absolutely, is it likely, absolutely not. However, there is one very looming factor in all of this, the NFC East, it's not very good. The Eagles are struggling and they are the reigning Super Bowl Champions.
Ultimate Capper : Americas Bookie – Your Friendly All-Inclusive Sportsbook
Since taking over in 2010, Garrett has amassed a 70-58 record, that's 12 games over .500 in 8 seasons worth of football. "Every dog has it's day". Garrett may have had his day; the window may have opened and is now shut. The question of the day is this, how long will Jerry Jones be loyal? What would Jones rather do, be loyal to his buddy Garrett or win? There needs to be, and there must be a day of reckoning for this Cowboys team. They should be better than what they are and many blame Garrett for his conservative style. When the Cowboys were winning with Jimmy Johnson, they were not only scoring, they were putting it on people defensively. They have not put it on anybody in a long time and in fact, they seem to have digressed terribly.
Real Bookie Software – How to Become a Full-Service Bookie with Pay Per Head
Can the Cowboys beat the Eagles and possibly save a shred of dignity for the team and their head coach? Possibly. The Eagles have struggled to get their sea legs under them after last year's great run. Carson Wentz is having a good year, he is certainly not tearing it up like he did last season, however, he has managed 1788 yards and 13 TD's, having missed the first couple of games.
Americas Bookie – Boost Your Betting Bankroll with Online Sportsbook Referrals
The Cowboys defense is really not the problem, they are allowing just 18.9 points per game. The problem is offense and finding a rhythm. The entire team is struggling other than Ezekiel Elliott who is playing very well with 680 rushing yards and 3 TD's. He is set to have a fantastic season, but that's the end of the road! Dak Prescott has 1660 passing yards, 10 TD's and 5 interceptions. Face it Cowboys fans, he is not what you had hoped. He is a middle of the road QB, not bad, not great. He will probably never get it done with the options that he has now. He has a coach that can't play-call. Garrett simply can't call plays anymore. He has lost any edge that he ever had
Ultimate Capper : Advantages of betting at Americas Favorite Online Bookie
The Eagles will get their struggles ironed out and it's just a matter of time. They are certainly not going to lay down to the Cowboys. The Eagles are scoring 22.3 points per game and that's 3 more than the Cowboys, they are allowing 19.5 points per game, that's one point more than the Cowboys. The numbers are extremely close in this matchup and they are close across the board and in nearly every category. Why can't the Cowboys regain their composure and march in Philly and win a game? Garrett, that's why. This Cowboys team no longer buys into what this man is selling. He needs to walk away and and/or do something different within the organization. Garrett has lost his edge when it comes to play calling, if he ever had an edge!
Scores and Stats : Dallas Cowboys vs. Philadelphia Eagles Preview and Predictions
This game is going to be fun and it will be a close one. Look for a great teaser and play the Cowboys and over the total. This will be a fun game where both QB's let it all hang out. The Cowboys most likely, do not get this win, but they will keep it within reason and it's a great game for a Cowboys teaser. Call the bookie, get the money in and start winning.