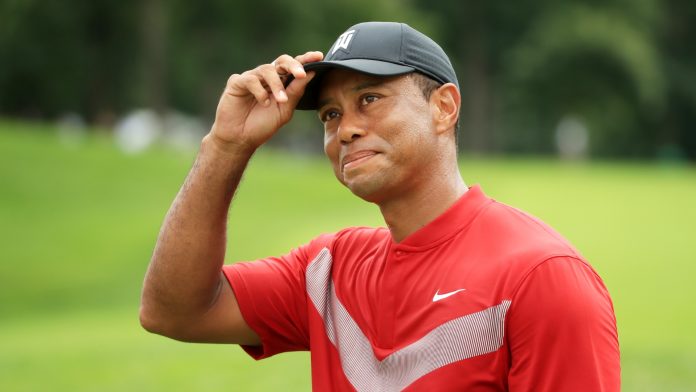 Masters magic
Few tournaments evoke the kind of memories that the Masters does. While the setting is fabulous for the patrons to attend, Augusta can be an unforgiving course. If you lose your way, it can chew and spit you out. Some of the game's finest players know this all too well.
Littered with moments of ingenious and heartbreaking capitulations in equal measure, the final round of a Masters tournament on a Sunday makes for compelling viewing. Together with Dreamz online casino, we unlock the vault and reminisce over six of the most dramatic final rounds at the Masters, enjoy!
Tiger Woods (2019)
Tiger Woods has been a prolific winner throughout his career. And many of these defining moments have arrived in Georgia.
Going into the final round, Woods was rather serene and he finished on -13 with a two-under-par 70 to pip American trio Dustin Johnson, Xander Schauffele and Brooks Koepka by a single stroke. Woods had been constantly written off, but his 15th Major victory marked one of the best sporting comebacks ever.
Jordan Spieth (2016)
Everything seemed to be going his way. Jordan Spieth is usually calmness personified and rarely lets his emotions show. But the then 22-year-old crumbled.
He was sprinting towards a second consecutive Green Jacket, but things unravelled at the perilous par-3 12th. By dumping two balls into the drink, a one-shot lead evaporated and it became a 3-shot deficit, and he ended in a tie for second with Lee Westwood. Danny Willett carded a bogey-free 5-under 67 to claim a maiden Major victory.
Rory McIlroy (2011)
Going into the 2011 Masters, Rory McIlroy had enjoyed a fabulous 12 months on the PGA Tour and he was instrumental in Europe's Ryder Cup win over the United States.
But there will be scenes at Augusta he won't want to be reminded of again! His meltdown started on the back nine. Although he began the day four shots ahead, the Ulsterman's troubles came into sharp focus at the 10th when he came away with a triple-bogey seven. Things got worse at the 11th with another bogey and before he knew it, McIlroy's race was run.
Phil Mickelson (2010)
With a predilection for audacious chips and playing shots from seemingly impossible angles, Mickelson looked to be in a spot of bother on the par-five 13th where he tugged his shot into the pines at Augusta.
But Mickelson never likes to choose the safe option. Instead, he grabbed a six-iron from the bag and he made perfect contact to send the ball onto the putting green – a mere 10 feet from the pin. Over the final four holes, Mickelson made two further birdies which propelled him to his fourth Masters triumph.
Tiger Woods (2005)
Yes, Woods is included on this list once again and his victory in 2005 was one of the most iconic moments in Masters history. The chip shot at 16th was exquisite as Woods used the contours of the green to let it roll down and it seemed to drop for a split second before falling into the cup. It is always played on highlight reels.
More drama ensued and Woods needed a playoff to see off Chris Di Marco and slip into a fourth Green Jacket.
Greg Norman (1996)
Greg Norman imploded in a way like few others at Augusta. The Australian held a six-shot lead over Nick Faldo going into the final round.
But Norman – who was in charge of the tournament from the first round – choked inexplicably. A final round of 78 saw Faldo storm to a five-shot win.