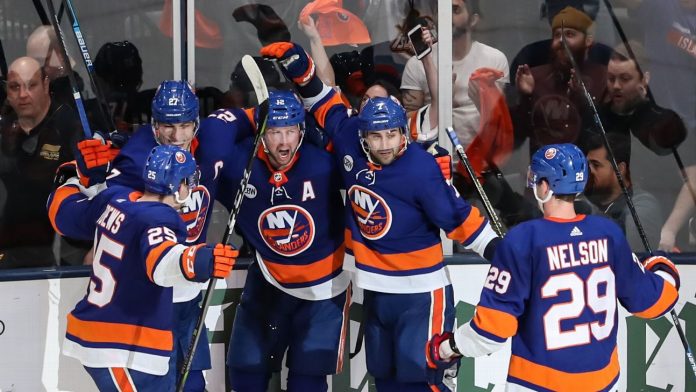 Florida (34-26-8) vs NY Islanders (35-23-9)
When: TBA
Where: TBA
Opening Odds: Florida -120
While the NHL continues to take their time announcing which cities will be the host hubs for the new 24-team playoff, we roll on with our series previews. In a typical season, neither the Florida Panthers nor the New York Islanders would have made the Stanley Cup playoffs. With the unusual circumstances, both are in – New York as the No. 7 seed and Florida as the 10th-seed.
Florida comes in as -120 favorites despite the lower seed. New York won all three regular season meetings, but all took place by Dec. 12. The Panthers managed just four goals total in the three contests.



Despite being nine games over .500 and recording 78 points, the Panthers had a goal differential of just +3. Head coach Joel Quenneville, who won three Stanley Cups while guiding the Chicago Blackhawks, has the Panthers in the postseason for the first time since 2016.
The Panthers don't have problems scoring goals, ranking sixth in the NHL at 3.30 per game. Jonathan Huberdeau leads the team with 78 points, while Mike Hoffman is first in goals on the team with 29. The problem is the defense and goaltending. Florida ranks 28th in allowing 3.25 goals per game. They signed Sergei Bobrovsky in free agency last summer, but he's responded with a 3.23 GAA and .900 save percentage. Backup Chris Driedger was a much better 7-2-1 with a 2.05 GAA.
Best-of-Five Series Price:
Florida -120
NY Islanders +100



The Islanders still could have made the playoffs had the regular season finished. They had 80 points before the shutdown, but had played two fewer games than both No. 8 Columbus and No. 7 Toronto. New York is sitting on a seven-game losing streak, so the stoppage couldn't have come a better time.
Center J.G. Pageau recorded two goals in his seven games with the Islanders after being acquired at the trade deadline from Ottawa. New York averages just 2.78 goals per game (22nd) led by Mathew Barzal's 60, while Brock Nelson leads in goals scored (26). The Isles rank ninth in goals allowed at 2.79, behind Semyon Varlamov (2.62 GAA, .914 SV), who has two shutouts.



Bobrovsky has not been good this season, but I trust him this series against an Islanders team that has trouble scoring. The Florida offense will find a way to solve Varlamov.
Pick: Panthers -120