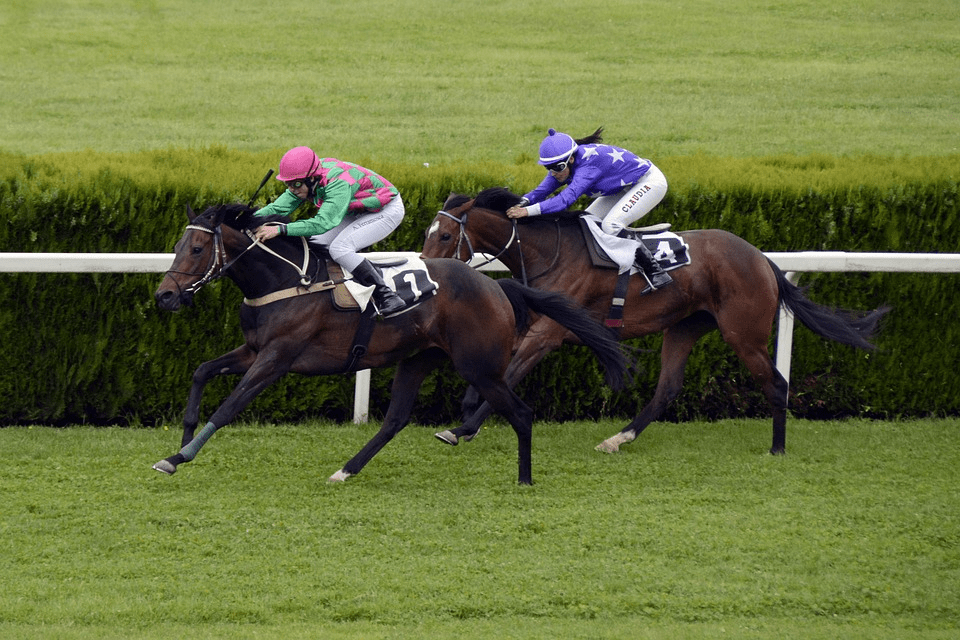 Horse racing is a popular sport in Europe for both recreational and experienced punters. As a fact, there are numerous opportunities that come with betting on horse racing. The most common and simplest bet is the one you wager on a specific horse to win the race. 
There are other wagers that you will come across when you visit horse racing betting sites in the UK. In this article, we have covered some of the reasons why you should bet on horse racing, different types of bets, the best horse racing events to bet on, tips to winning in horse racing and much more.
Advantages of Betting on Horse Races Online
Players who choose to bet on horse races online have access to several benefits. Here are some of the advantages that we have highlighted:
Convenient and Private: With online horse racing, you only need a smartphone, tablet or PC and a stable internet connection to get started. Moreover, online horse race betting is safe as the sites are protected using advanced security systems like SSL encryption. 

Big Bonus Offers: Many sports betting sites reward players with different types of bonuses to boost their bankroll. You can use these incentives to increase your betting time. Some of the bonuses you can claim are rebates, cashback, and others.

Decent Odds: On average, the odds of betting on horse races are bigger than other sports. Additionally, it is easy to compare horse racing odds online.

Numerous Betting Options: There are many types of bets that you can place on a horse racing event.
Types of Bets in Horse Racing
Like other sports, there are different types of bets that you can place in horse racing in Europe. Here are the most common bet types:
Single Bet: It is the simplest type of wager in horse racing. You simply predict the winner of the game. This bet is recommended for all new players.

Each Way Bet: In this case, you are betting on the race to win outright or to be placed.

Accumulator Bet: This ACCA features one bet with multiple selections. Note that these bets must-win for the accumulator to payout.

Exotic Bet: These bets are available for experienced punters. Some of the common exotic bets include trixies, patents, yankee, lucky15 and others.
Best Horse Racing Events in the UK
There are lots of horse racing events taking place not only in Europe but around the world. If you are planning on betting on horse race events, here are the events to check out.
The Cheltenham Festival: It is held every year in March at Cheltenham Racecourse in Gloucestershire. 
The Grand National: This is the biggest horse racing event in the UK. It is not only watched and attended by many people but also awards the biggest prize.
The Epsom Derby: This event is held every June and is considered one of the stylish, glamorous and prestigious derbies in the UK.
British Champions Day: This is the newest horse racing event in the UK. It was started in 2011 and is hosted every year in October.
Tips to Winning in Horse Race Betting
Whether you are a recreation or veteran bettor, you will require these tips and strategies to increase your odds of winning. Some of the winning tips include:
Avoid betting on the favourite

Pay attention to the spectators

Take time to study the horses

Shop around for odds

Learn to manage your bankroll
Bottom Line
Horse racing is both an exciting and fun way of betting. Though there are many types of betting options, you will find them easy and straightforward to understand. Nevertheless, if horse race betting is not your cup of tea, you may try your luck at a leading online casino site in Europe for the best experience.