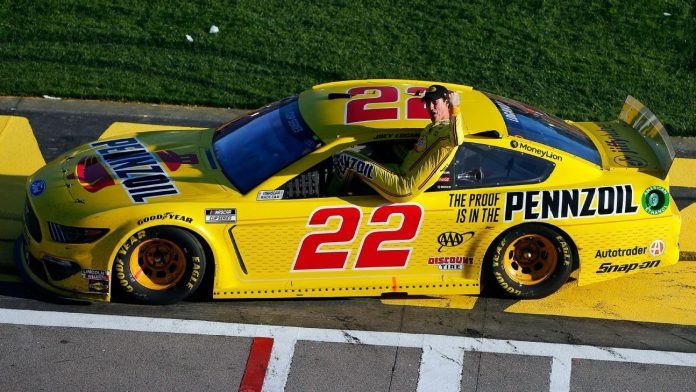 NASCAR's Darlington 400
When: Sunday, May 17th, 2020
Where: Darlington Raceway, SC
Betting Odds: Lines&Odds
NASCAR is back in action this weekend and it's capped off with the Darlington 400 from South Carolina. This will be the first race since March 8 at the Fan Shield 500 at Phoenix Raceway. Joey Logano picked up his second win of the season edging out Kevin Harvick in that one.
Click Here to Bet the Darlington 400
NASCAR is limiting personnel who will have access to the South Carolina facility and have put safety protocols in place – much like what UFC did in Jacksonville last week. Team members will undergo screening and equipment unloading.
Darlington 400 Odds:
Kyle Busch +500
Denny Hamlin +650
Kevin Harvick +650
Martin Truex Jr +750
Brad Keselowski +800
Joey Logano +800
Darlington Raceway features a 1.33 mile oval with an asphalt racing surface with 25 degrees of banking in turns 1 and 2 and 23 degrees of banking in turns 3 and 4. This is the 116th Cup race hosted at Darlington which saw Erik Jones (Toyota) win the Bojangles' Southern 500 last year.
There will be no practice runs for qualifying laps prior to Sunday's race. Kyle Busch is the favorite at +500, followed by Kevin Harvick (+650), who won this event in 2014. Two-time Darlington winner Denny Hamlin is also listed at +650.
Click Here to Bet the Darlington 400
There are many more Darlington odds and props at Bovada Sportsbook, so head on over and get your free $250 Deposit Bonus and enjoy the race.
Pick
I'm going with Kevin Harvick in this one. He comes in as the current points leader and has won this race in the past. The odds of +650 are too hard for me to pass up.