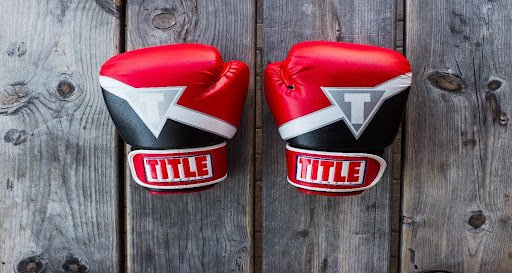 Mixed martial arts (MMA) have become a global sensation, with the Ultimate Fighting Championship (UFC) leading the charge. The excitement of MMA draws fans from all over the world, who not only eagerly watch the intense action unfold but also bet in UFC betting sites. Mega fights, featuring some of the biggest names in the sport, have become a central part of the excitement. These matchups go beyond the fighting arena, captivating dedicated fans and those who watch casually. The importance of these mega UFC fights is undeniable for the fighters involved and the enthusiastic audience awaiting each clash.
Staying informed about these upcoming colossal battles is crucial for anyone who wants to be at the forefront of MMA excitement. This article will deeply dive into the epic showdowns on the horizon, examining the fighters, the stories behind the fights. These events are indeed a must-watch for anyone passionate about combat sports.
Must Watch UFC Fights
Luque vs Dos Anjos
The upcoming fight between Vicente Luque and Rafael dos Anjos is scheduled in the welterweight division. Both fighters are known for their striking abilities but bring different styles.
Vicente Luque is a powerful striker with a background in Muay Thai. His previous fights showcased his knockout power and aggressive fighting style. Luque is also comfortable on the ground and has a solid submission game, making him a well-rounded fighter.
On the other hand, Rafael dos Anjos is a former UFC lightweight champion who has successfully moved up to the welterweight division. Dos Anjos is known for his technical striking, crisp combinations, and strong grappling skills. He has faced top-level competition throughout his career and has proven himself against elite fighters.
In terms of their fighting styles, Luque tends to be more aggressive and looks to finish fights with his striking, while dos Anjos is known for his calculated approach and ability to control the fight's pace. Dos Anjos' grappling skills could also be a factor in this matchup, as he might take the fight to the ground and utilize his Brazilian Jiu-Jitsu expertise.
This fight promises to be an exciting clash between two skilled welterweights. It will be interesting to see how Luque's power and aggression match up against dos Anjos' technical skills and experience. Fans can expect a competitive and action-packed bout when these two step into the octagon.
Sterling vs O'Malley
Aljamain Sterling, the bantamweight champ, is stepping into the cage to defend his title against the up-and-coming Sean O'Malley. Sterling, aka "The Funk Master," is a beast with slick grappling skills on the ground. He's got an impressive record of 20 wins and just three losses, and he's on a five-fight winning streak. Sterling controversially won the title, with Petr Yan getting disqualified for an illegal knee strike.
Now, let's talk about O'Malley. This guy is a fan favourite of his flashy striking, and unique fighting style. With 14 wins and only one loss, O'Malley is known for his knockout power, killer kicks, and fancy footwork.
This fight Sterling vs O'Malley  is going to be epic! It's a clash of styles, with Sterling's grappling against O'Malley's striking. Who's going to come out on top? Will Sterling prove he's the rightful champ, or will O'Malley make a statement and continue his rise in the division?
You better mark your calendar because this fight will be off the charts!
Holloway vs the Korean zombie
Max Holloway, also known as "Blessed," is an absolute beast in the featherweight division. He's got insane striking skills, incredible cardio, and an impressive record of 22 wins and six losses. Holloway has faced some of the most formidable opponents in the division and always brings the heat.
But let's remember the Korean Zombie, Chan Sung Jung! This guy is a fan favourite with his aggressive fighting style and never-back-down attitude. With 16 wins and six losses, the Korean Zombie is known for his knockout power and relentless pressure.
When these two warriors step into the octagon, you can expect fireworks! It will be a battle of skill, heart, and determination. Who will come out on top? Will Holloway continue to dominate, or will the Korean Zombie rise to the occasion?
Get ready for an epic showdown!
Gane vs Spivac
Ciryl Gane, or "Bon Gamin," is a rising star in the heavyweight division. With a perfect record of 9 wins and no losses, Gane brings a mix of striking and grappling skills to the table. He's got speed, agility, and knockout power that can't be underestimated.
But don't count out Serghei Spivac! This Moldovan fighter has a record of 13 wins and two losses, and he's known for his toughness and ground game. Spivac has some impressive wins and is always ready to put on a show.
When these two heavyweights collide, expect fireworks! It will be a battle of strength, technique, and sheer determination. Who will come out on top? Will Gane continue his undefeated streak, or will Spivac pull off an upset?
Get ready for an epic showdown!
Fiziev vs Gamrot
Rafael Fiziev, also known as "Ataman," is a striking sensation in the lightweight division. Hailing from Kyrgyzstan, Fiziev has showcased his explosive Muay Thai skills with lightning-fast kicks and powerful punches. His striking accuracy and agility make him a formidable opponent inside the octagon.
Conversely, we have Mateusz Gamrot, a Polish fighter with a well-rounded skill set. Gamrot is a former KSW champion known for his versatility in both striking and grappling. With a background in wrestling, he possesses excellent takedown defence and a strong ground game.
When these two warriors collide, it's bound to be a thrilling encounter. Fiziev's striking prowess will be tested against Gamrot's grappling expertise. Will Fiziev's striking be enough to keep Gamrot at bay, or will Gamrot find a way to take the fight to the ground and showcase his submission skills?
The outcome of this matchup is still being determined, as both fighters possess unique strengths. It's a battle that could go either way, making it all the more exciting for fans to watch. So mark your calendars and prepare for an explosive showdown between Fiziev and Gamrot!
Betting in UFC: A Gamble Worth Taking?
For those who enjoy adding an extra layer of excitement to their UFC viewing experience, betting in UFC matches can offer just that. The odds and betting lines for these anticipated mega fights can shift rapidly, making the gamble even more thrilling. Whether you're keen to back Vicente Luque's knockout power, Aljamain Sterling's grappling expertise, or Max Holloway's striking prowess, placing a bet could turn your predictions into profits. But remember, while the skills and stats of the fighters offer some insight, anything can happen once they step into the Octagon. Always bet responsibly and know your limits.
Conclusion
The octagon is set to witness intense and exhilarating UFC fights featuring legendary fighters and rising stars. These matchups promise high-octane action and unforgettable moments, showcasing the power, skill, and drama that UFC brings to its global audience. Fans should mark their calendars and be on the edge to witness these thrilling events.