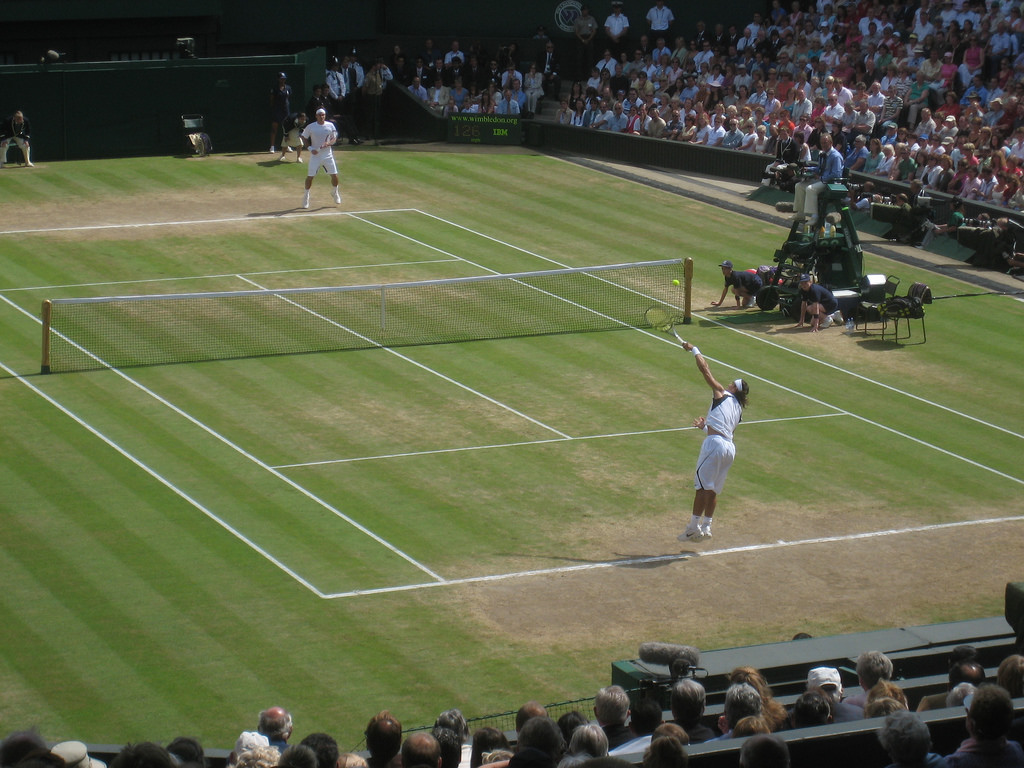 This year's Wimbledon tournament is coming to an end tomorrow, and for tennis fans, the matchup in the final is a dream come true.
Novak Djokovic vs. Roger Federer
The number one player in the world Novak Djokovic will face the number three seed and 8-time Wimbledon champ Roger Federer in what is expected to be a final worthy of the spectators at the All England Club.
Novak Djokovic and Roger Federer's rivalry is legendary with at least one of them making it to the final in all but two editions of the championship since 2003.
Federer and Djokovic have squared off in 13 of the last 14 seasons on the ATP Tour. Novak has the upper hand having won their previous four matches, not to mention, he also leads 2-1 in their grass-court series having beaten Federer in the 2014 and 2015 Wimbledon Finals.
With so much history between them, it will be difficult for them to surprise each other when they take to Centre Court. Federer knows what he must do to beat the Serbian, and vice-versa.  Making this a tough match to predict, I suppose it will come down to which player can execute their game plan most effectively.
Although both champs have come to know each other very well on the court, they still have very different playing styles and personalities. So, it will be interesting to see the mental strategy between them.
Federer dropped only three sets during the entire tournament, one against Harris in the first round, one against Nishikori in the Quarterfinals, and another against another of his rivals Rafael Nadal in the semifinals.
Djokovic has only lost two sets since the start of this year's Wimbledon edition. He dropped the second set in the third round against Hubert Hurkacz, and just like the Swiss he lost one set in the semifinals against Bautista Agut.

Novak Djokovic
At 32 Djokovic is looking to make it into the history books of tennis. Not only is he looking to win his fourth major title since turning 30, an accomplishment only Federer, Nadal and Rod Laver have achieved in the Open Era. He is also trying to become the first man over age 30 to successfully defend a Wimbledon title in the history of the Open Era.
However, the Serbian understands that to make history, he must first defeat history. Federer is a legend at the All England Club, considered by many to the greatest grass-court player of all time. He has been victorious eight times on this stage, and he seems determined to make this his ninth Wimbledon win.
Roger Federer
Djokovic is not the only player trying to make history. Federer made history earlier in the tournament by becoming the first man to win 100 matches at a Grand Slam with his quarter-final victory over Kei Nishikori. Moreover, if he wins on Sunday, he will become the oldest man (37 years, 340 days) in the Open Era to win a Grand Slam singles title.
Prediction:
Federer in 5.
With 20 major titles to his name already, Federer won't be content with a runner-up finish. He believes he's playing well enough for one last push against Djokovic, and we agree. But it won't be an easy win, the Serbian will pull every trick he has to try to defeat Federer, so this will be a game of endurance going all the way to 5 sets.
For the best odds on this exciting Wimbledon Final, successful bookie agents trust www.AcePerHead.com, the expert oddsmakers.
More Bookie Tips: