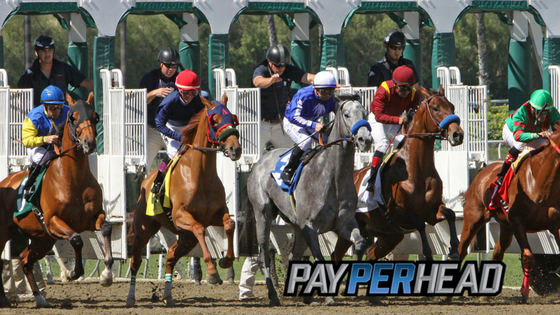 The 2018 Triple Crown races start this May, and pay per head agents have a chance get a piece of the $400 million that is bet each year.
Getting a headstart on collecting profit is easy when agents can keep up to 35% cash back credited to their accounts.
How? There are 3 things agents must do in order to collect the full 35%.
Collect 35% Credit Cash Back With PayPerHead.com
First: Agents who sign up for PayPerHead's Prime Package collect the first 25% credit cash back on their initial deposit.
Second: Collect another another 5% by making that deposit within 24 hours.
Third: Deposit using Bitcoin, Ethereum or Litecoin, collect another 5%
Follow all 3 ways to collect the credit, plus get access to all the premium tools and features by being a Prime PayPerHead Agent.
There's a ton of cash to made during the 2018 Triple Crown races, PayPerHead ensures their agents have access to the best racebook features.
Get The Best Racebook Features:
TV Listings: There are plenty of races for casual bettors to get excited about. Promote the ones that are being broadcasted to effectively get your casual bettors putting down cash.
The Most Race Tracks: Offer your bettors access over 70 race tracks, including The Road To The Kentucky Derby races.
Pre-Set Horse Profiles: Maximize profit with 12 customizable pre-set horse profiles.
Download the BetAlert: Always know what's being put down in your racebook by getting notifications through the app, through email, or even SMS. .
Mass Editing Tool: Easily set max betting limits on all horse bettors for each race to ensure protection of racebook profits.
Create Settle Alerts: Collect or pay out before the Triple Crown races to ensure horse players can keep putting cash down.
What are you waiting for? Start protecting your profits and keeping your cash in your racebook. Join over 13,000 satisfied online bookie agents at PayPerHead.com.
They've been in the business for over 20 years and know how to help online bookies become Master Agents.
Start building your sportsbook empire with PayPerHead.com.