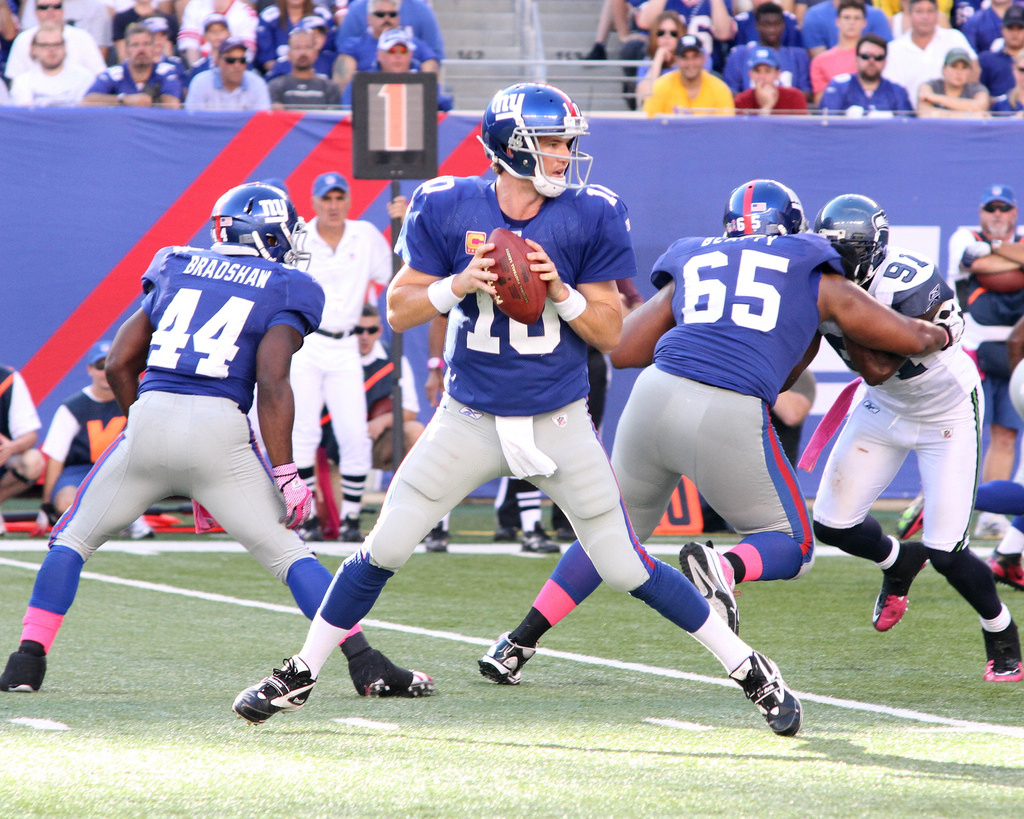 We are down to the final three weeks of the regular season and Jay Cooper has taken over the staff lead after a perfect 5-0 mark in Week 14. Jay is now 38-27-5 on the season with his Top 5 picks, but Bobby Babowski and Reggie Garrett are still within striking distance. It should be a fun final couple of weeks as we get some Saturday action starting in Week 15 with two games. All three prime time games should be pretty good as well, with the Chargers and Chiefs kicking things off on Thursday. We also post our Westgate SuperContest picks each and every week here on this page. You can always view our weekly records at our Staff Selections Home Page. All of our plays will be posted by early Friday evening, so bookmark this page and check back often for your free NFL winners.
WEEK 15 LIVE ODDS & PUBLIC BETTING CONSENSUS
GET OUR NFL SELECTIONS BY EMAIL EVERY WEEK!
The following 2 entries will be submitted in this week's Westgate SuperContest:
UltimateCapper.com: Vikings -7 | Broncos -3 | Colts -3 | Bills -2.5 | Giants -2.5

Bobby Babowski: Chiefs -3.5 | Vikings -7 | Colts -3 | Packers +6 | Giants -2.5
OUR TOP 5 PLAYS ARE MARKED: '$$'
Week 15
Date - Time
Westgate Line
Bobby
Babowski
Y: 97-104-7
T5: 33-33-4
Jay
Cooper
Y: 101-100-7
T5: 38-27-5
Reggie
Garrett
Y: 107-94-7
T5: 37-31-2
LA Chargers
@ Kansas City
12/13 - 8:20
Chiefs -3.5



-3.5 $$


-3.5



-3.5 $$

Houston
@ NY Jets
12/15 - 4:30
Texans -6

+6

-6

+6
Cleveland
@ Denver
12/15 - 8:20
Broncos -3

-3

+3



+3 $$

Miami
@ Minnesota
12/16 - 1:00
Vikings -7



-7 $$




-7 $$


-7
Oakland
@ Cincinnati
12/16 - 1:00
Bengals -3

-3

-3

+3
Tampa Bay
@ Baltimore
12/16 - 1:00
Ravens -7.5

+7.5

+7.5

+7.5
Dallas
@ Indianapolis
12/16 - 1:00
Colts -3



-3 $$




-3 $$


-3
Detroit
@ Buffalo
12/16 - 1:00
Bills -2.5

-2.5



-2.5 $$


-2.5
Green Bay
@ Chicago
12/16 - 1:00
Bears -6



+6 $$


+6

-6
Tennessee
@ NY Giants
12/16 - 1:00
Giants -2.5



-2.5 $$




-2.5 $$


+2.5
Washington
@ Jacksonville
12/16 - 1:00
Jaguars -7

-7



-7 $$




-7 $$

Arizona
@ Atlanta
12/16 - 1:00
Falcons -8.5

+8.5

+8.5

+8.5
Seattle
@ San Francisco
12/16 - 4:05
Seahawks -4.5

-4.5

+4.5



+4.5 $$

New England
@ Pittsburgh
12/16 - 4:25
Patriots -2.5

+2.5

-2.5



-2.5 $$

Philadelphia
@ LA Rams
12/16 - 8:20
Rams -11

+11

+11

+11
New Orleans
@ Carolina
12/17 - 8:15 ET
Saints -5.5

+5.5

+5.5

+5.5
https://youtu.be/obeEgo7mqEo