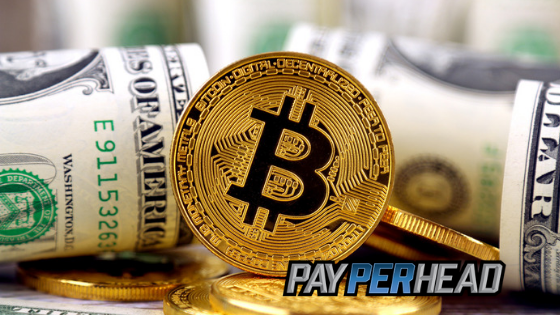 Online bookie agents that haven't switched to cryptocurrencies from fiat currency should do so immediately.
Cryptocurrencies provide safety and speed that fiat currencies don't.
If safety and speed weren't enough, PayPerHead.com has created the latest, greatest, sportsbook innovation, an agent payment system based on cryptocurrency transactions.
Check out specifics on the latest innovation.
Get PayPerHead.com's Prime Package For Just $3 Per Head Right Now
PayPerHead New Agent Payment System
With the new payment system, pay per head agents can:
Request withdrawals from their layoff/billing account without the need to contact billing.
Receive deposits from their players using cryptocurrency (Bitcoin, Ethereum, Litecoin)
Send payouts to players through those same cryptocurrencies
Online bookies who sign up for PayPerHead.com can also collect 5% cash back credited to their account if they make their initial deposit in cryptocurrency. Bookies can learn more about that here.
Now check out a few specifics about the new agent payment system:
The System Goes Both Ways
The system is agent to player and player to agent. It goes both ways, meaning that your players can deposit in cryptocurrency and pay you in cryptocurrency. You can make cryptocurrency payouts to players.
Cryptocurrency payouts are faster than fiat currency payouts. Paying your players faster builds brand loyalty. Players are more likely to continue playing with you if you provide fast payouts.
When a pay per head agent collects from a player, the agent updates the player's account. The faster bookie agents get their money, they faster they can update player accounts.
The faster agents update player accounts, the faster players put the money back into the agent's sportsbook.
On the flip side, players benefit from faster collections:
Faster collections also help players because it ensures that players can continue to bet. If a per head agent decides to put a hold on a player's account until they receive money owed, there isn't much a player can do.
Paying agents faster via the new agent payment system ensures players never must worry about agents shutting them out from placing a possible lucrative wager.
You should make cryptocurrency transactions anyhow
All online bookie agents should use cryptocurrency instead of fiat currency. It's almost impossible to steal crypto transactions while they're happening.
Not only that, but because cryptocurrency transactions are peer-to-peer, agents and players mustn't worry about the middleman, credit card companies and other entities that could muck up transactions.
Going crypto makes sense. All bookie agents should do it if they haven't done it already.
PayPerHead's new agent payment system provides yet another reason to move from fiat currency to cryptocurrency.
Build A Sportsbook Empire With PayPerHead.com
Understanding the sportsbook industry and the needs of online bookies is imperative when bookies want take their business to the next level.
The PayPerHead team has a team of in-house and highly experienced team consistently working to develop the latest innovations.
When bookies partner with the pioneers of the industry they can expect premium tools & features with ever-growing tools to continue to help bookies grow their business and their bottom line.
The have the deal of the year happening right now. Bookies can get the Prime Package, loaded with the best tools, with innovative payment solutions, for just $3 per head!
Learn more about this deal upgrade your sportsbook management software for just $3 per head.
Build Your Sportsbook Now With Cryptocurrency and PayPerHead.com