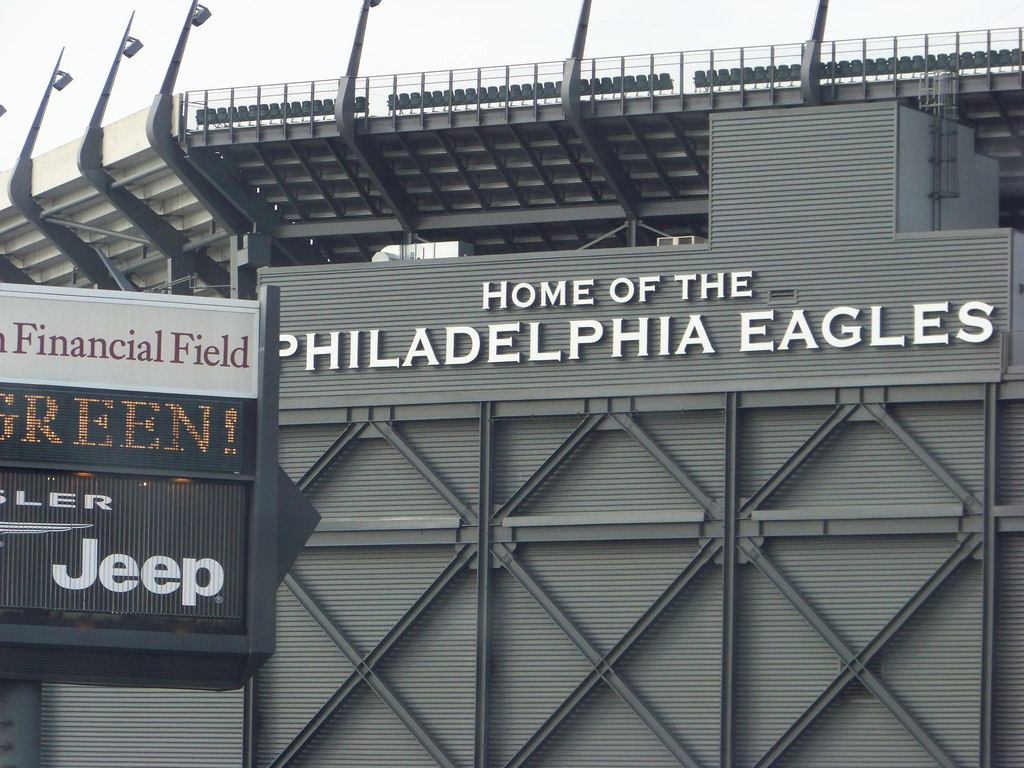 Thursday Night Football is back with a vengeance. It's time to get it on. You have waited all summer for this and the wait has been brutal. Dust of the online bookmakers find a great football bonus and get the money in because it's NFL time! We have a dandy of a game on tap for the season opener between the Atlanta Falcons and the Philadelphia Eagles. This game should be a defensive battle. Matt Ryan is still at the helm and although he had a down year last season (a down year that consisted of more than 4,000 yards) however, the TD totals were way off the mark compared to his Super Bowl year. The year they made an appearance in the Super bowl and so famously melted down against the Patriots, that was Mat Ryan's career year with 38 touchdowns and just a few lousy yards off the 5,000 mark. Last season Ryan threw for 20 TD's, matching his career low. (rookie season)
Atlanta Falcons vs. Philadelphia Eagles
Lincoln Financial Field, Philadelphia, Pennsylvania
Thursday, September 6th
7:20 PM EST NBC
O/U 45
Bet the game at : Americas Bookie – Your Friendly All-Inclusive Sportsbook
The Falcons Stats are not a good cover team, in 2017 they had a good season and finished 10-6 SU but went 7-9 ATS. The Eagles Stats on the other hand, went 10-6 ATS, with an overall SU record of 13-3 . Here is the deal: This game is going to be close, very close and the sharps know it. They have bet the number from an opening -4, down to -1. The number has moved enough to give pause on the spread either way. This one could finish on the last possession and depending on how you bet, you could get lucky or you could be highly screwed! This is a spread that presents little value. When you see the number moving like it has; run! Nobody knows what is going to happen. Run from this spread for more than one reason.
Nick Foles is starting and as we all know, he was spectacular last season. He is the key ingredient that won the Super Bowl and deserves all the accolades, however, he has not been good at all in the preseason. In game three against the 0-16 Browns, he threw 2 interceptions, was sacked 3 times and gave up a safety! Horrible to say the least. Can he turn it around? Absolutely ha can but will he do it in game one? It's a risky bet.
Key NFL Football Betting Numbers and How to Use Them
On January 13th, 2017, the Falcons took on the Eagles at Lincoln Financial Field and it was everything short of a barnburner. It was a defensive juggernaut and a masterpiece from the Eagles and close to one from the Falcons. The Eagles scored 28 points per game in 2017 and the Falcons scored 22 ppg. The Falcons gave up 19 ppg and the Eagles gave up 18 ppg.
The Falcons are not what they used to be offensively, and the Eagles are a great defensive team. They are both built around defense. This one looks to be close and it looks to show more than a few field goals. Look for a defensive battle throughout and look for a final score of 24-17. With the Eagles racking one up to start the season.
Prediction: 41 Total Points– Under 45