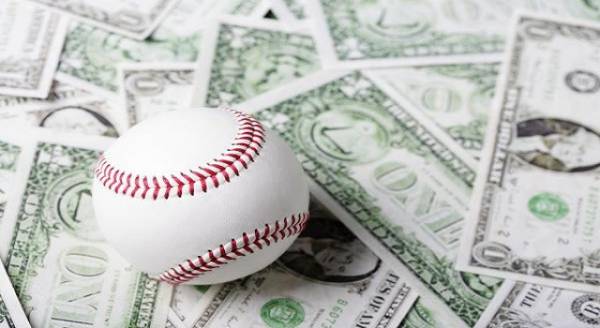 A pay per head software that lets you be the boss.
Pay per head services allow users to become independent bookies. Choosing the right bookie software is essential for success. There are many pay per head software companies available. However, few have the reputation, service, and customer satisfaction of BossAction. With over 20 years in business, they stand out as a tried and true pay per head software company. Here are some of the benefits of using BossAction for your bookie business.
Safe and Convenient Payment Options
One of the most important considerations when choosing pay per head software is safe
payment options. BossAction's agent payment solutions provide a sleeker, safer, and easier way to collect or pay money. They offer mobile solutions, where payments can be accessed
anywhere in the world. In addition, BossAction has multiple payment options such as cryptocurrency, or credit or debit cards. It allows the bookie to collect online payments quickly and conveniently. These secure payment options help you to never miss a payment.
Premium Gaming for Players
Premium Gaming attracts users. Find the latest and greatest in 3D games, card games, table game classics and more. Whether playing Blackjack or Rummy in the digital casino, using the racebook or live sports betting, BossAction has players covered. Plus, with two live dealers, players don't have to wait for an open seat. Premium Live + allows players to bet on sports player performance such as how many strikeouts a pitcher gets or how many touchdowns a quarterback throws. The more games and opportunities, the more time players spend on the platforms. This means more profit for the bookie.
Risk Management
Risk management is critical to having peace of mind while running a bookie business. The best systems give tools to manage risk and take your betting to the next level. As a result, the best bookie software has fraud and risk management. This betting software has customizable features, like time delay and layoff accounts. Layoff accounts can significantly reduce betting risk and enhance the health of your pay per head sportsbook.
Customer Service & Ease of Setup
When setting up the account, BossAction does the work of transferring your players for you. Almost immediately after activation, players are able to log in and place bets.
The best pay per head services have customer service available around the clock. BossAction has live support chat on their website, as well as customer service representatives available by phone and email. The ease of receiving customer support and the immediate response is vital to your bookie business.
Price
The price starts at $3 per head depending on promotions.
BossAction's pay per head software provides a unique service that benefits bookies and players alike. It is extremely easy to use, offers customizable and real time reports, and has high-quality customer service. All of this allows you to focus on building your successful bookie business.
Contact BossAction at 1-800-339-4108. They are also available to chat online on their website.