NFL fans are taking their passion for football to a new level. Together with the return of tailgating, many fans are turning the 2021 season into the road trip of a lifetime. Two months to see 32 teams and 30 stadiums might seem like a daunting task, but it has steadily become a popular vacation plan.
In a game where numbers knowledge puts you ahead of the competition, it can be tough to stay up to date on every player. To help you stay ahead we've put together a list of the best running backs (RB) of 2020. In ascending order, each player is ranked according to their total running yards for the 2020 regular NFL season.
10. Ezekiel Elliott
Ezekiel Elijah Eliott begins our list of the top 10 running backs with a total of 979 rushing yards in 2020. In 2019, he was the fourth draft selection for the Dallas Cowboys, and is a three-time Pro Bowl selection. Elliott led the NFL leaderboards in rushing yards for 2016 and 2018.
Eliott received multiple awards for his collegiate career, including the 2015 Graham-George Offensive Player of the Year. His professional career achievements include FedEx Ground Player of the Year, October 2016 Offensive Rookie of the Month, and four-time Pepsi NFL Rookie of the Week.
9. Melvin Gordon
With 986 rushing yards in 2020, Melvin Gordon III is the most consistent top 10 RB since his rookie season. Currently playing for the Denver Broncos, Gordon was first drafted in 2015 by the San Diego Chargers.
After breaking numerous college records in 2014, Gordon was the 15th pick in the first round of 2015's NFL Draft. Gordon signed a two-year $16 million contract with the Broncos in 2020. After his first year with the team, Gordon was the Broncos' leading player in all rushing categories.
8. Josh Jacobs
Achieving a 1,065 total of rushing yards in 2020, Joshua Jacobs is already one of the top 20 rushing leaders in Oakland Raiders' history. He was selected for the three-time Super Bowl winning Las Vegas team in the first round of the 2019 NFL draft.
Named the 2018 SEC Championship Game MVP, Jacobs overcame many odds to reach the 2019 NFL season as a rookie. After being homeless in middle school, his remarkable rise to top-tier football is a true rags-to-riches story.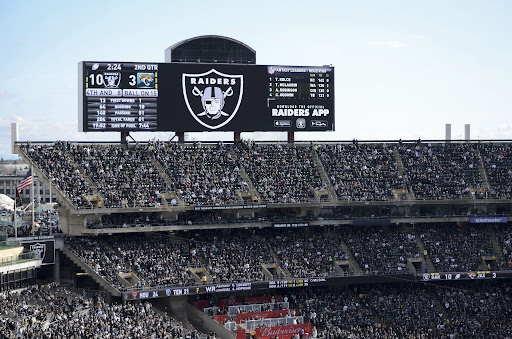 7. Nick Chubb
Nicholas Jamaal Chubb comes in at seventh place with his 1,067 total for rushing yards in 2020. Chubb has played for the Cleveland Browns since his second round draft selection in 2018.
Chubb is the third rookie player to perform 192 carries and eight touchdowns in his first year. He is a standout track and field athlete, having won the 2014 4A Sectionals shot put event, as well as the 2014 Class AAAA state title for shot put.
6. David Montgomery
1,070 total rushing yards for 2020 makes David Montgomery a top-five contender for the 2021 season. Montogomery finished the 2020 season with 247 rushes and eight touchdowns.
Drafted by the Chicago Bears, Montgomery was selected in the third round of the 2019 NFL Draft. His record-breaking high school career earned him numerous awards; including 2015's Division III Ohio Player of the Year, and the Southwest District Offensive Player of the Year.
5. James Robinson
After only one season in the NFL, James Robinson is one of the top 5 RB's for 2020 with 1,070 rushing yards. Signed in 2020 by the Jacksonville Jaguars, Robinson holds the record for the most scrimmage yards for any rookie free agent in NFL history.
Robinson's college career led to three straight first team All-Conference selections. A finalist for the Walter Payton Award, Robinson finished his collegiate career with an incredible 4,444 rushing yards. His 2020 season performance made him the fourth undrafted player to rush 1,000 yards in his first year.
4. Aaron Jones
Aaron LaRae Jones reached 1,104 rushing yards for the Green Bay Packers in 2020. He was the lead RB touchdown scorer for 2019, and recently signed a four-year, $48 million contract with the Packers.
Drafted in 2017, Jones first played college football for the UTEP Miners from 2013 to 2016. One of the best players in Miner history, Jones is featured in five of the school's top 12 games, and holds the record for the most games with 100+ yards rushing.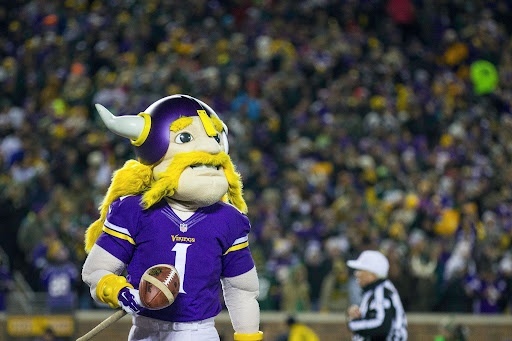 3. Jonathan Taylor
Having only started his career in 2020, Indianapolis Colts' Jonathan Taylor is an NFL rookie when compared to the two highest-ranked RB's. Despite his rookie status, Taylor is the third-best RB of 2020 with a total of 1,169 yards rushing for last season.
In both 2018 and 2019, Taylor was named a first-team All-American. He also received the Doak Walker Award for the top running back in college football for both years. He holds several NCAA Division 1 FBS records, including most rushing yards through junior season at 6,174, and most 200-yard rushing games in total.
2. Dalvin Cook
Minnesota Vikings' Dalvin James Cook racked up a total of 1,557 Rushing Yards for 2020. Drafted in 2017, Cook is only the third NFL player since 1992 to be named "Mr. Football Florida". Before the start of the 2020 season, Cook signed a five-year, $63 million contract extension with the Vikings.
Known for his speed and agility, Cook was ranked as the top running back in the 2017 NFL Draft by Sports Illustrated, as well as Pro Football Focus. In his first game for the Vikings, Cook set the team's rookie debut rushing record. Cook goes into the 2021 season as the second-best RB, despite missing two games in the 2020 season.
1. Derrick Henry
With 2,027 Rush Yards for 2020, Derrick Henry is the eighth player to achieve over 2,000 Rush Yards in a season. The Tennessee Titan RB was awarded the 2020 Associated Press NFL Offensive Player of the Year Award.
Henry joined the Titans in 2016 after a prolific high school and college career. He holds the national record for high school career rushing yards, and was instrumental in Alabama Crimson Tide's 2016 College Football Playoff National Championship. He was the best NFL RB in 2019 as well, and his consistent success has earned him the nickname "King Henry".