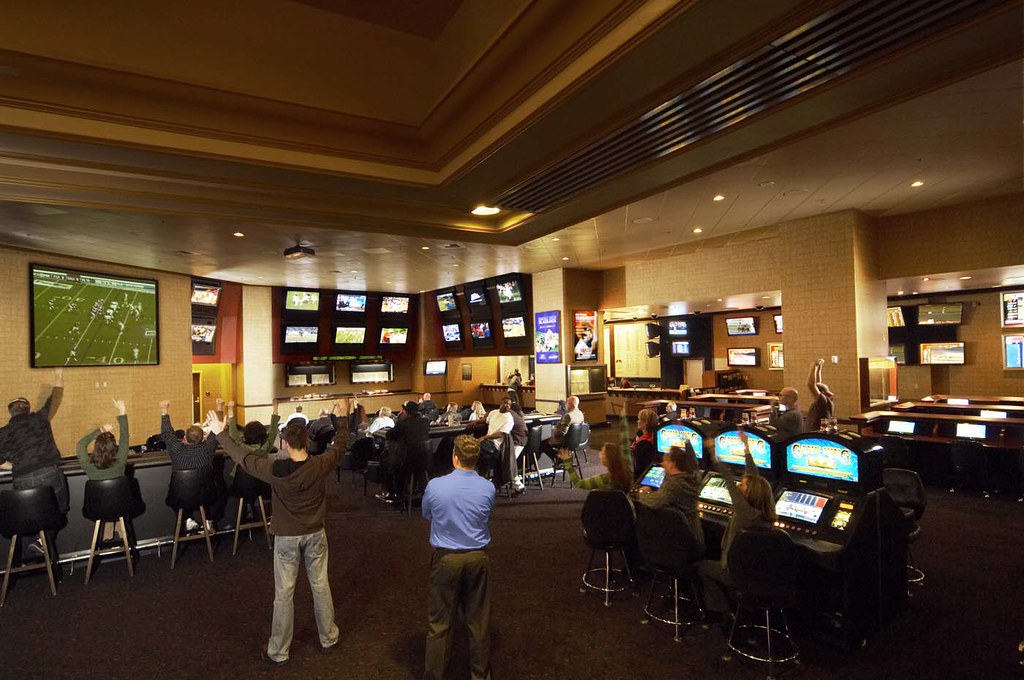 For long-suffering fans of sports betting across the US, the Supreme Court ruling legalizing sportsbooks could not have come any sooner. The Professional and Amateur Sports Protection Act (PASPA) was a perfect example of a law with good intentions gone awry.
The Supreme Court effectively passed the baton for change into the hands of individual states with that decision. It's now been more than a year since that useless piece of legislation was consigned to the trash can of history.
Though radical transformation is happening across the US, the progress has been predictably patchy. In some states like New Jersey, it is a brave new world out there while in other like Utah it is almost as if the change never happened (and it probably never will).
Seven states have embraced the change
Exactly one year down the line, these seven states have passed laws paving the way for fully legal sportsbooks within their boundaries:
New Jersey
New Mexico
Pennsylvania
Rhode Island
West Virginia
Delaware
Mississippi
Several of them already had the rules ready and waiting in anticipation of a positive ruling from the Supreme Court in May 2018. In that sense, change has indeed come at a furious pace in many regions across the United States.
The current trajectory of the online gambling regulation looks slightly different in a few other states like New York, Oregon, Arkansas, Indiana, Iowa, and Montana. All these states are poised to legalize sports betting in some form or other in 2019.
And at this pace, several projections indicate that by 2024 nearly 70% of states in the US will have legalized sports betting in at least to some extent.
New Jersey is the pacesetter
Even among the early bird states, the pace of growth of legal betting is far from uniform. New Jersey, in particular, has stolen a march on others, even though they were not the first off the blocks.
That honor goes to Delaware, which became the first state (other than Nevada) to start offering sports betting. The first bets were placed on the Yankees to win the 2018 World Series, which of course, did not happen.
The second was New Jersey and with a determined governor and state legislature in sync, they have made rapid strides in the US sports betting industry.
Nevada may have a head start dating back more than five or six decades, but even that is under threat now, thanks to the scorching pace at which the New Jersey market is growing.
"Nevada is clearly in our sights. We could overtake them ….. as early as next year," says New Jersey Governor Phil Murphy, according to a report in apnews.com.
There is still some way to go, as the total bets placed in Nevada are worth a good $200 million more than New Jersey at the moment. A significant chunk of bets in the Garden State can be traced back to its neighbors – namely Pennsylvania and New York.
When New York enters the fray sometime in 2019, that will surely lead to a visible slowdown in the growth of betting in New Jersey.
Higher taxes mean bad news for operators (and states?)
Pennsylvania presents a study in contrast when it comes to approaches towards sports betting legislation. The state charges a whopping 36% tax on sports betting, on top of a $10 million for a license.
In comparison:
Nevada only charges 6.75% and New Jersey's is marginally higher at 8.5% for offline betting and 13% for online sportsbooks.
While the Garden State is raking in $3.7 million in one month alone (March 2019), it took Pennsylvania over five months to get $4.5 million.
In all fairness to Pennsylvania, they don't have any online action yet, while New Jersey already has a thriving online space occupied by 13 licensed sportsbooks. Officials in the former state expect the income to spike once they introduce mobile sports betting in 2019.
Betting will never take off in some states (for different reasons)
In several states, there is limited to zero progress on sports betting legalization. States like Hawaii and Utah have a strong negative attitude towards the entire concept of gambling due to cultural and religious views.
Neither state has any laws in the pipeline for sports betting regulation and legalization. On the other end of the spectrum, a generally liberal California is struggling to pass meaningful legislation to advance sports betting.
There is a visible lack of unity between existing gaming operators, which include Native American tribes, legal cardrooms, and racetracks. They all have significant pull in the state legislature and the lack of a coherent vision of the future of sports betting in the state is not helping.
Besides, the state of California is not really in dire need of revenues from sports betting, unlike other states. Even though the projected revenues from legal sports betting in the state is expected to be north of $100 million, that is small fry compared to its annual budget of $209 billion in 2018-19.
Local and offshore bookies will not fade away
All the states with gambling legislation on their books are trying their best to replace the existing black markets for sports betting. But we are talking about a shadow market that has been steadily growing for decades, with an estimated worth of $100 billion.
In most states, these illegal sportsbooks will continue to survive and even thrive in at least some instances. With high levels of scrutiny and various compliance requirements, sportsbooks in many states will be tied down when compared to local bookies.
The latter tend to have the advantage of close ties with their existing customers, based on mutual trust. It will take legal sportsbooks quite a long time to break this bond in many cases.
As for illegal online sportsbooks that have been serving the US markets for decades, legalization is not all doom and gloom. Some states like New Jersey will crack down hard on these operators to protect their own online betting revenues.
But in many states, online betting is not even on the radar. In these states, the offshore bookies should continue to find strong demand for their services.