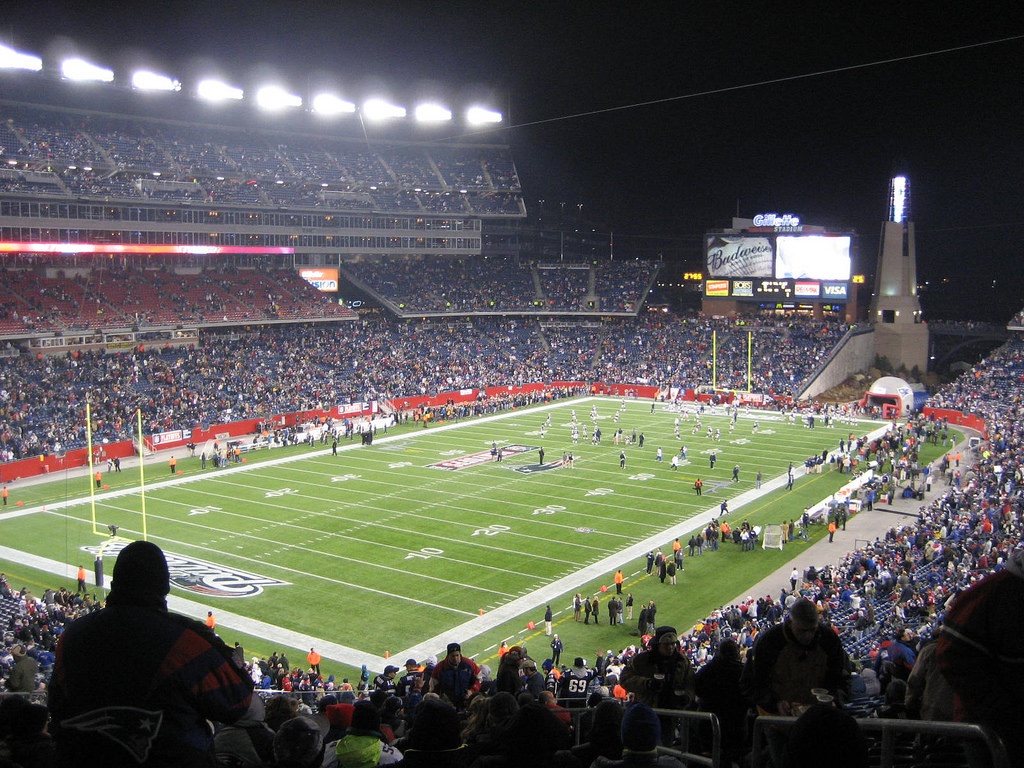 Ok, if you haven't decided on a sportsbook for this season; the time is now! Guys (and gals) get the money in! Thursday kicks off the season and in a big way from Foxboro. The 5-time champion, Tom Brady is back and he shows no signs of slowing, none, nada, zilch, zippo. He is the youngest 40-year-old on the planet!
Check out your favorite sports book and have fun betting this year. You have a ton of sports wagering options going in this season with teasers, parlays, if bets, reverse action, and live wagering. Live wagering offers a way out! Sometimes you need a way out and it's great to be able to hedge.
Now it's true, we all saw Peyton Manning get old right before our very eyes. He got old quick and it was overnight. However, Peyton was a game manager that Elway and Brady are not. Peyton manning was the game management king and he managed his team to a Super Bowl victory in a year when everyone was saying "it couldn't be done". What a misnomer that was.
Recommended Reading:  Picking the Right Sportsbook for football Betting
Is it possible that Tom Brady will age like Manning did?
Anything is possible. The NFL takes a giant toll on the body and Brady is no exception, however, it's highly unlikely. Unlike Manning, Brady is healthy and has stayed healthy. Don't forget that Peyton manning missed an entire year while recuperating from major neck surgeries. Manning's Dr. advised, that he probably shouldn't play again.
The point is; Brady looks younger than ever and fresh off a record setting 5th Super Bowl title. He is healthy, rested and fresh, there is no reason to believe that he won't have another fantastic year.
Chiefs/Patriots—
Who wins this thing?
Gamblers, sports fans, football fans, hear this; stop overthinking the New England Patriots. Just stop it! They are who we think they are now stop letting their opponent off the hook and start winning money! The patriots get up for big moments, they get up for big games such as a home opener, a season opener, a Monday night, a Thursday night. This Thursday is not only the season opener as well as the home opener; but they are coming off a Super Bowl win. There will be no let down for the Patriots. They want to come out and win this football game and set the tone early for the season.
Can they win without Edelman?
Embarrassing question…. YES, next!
Look, Julian Edelman is a fantastic player and the Patriots love him. He had an amazing catch in last year's record breaking Super Bowl comeback. He has been a very important part of the offense and he will be missed. This effects the Patriots almost 0! The term "plug and play" is often overused but it must be used once again. Belichick invented the term, he invented the process and he perfected it. NO REALLY!  Just look it up in the dictionary, look up the term "plug and play", you will see his picture there!
Recommended Reading : Benefits of using Pay Per Head Provider Real Bookies
The Chiefs are a good football team and they will compete in the west and probably win the AFC West. They got it done last year and can get it done again. They have no shot in this one! They are going to lose, end of story. What Andy Reid has done in KC is proof, that he is an above average coach. The chiefs will go on to live another day and go on to have a great season.
Players; stop listening to noise. Every year it's the same. Stop doing this to yourself. Start betting on the smart games. The Patriots will not cover every spread this year, do not expect it, they will however, win a lot and cover a lot.
Find a great sports betting site and/or a great pay per head service that offers game advice. Get help this year, know how to bet, have fun for sure, but win a ton of money! What's another football season without walking away as a winner? Come on; change your habits, get out of the rut and get into the winning ways this season. There are many ways to bet. Do you know them? If bets, teasers, reverse action, and much more. Educate yourself and learn how to bet this year. Most of all, have fun.
Pick:  Patriots -9 Over 49   /  Score  35-17